48 People With Chronic Illness Who Are Totally 'Faking It'
---
"But you don't look sick."
People with chronic and invisible illnesses so often hear this phrase. You're dressed, out and about and smiling, so you must not actually be in pain, right? Wrong. When we shared the story of Ste Walker, a 24-year-old with Crohn's disease who posted photos of himself in the hospital after people accused him of faking his condition, it hit home with a lot of readers. "I fake being well," one commenter stated.
So we asked our Mighty readers with chronic illnesses to share a photo of themselves doing just that — "faking it." We received a ton of awesome photos of people engaging in activities that supposedly no sick person could, making memories and smiling through days when they weren't feeling great. So here's to the fakers. You don't have to prove anything to anyone.
1.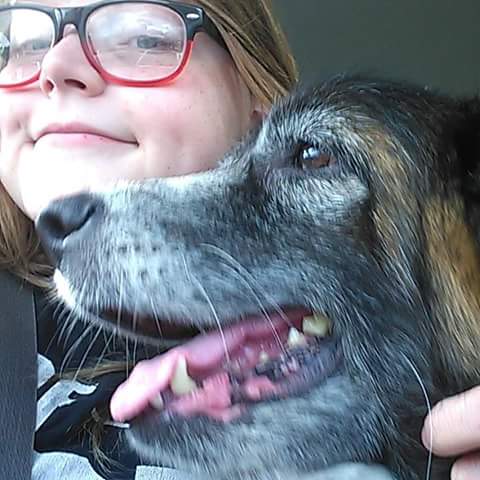 "Here, I look like I was very happy and just hanging out with my dog. The truth is, Jewels is a service dog, and she had just preformed the task of interrupting self harm. I was in the car, and I had a rough time in the store." — Deborah Berry
2.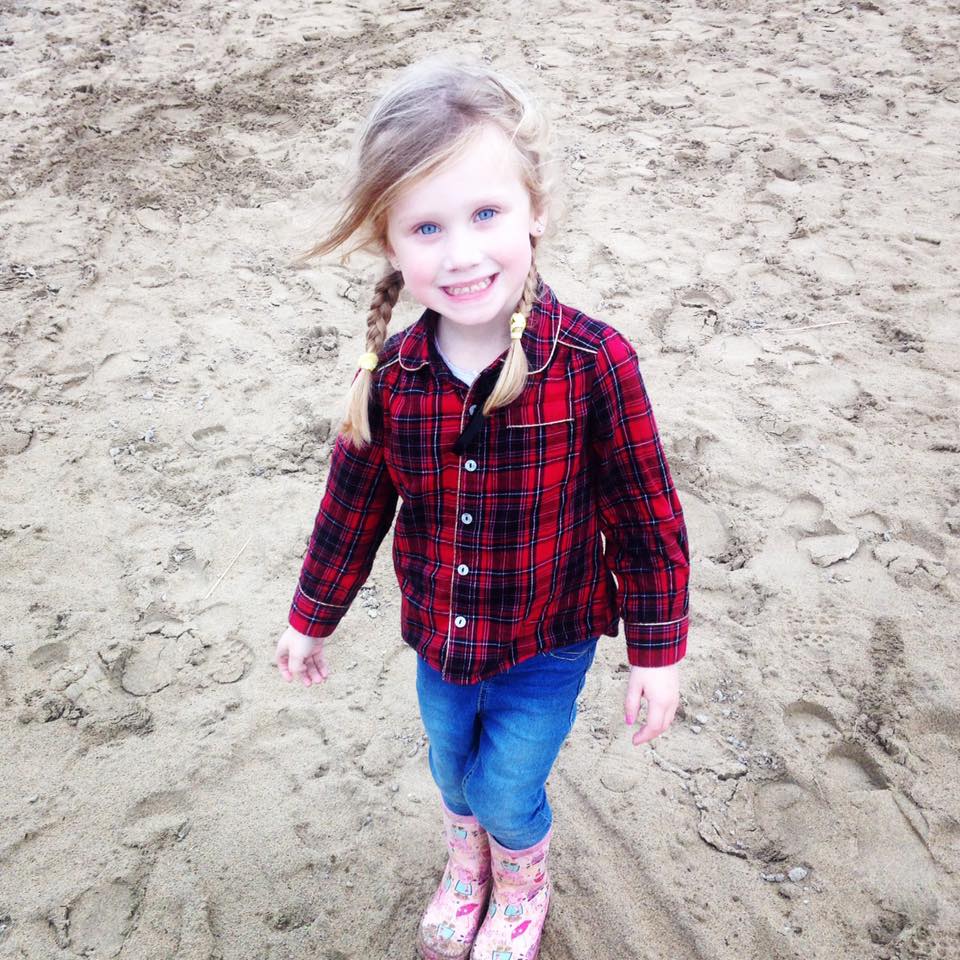 "My little #supertubie battles her invisible illness every day with a beaming smile despite feeling pretty awful inside!" — Liz Sloan
3.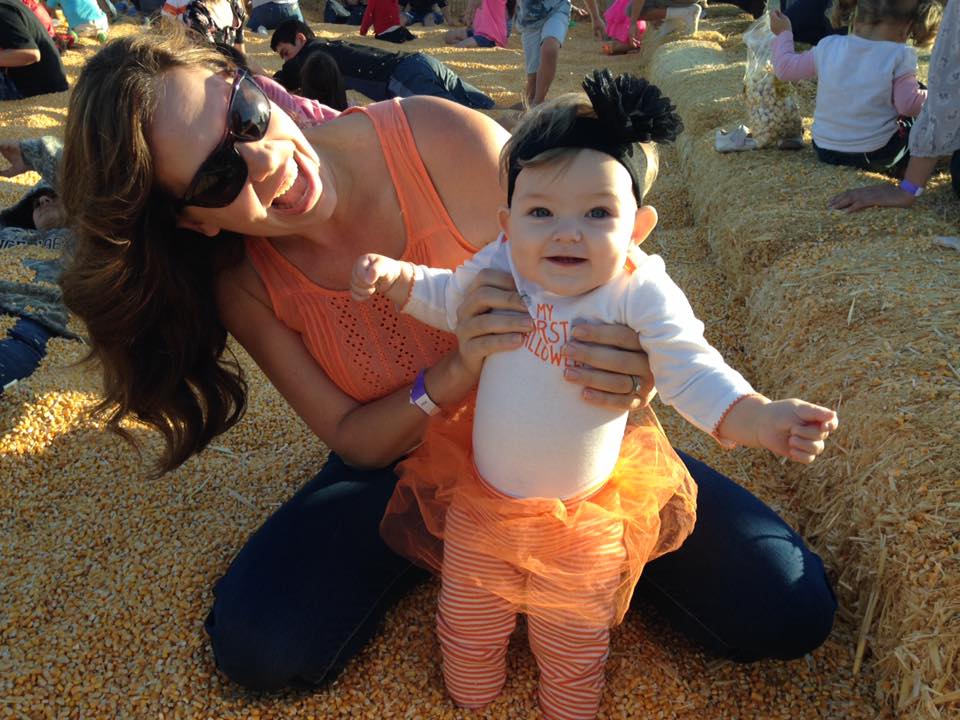 "I remember being in awful pain this day, about a year ago. Gosh we hide it well, don't we! If people only knew." — Cheryl Blakley
4/5.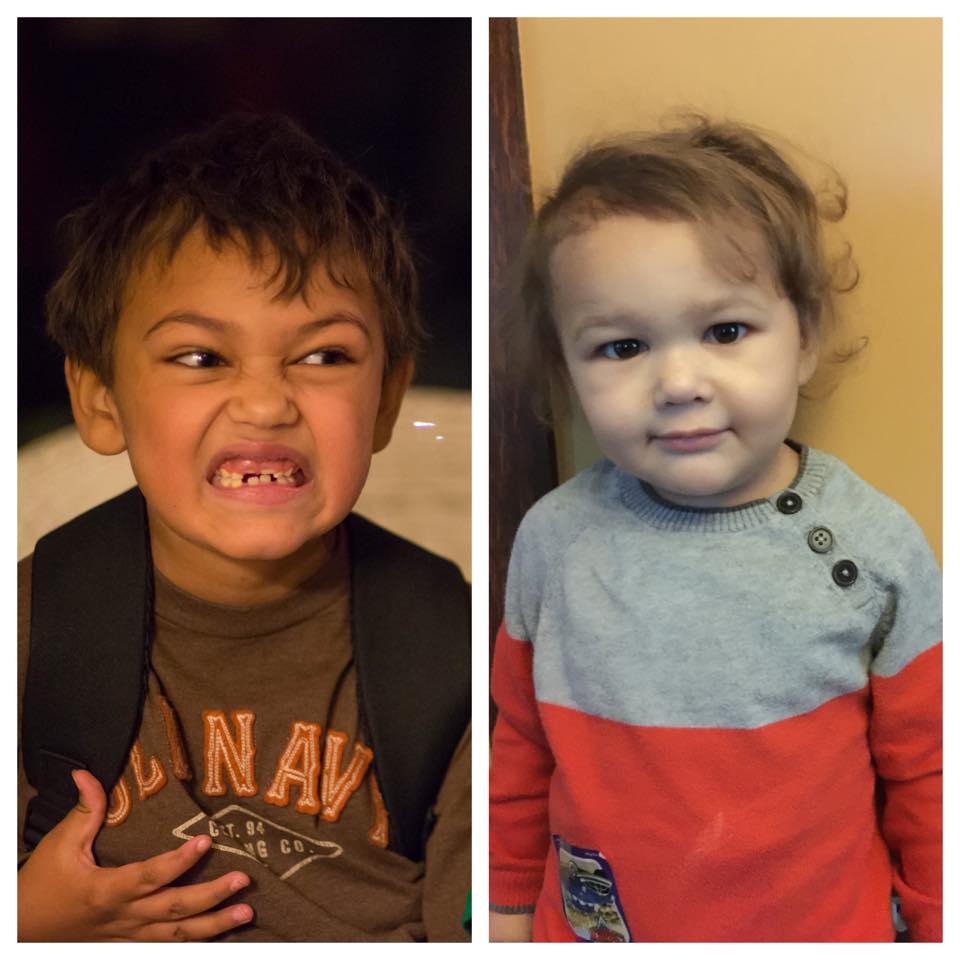 "My 5 year old and my 2 year old, they had FSGS and nephrotic syndrome which put them into kidney failure. They both had kidney transplants last month." — Jessica Brann
6.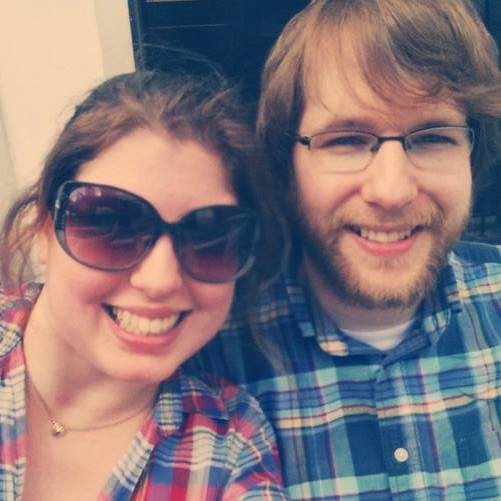 "This is one of my favorite pictures from my vacation to Boston. We went whale watching! This was taken after losing my voice twice from restrictive lung disease and diaphragm spasms, near passing out from walking and heat exhaustion, a panic attack and my boyfriend having to hold onto my arm to keep me from falling as we walked down the sidewalk, along with the usual fever, joint and muscle aches, dizziness… A few minutes after this photo I had to go inside and take a nap on the boat, missing seeing two whales breach, which I learned only happens about one out of every 10 trips. But I love this photo." — Elizabeth Rajchart
7.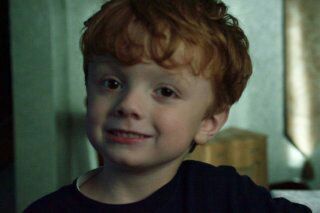 "My Liam is 6 and also only eats Neocate via a G-tube. He has Eosinophilic Esophagitis (EoE) as well as ulcerative colitis, and was born hydracephalaus with learning and physical delays." — Kimberlee Brown
8.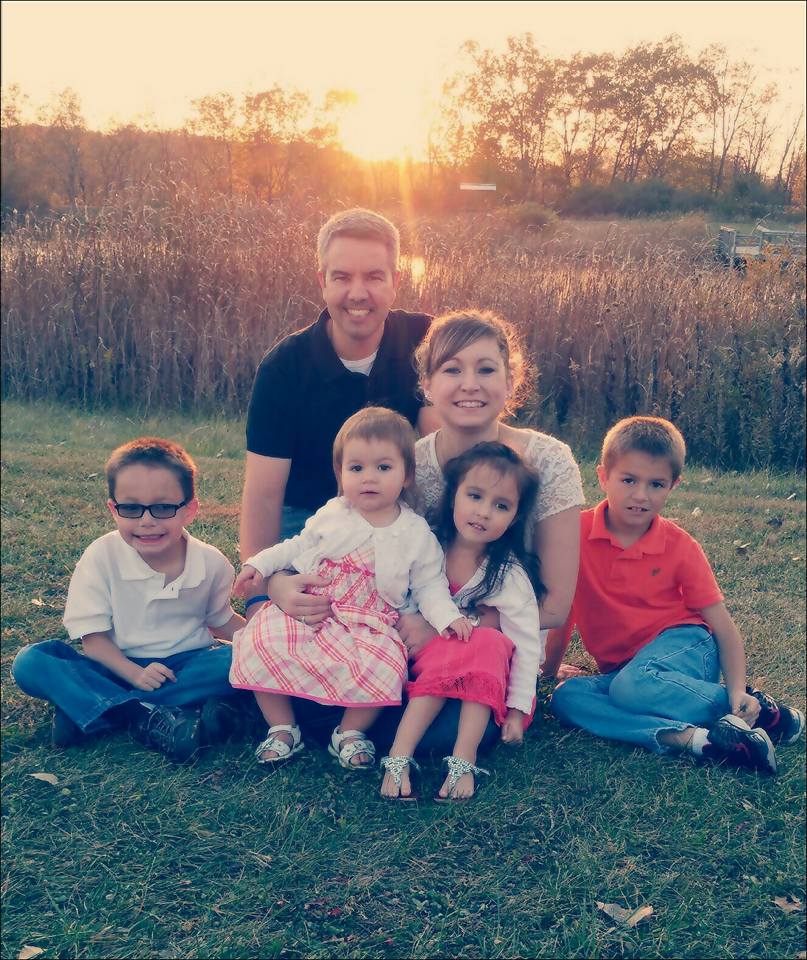 "We went with my parents so they could help us take some family photos. This picture was so hard for me to take. My rheumatoid arthritis is still not getting any better after starting another medication. I couldn't get to the ground or up without help and it was especially difficult for both my girls to rest on my legs. I was hoping no one would see the pain seeping through my smile in this photograph. Honestly, I don't feel like the woman in this photograph looks like me. The last year with RA has changed how I look and feel inside and out." — Danielle Myers
9.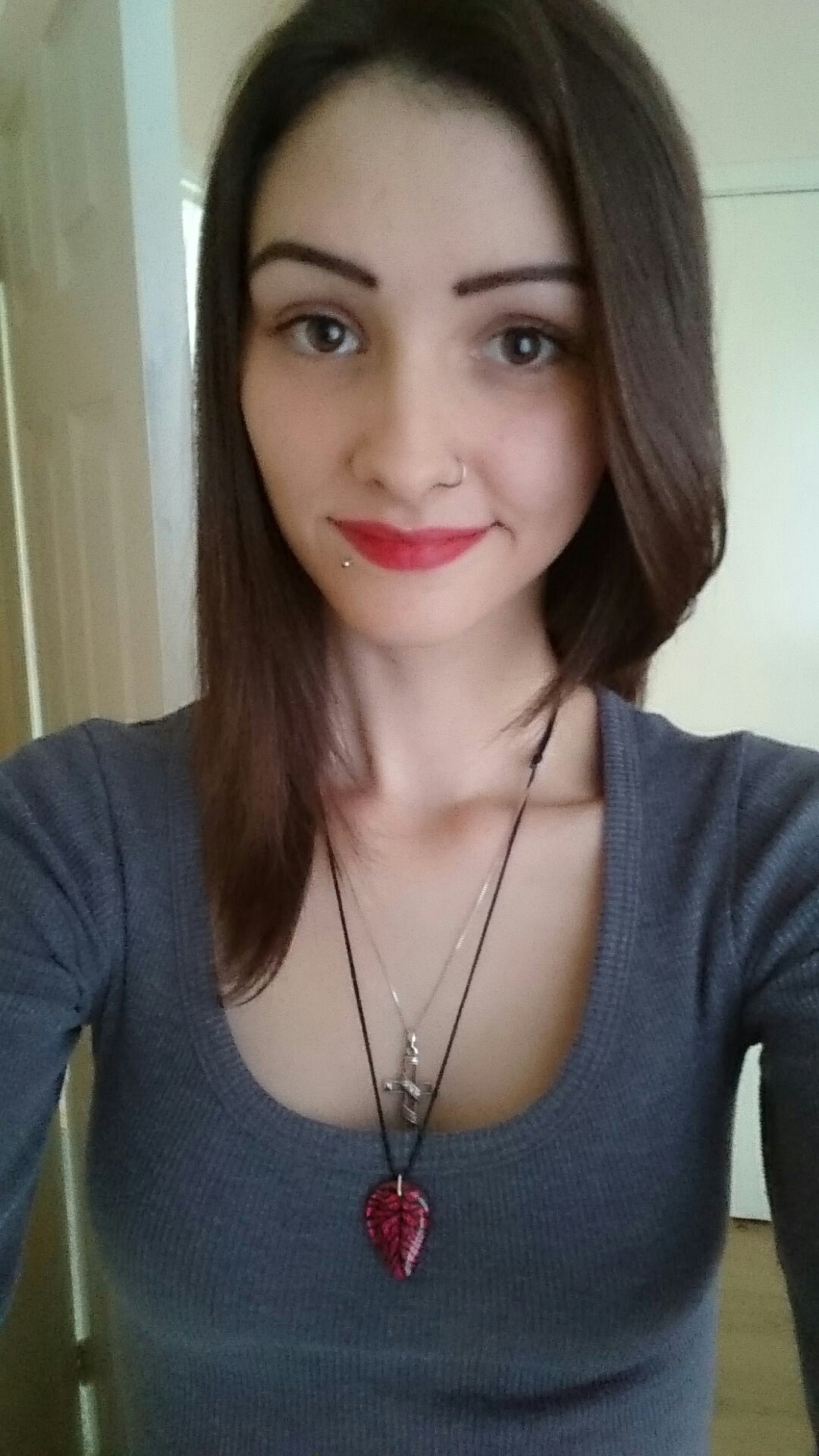 "Took this photo on my 21st birthday a couple of months ago. I'd been experiencing dizziness and tiredness for a few of months until July when I collapsed one day and had no idea what was happening. Nearly four months later and I'm no closer to recovery, currently waiting on tests to find out if I have multiple sclerosis or not. If they come back negative then it's testing for a vestibular disorder. Add that to 10 years of anxiety and depression — life with chronic illness isn't something I'd wish on anybody. This was probably the last day I managed to put on a happy face and pretend I was OK to everybody. Who wants to show they're miserable on their 21st birthday? Getting people to believe you're genuinely ill when they can't see what's wrong with you sucks." — Shannon Dunbar-Dawe
10.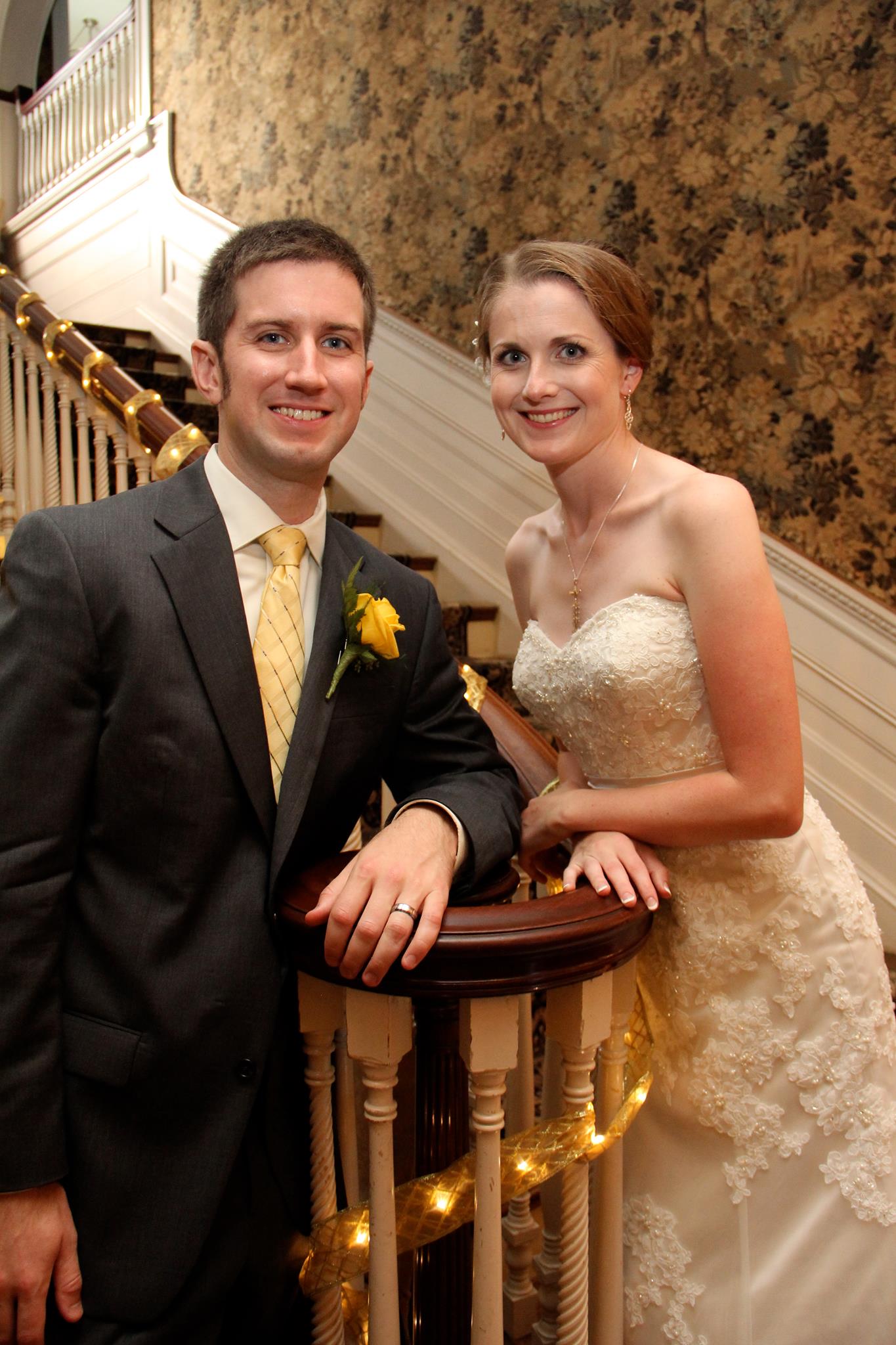 "The day of my wedding I was feeling pretty miserable… Between reflex sympathetic dystrophy (RSD) pain and GI pain, it was tough to stay smiling (although, I was getting married, so that was exciting and definitely helped). Luckily, I made it through, even doing a surprise choreographed dance with my new husband at the reception. I crashed pretty hard that night and spent our entire honeymoon recovering… but pushing through was necessary to have the most amazing wedding day ever." — Kerry Hussey
11.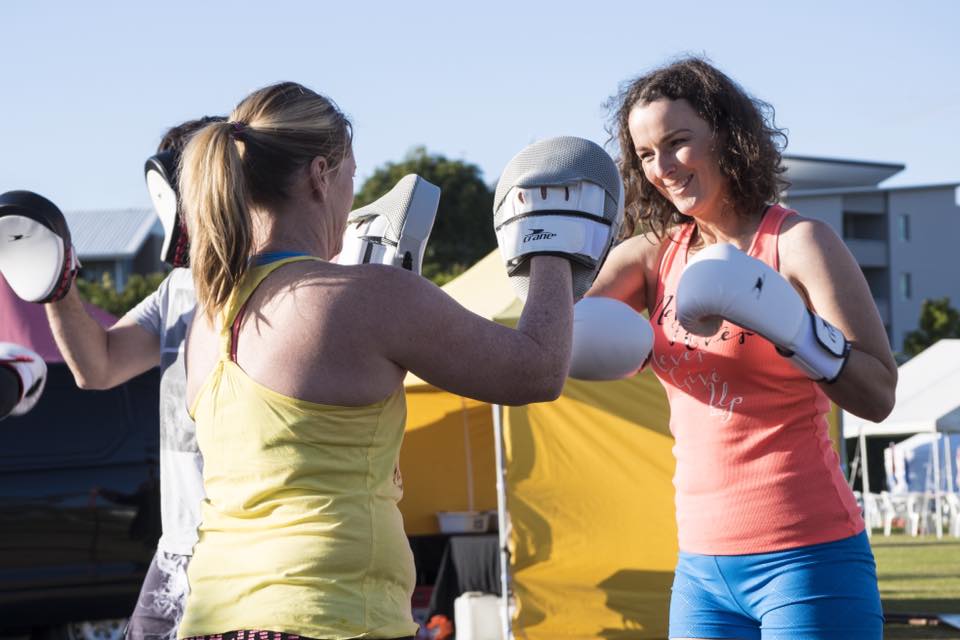 "I love this pic because it looks like I'm boxing. I'm actually just moving my arms back and forth with boxing gloves on because it's too painful make contact, with the rheumatoid arthritis I have in my hands. I've got a few pics like this where I look quite physically fit and healthy which is awesome. While they don't reflect the amount of pain I was in or the fatigue or medication side effects, I love that there are moments like these captured." — Alana Schuurs
12.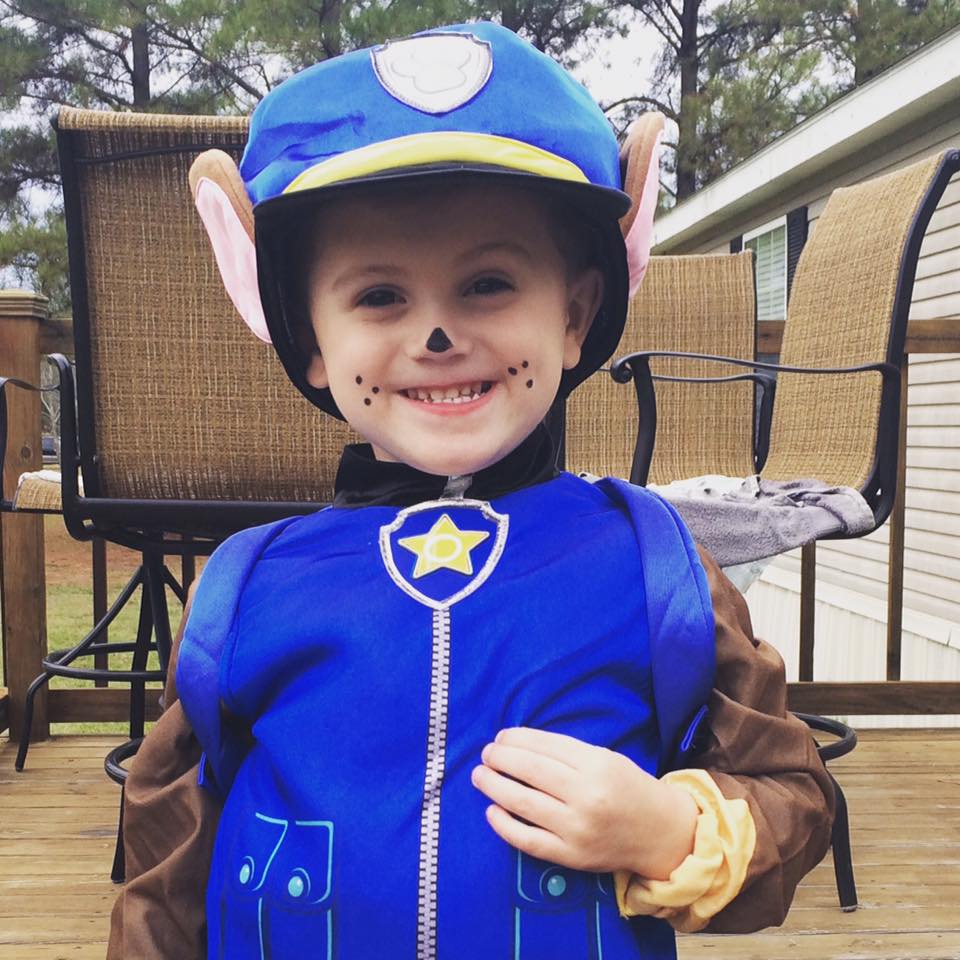 "My son Zane looks like a typical 3-year-old. His disease is called Beckers Muscular Dystrophy. BMD is a progressive muscle wasting disorder that robs my son of strength, energy and could eventually affect his heart and lungs. He has been in PT since 6 months old and OT and speech. For three years very few people wanted to believe that something was seriously not right in his development. It took one caring pediatrician to push for a neurology visit. And it also took one dedicated mama, that's me. wink emoticon. On Halloween he looked like any other boy, but I pulled him in his wagon to save energy." — Tina Campbell
13.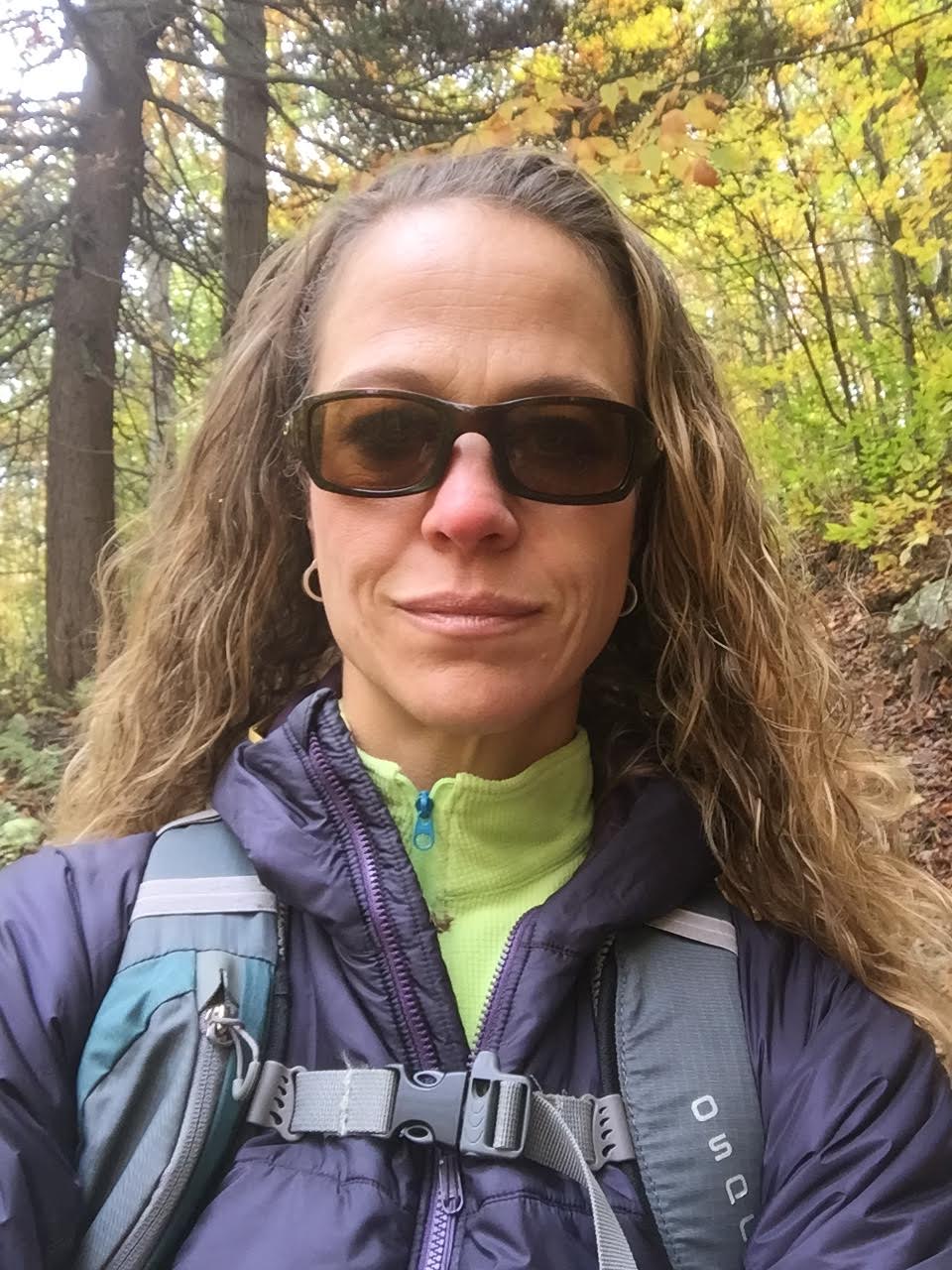 "On this day my foot drop from my multiple sclerosis was so bad I tripped while hiking and fell on to my arm and seriously hurt my ribs. I was overtired from my MS but I kept on going. Nobody but me could tell how awful I felt that day." — Melissa Brindisi
14.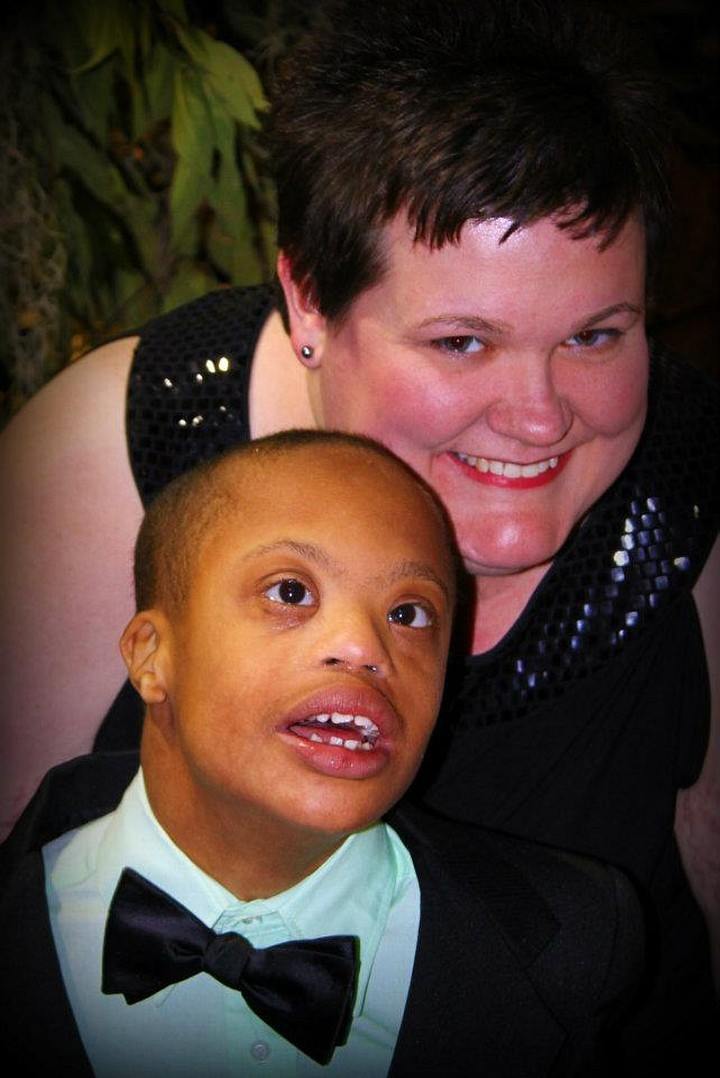 "I have Meniere's disease, which causes complete hearing loss in my left ear, painful tinitus and sudden vertigo. Here I am at a special event honoring my son and his hard work in speech therapy. My whole world felt like it was spinning, but I'm glad I got to go." — Lisa Blackstone
15.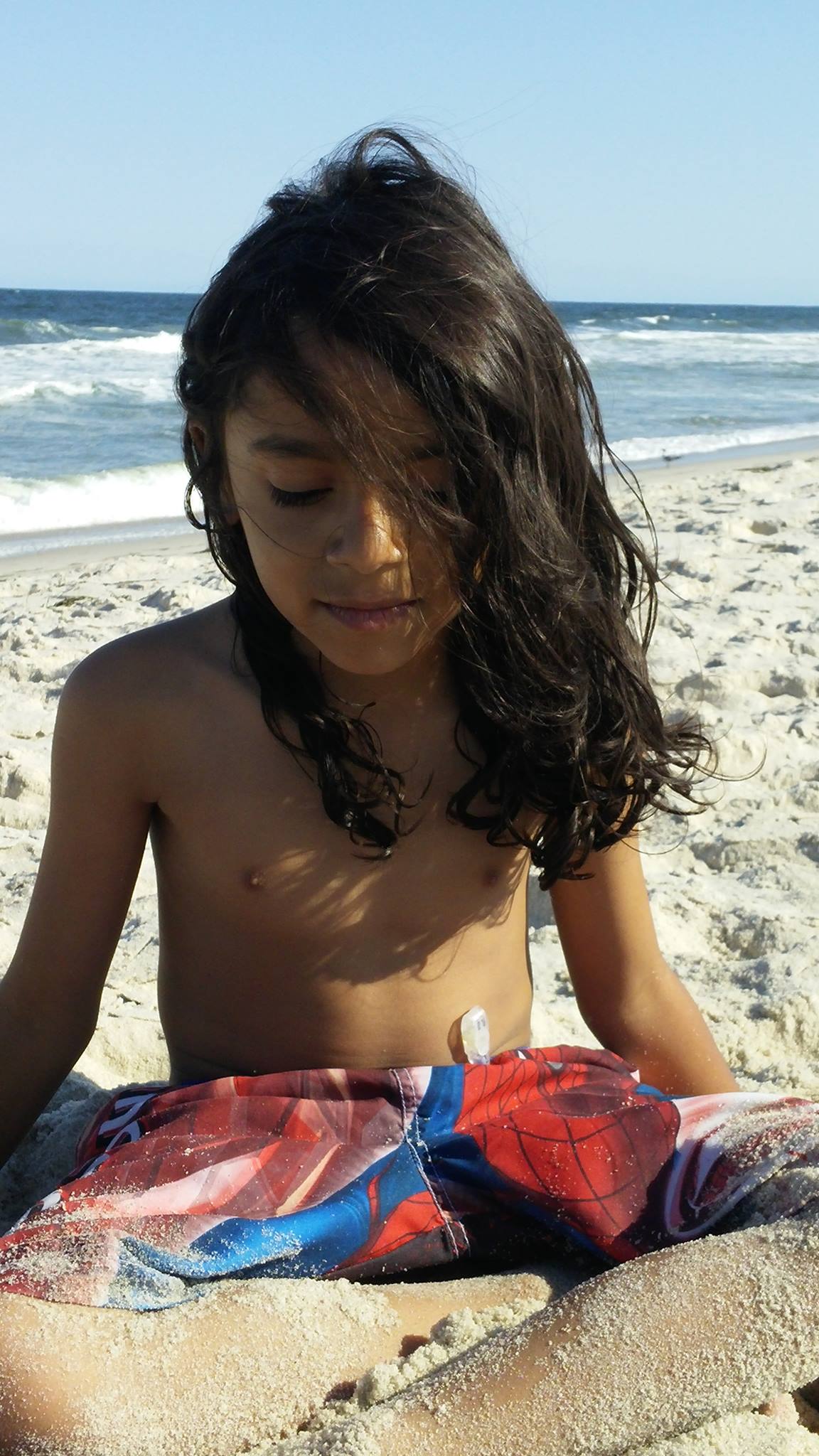 "My son Tristan has EoE and a feeding tube. He also has sensory processing disorder and suffers from severe anxiety. You could never tell if you saw him on the street but behind closed doors is another story. He loves the beach! He doesn't always have good days, but when he does he makes the best of them. He loves to enjoy life with his older brother and his younger brother. His body attacks him on a daily basis; he survives on a feeding tube just to get by each day." — Amanda Eberhardt
16.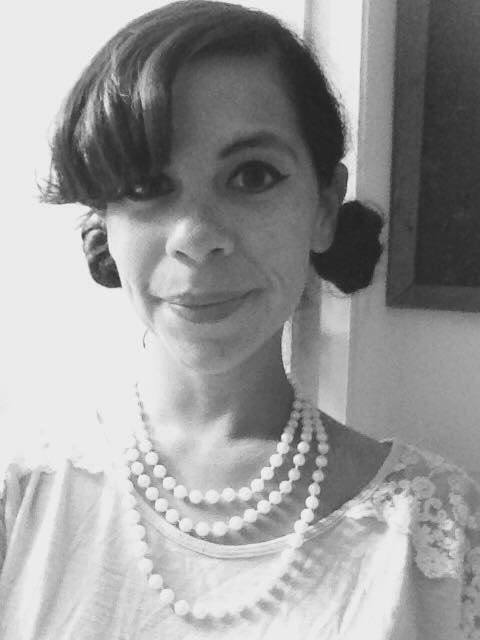 "Anorexia. Nine months into recovery." — Nyci Farren Mann
17.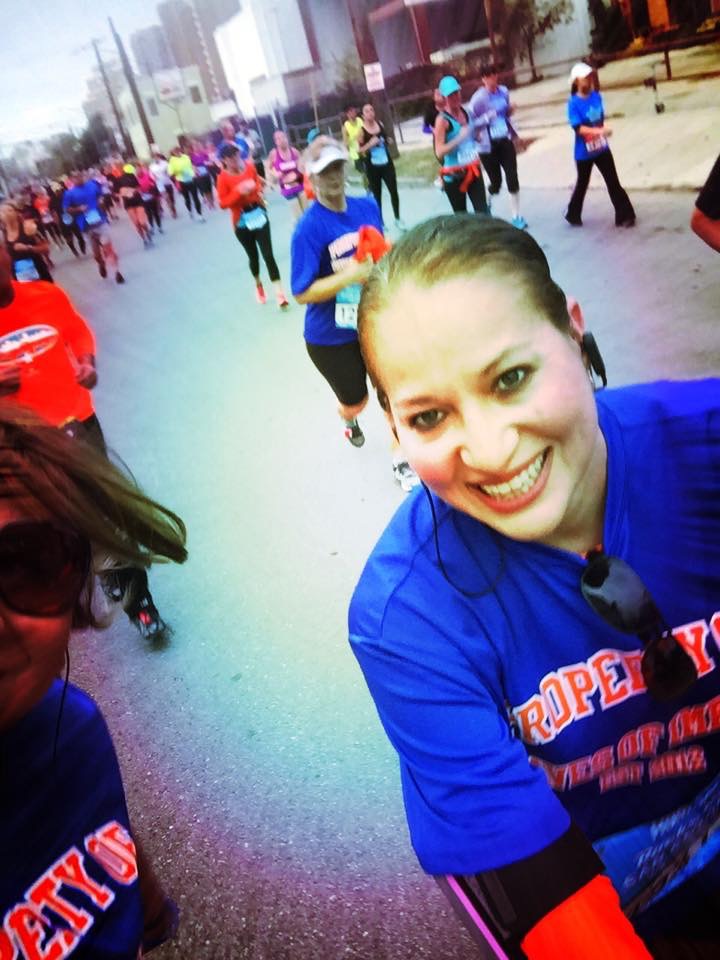 "I have had psoriatic arthritis for eight years. I trained for my first half marathon last year. A few weeks before the race I sprained a ligament in my left knee. I wasn't fully recovered but I ran the half marathon anyway because I was going to be running with my daughter Sam, pushing her in her running chariot. We were running for a cause that has made a huge impact in our family's life. I made it! Achy joints, stiffness, fatigue are an everyday occurrence." — Monica McDivitt
18.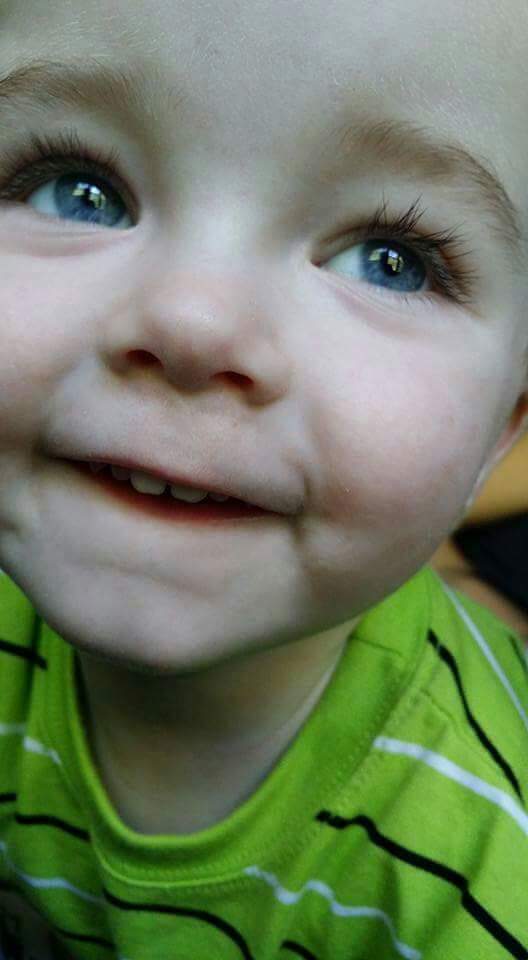 "My son Trevor who will be 2 next month has Cystic Fibrosis, a genetic life-threatening disease that mostly affects the lungs and digestive system." — Brittany Pelletier
19.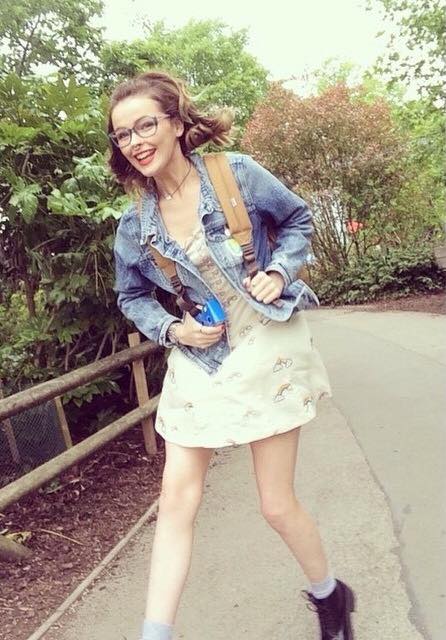 "This is my favorite photo because it reminds me that I'm still me, somewhere. I have a neurological illness called Kleine-Levin Syndrome (KLS), Anorexia, depression, anxiety/panic attacks and all round a lot of bad health no one can get to the bottom of. KLS has extremely changed my life, but as we all know, we have to stay positive. There is no other option… Everyone thinks I look perfectly fine, but the pain I go through on a daily basis, they cannot even fathom. They don't even know that level of pain exists." — Bethany-Rose Goodier
20/21.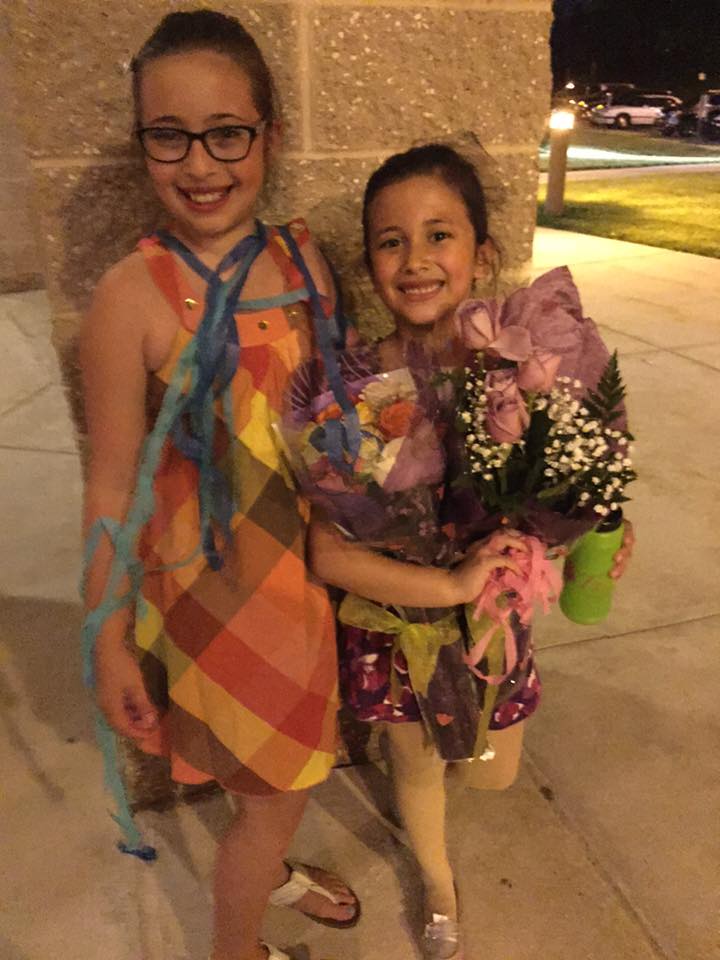 "These two girls have Juvenile Arthritis (and we're just handicap parking shamed today)." — Amy Morrett Rabin
22.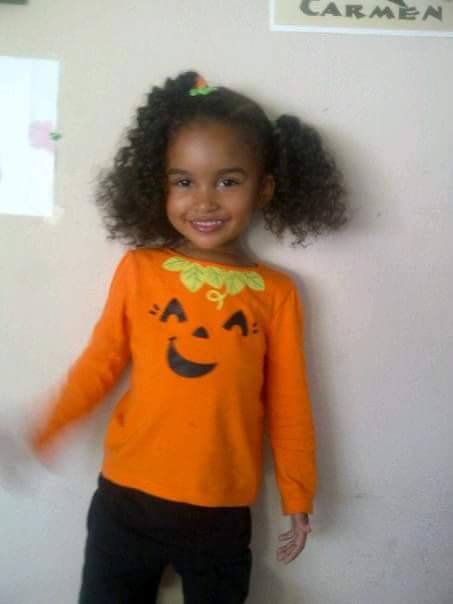 "This little pumpkin was sick with pneumonia and during the time of this photo had a fever. Though it seems like she is standing independently, Jada was actually leaning up against the wall, otherwise she would fall — she is a stroke survivor who has Ataxic Cerebral Palsy, visual impairment, global delays (and other diagnoses). She is always happy — most people have no idea what she endures and overcomes!" — Niki Marsden
23.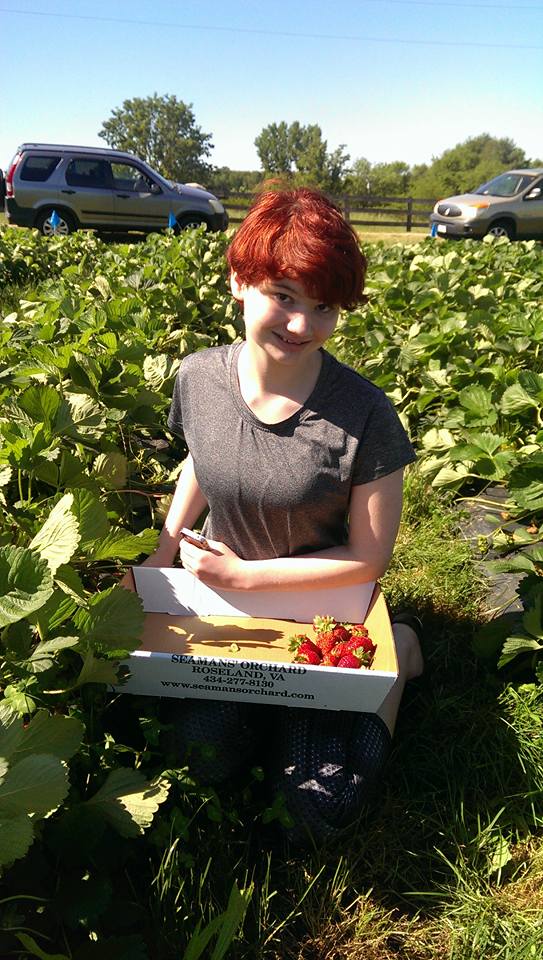 "My daughter who has Postural Orthostatic Tachycardia syndrome (POTS) was very dizzy and was nauseous but determined to pick berries." — Julie Palmer
24.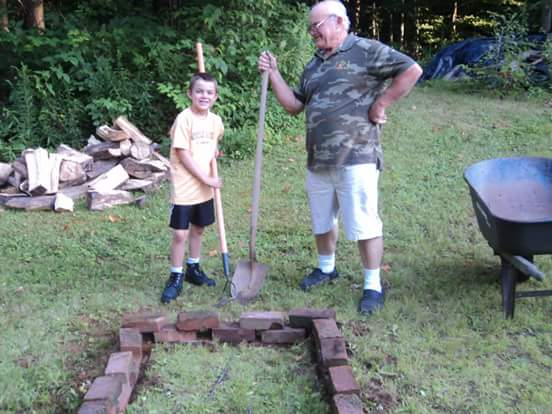 "My son has Ulcerative Colitis and Eosinophilic Esophagitis. This is him and his Papa building a fire pit at our cabin. He has always pushed through his bad days." — Robin Carroll
25.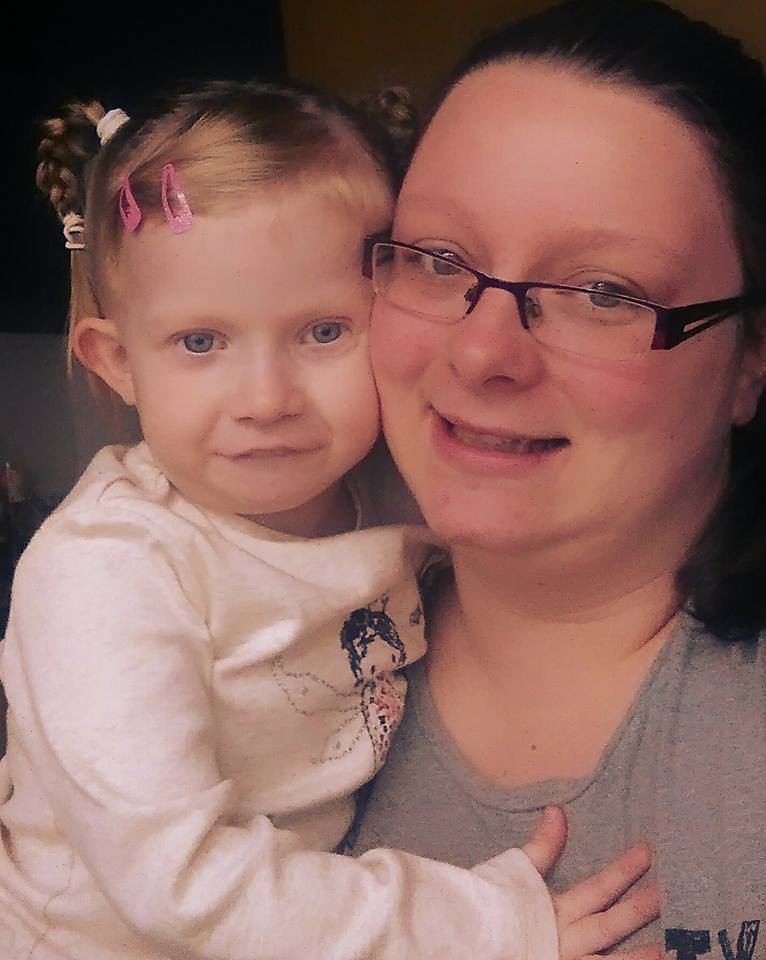 "This is my gorgeous little girl who is 2 years old. She has bronchiectasis, DiGeorge syndrome, GORD, asthma and a cleft palate up until very recently Emily-Grace hardly spent a week well and so much time in hospital; here she is with me on a good day." — Laura Smith
26.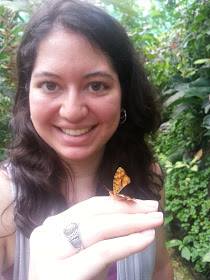 "I was hospitalized only a few hours later." — Amber Nicole
27.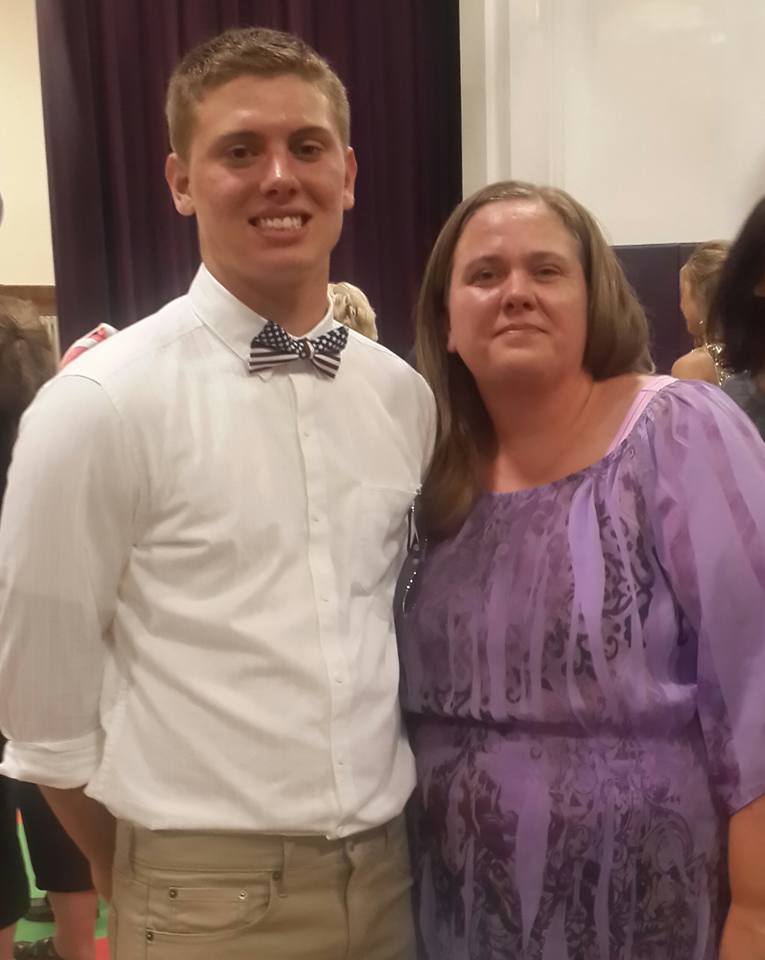 "I have hydronitis (it a skin disorder). On this day I was having a break out but my son made homecoming court!" — Amanda Adams
28.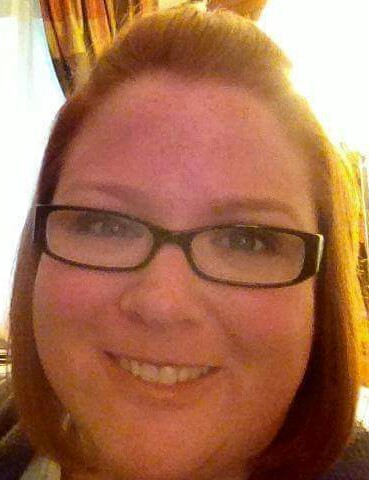 "This is my best happy face. I was 12 weeks pregnant with my daughter and struggling with depression and morning sickness on top of my chronic fatigue syndrome, IBS and three herniated discs on my back and neck. I remember feeling that even though I had some physical challenges and pain I was blessed with the beautiful miracle of being pregnant with my baby girl after the doctors told me for years I would never be able to get pregnant." — Carrie Marie
29.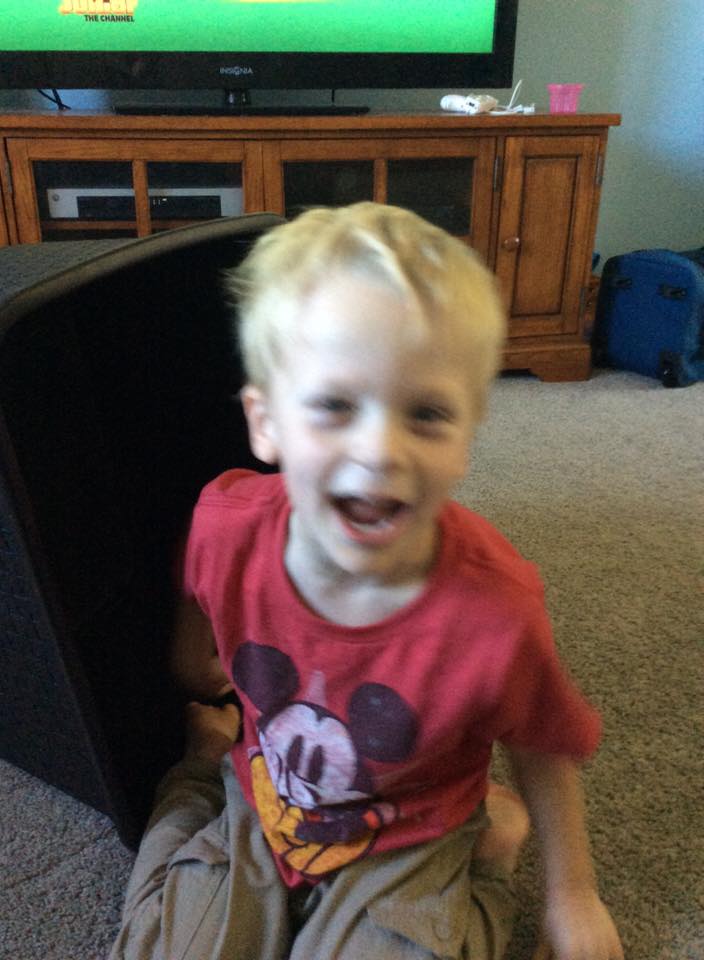 "Cameron has cystic fibrosis and is currently on antibiotics for respiratory infection." — Laura Peterson
30.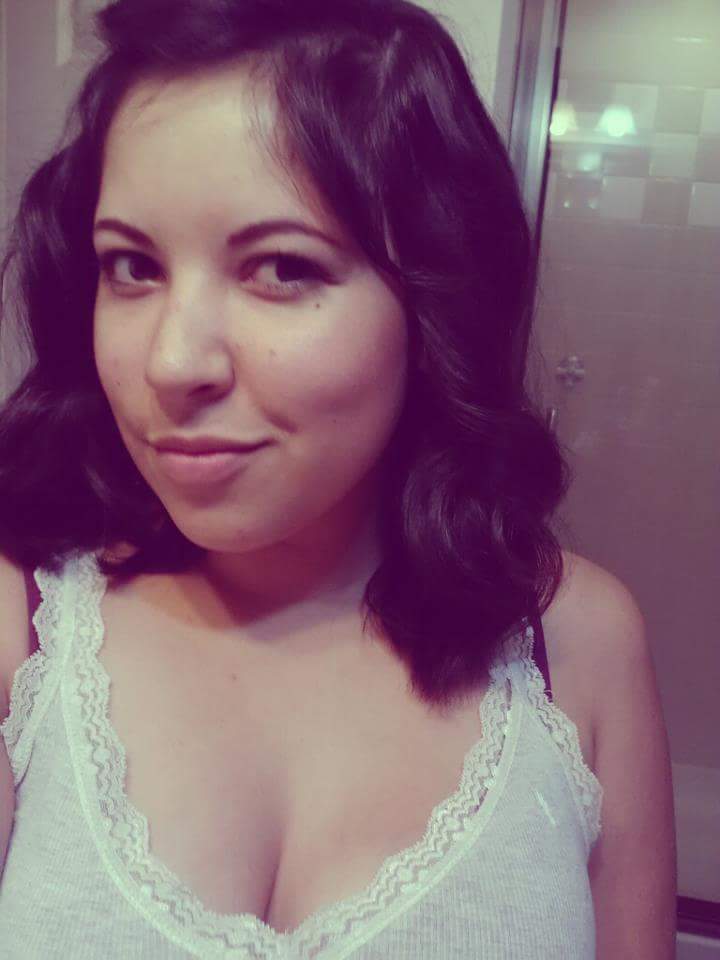 "In this photo, I had used my little energy to do my hair and makeup, to feel better on the outside than in. I had just thrown up, and I had to clean up and redo my makeup. I have Ehlers Danlos syndrome, chronic pain, joint dislocations, and GI problems all come with." — Sasha Nelson
31.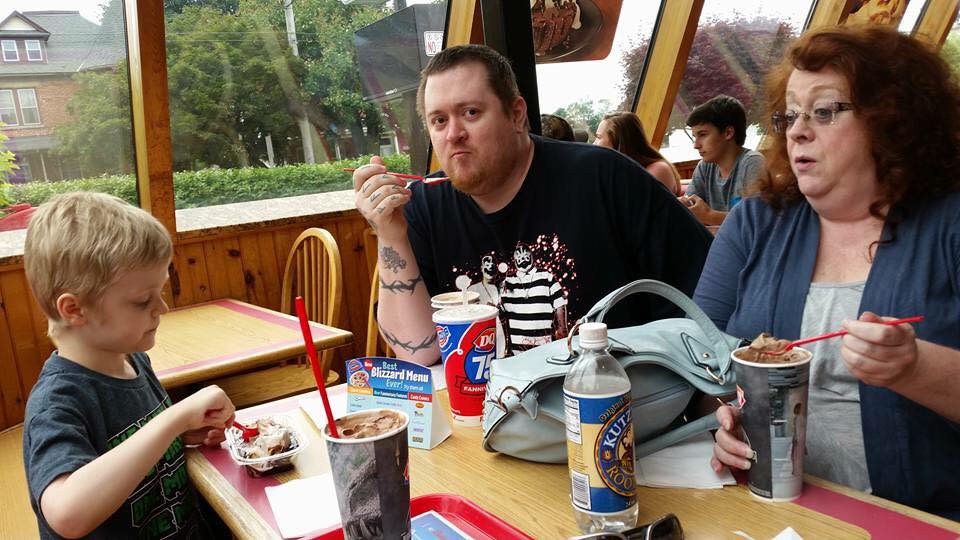 "My husband at our son's birthday dinner with the family. He wasn't going to let his pain from trigeminal neuralgia and cluster headaches stop him." — Christy Vogel
32.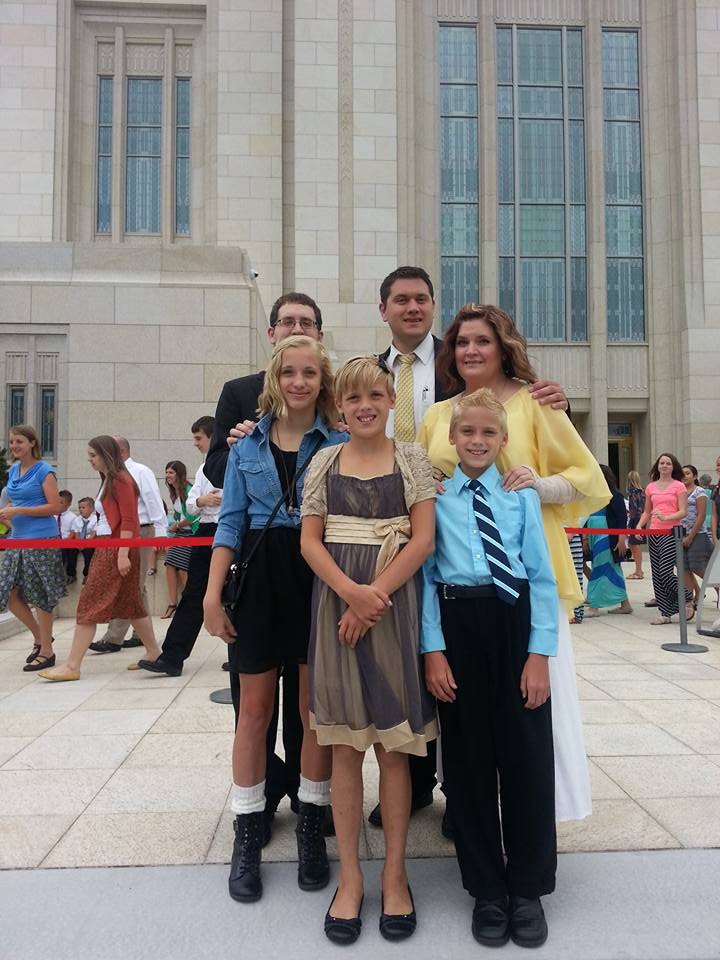 "In this picture I was with my children at a very special event. I'd had surgery only a few weeks before on my arm. It was a rare day for me to be up and about. I have several invisible illnesses and spinal issues. It takes a great deal of time and effort to look nice and actually go through with an event. Even though I live in constant pain and oftentimes face debilitating fatigue I do the best I can for my kids. Just because they have a chronically ill mother doesn't mean they should always miss out. They are so patient and understanding with me. They make life worth living. God bless all of us who struggle. And bless our families too!" — Kelly Petersen Stanton
33.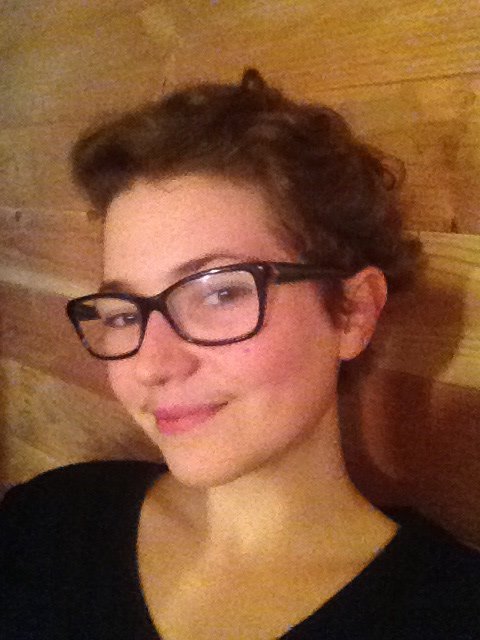 "One of my hardest days convincing myself it would be OK and not to give up." — Brianna Cooper
34.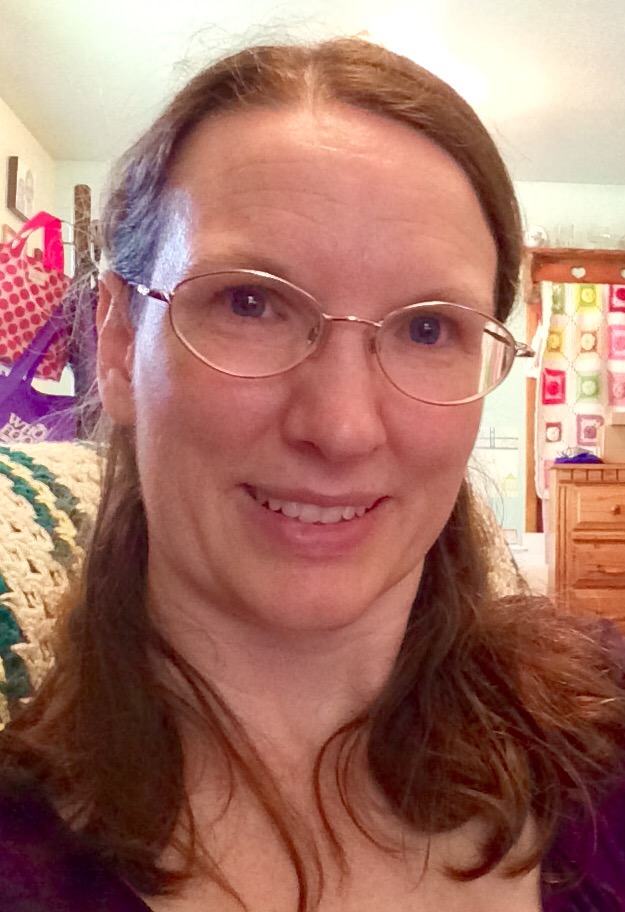 "I have fibromyalgia syndrome, asthma, osteoarthritis, pre-diabetes, am almost legally blind and chronic anxiety. I also have multiple chemical sensitivity syndrome, so I have to seek natural treatment. I'm doing very well, but sometimes I just don't feel as well as I look." — Tonya Johnson
35.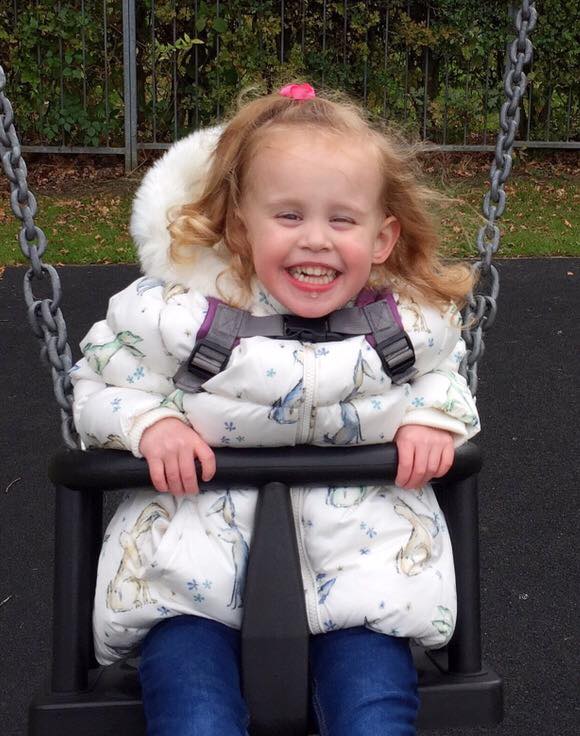 "My little girl has a life threatening Urea Cycle Disorder, but you would never know. Look at her, she's the happiest little girl in the world." — Emma Peterson
36.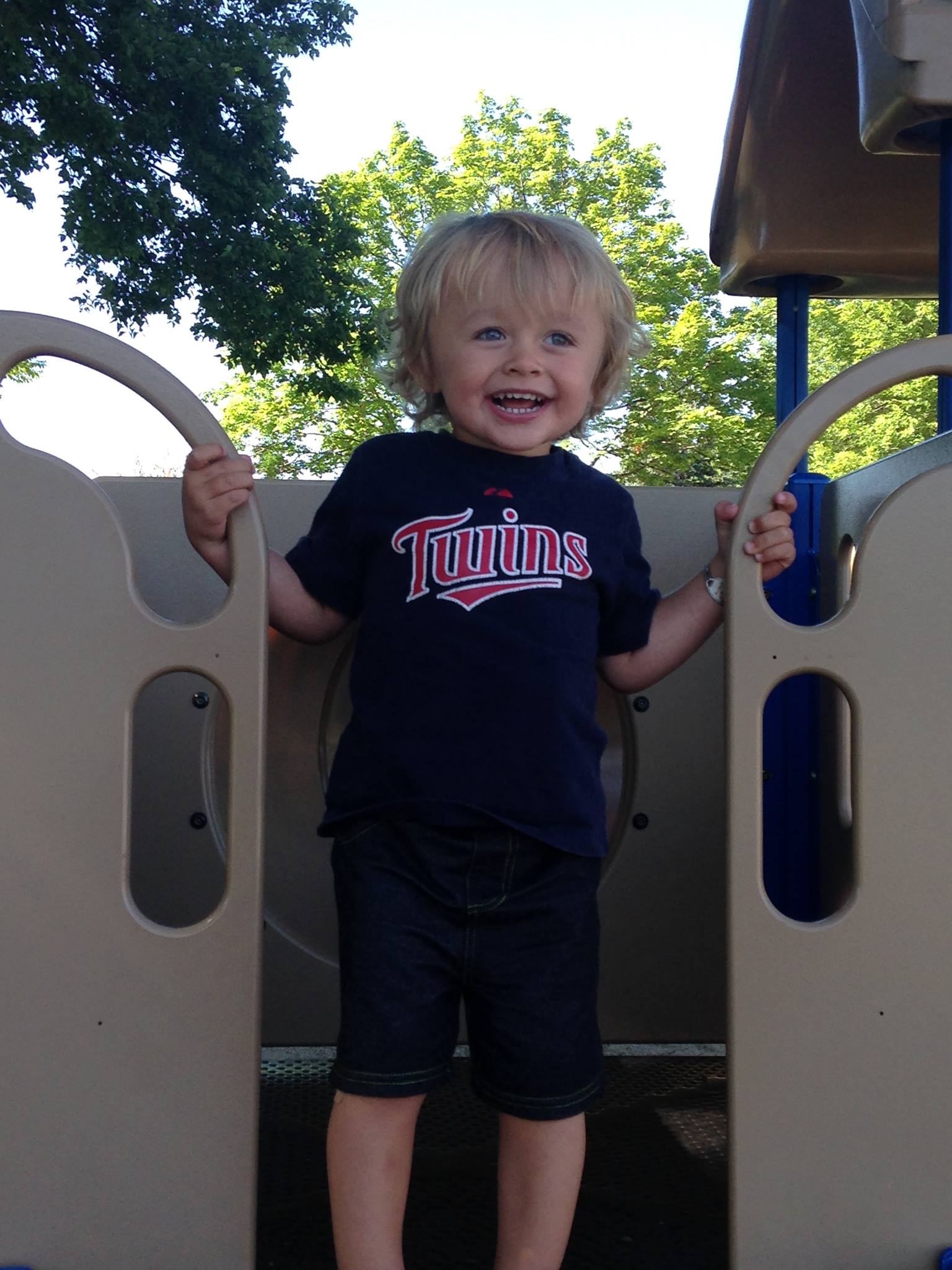 "He was in the ER an hour later having an adrenal crisis and unresponsive. Gentry has Panhypopituitarisum and is adrenal insufficient." — Nichole Chase
37.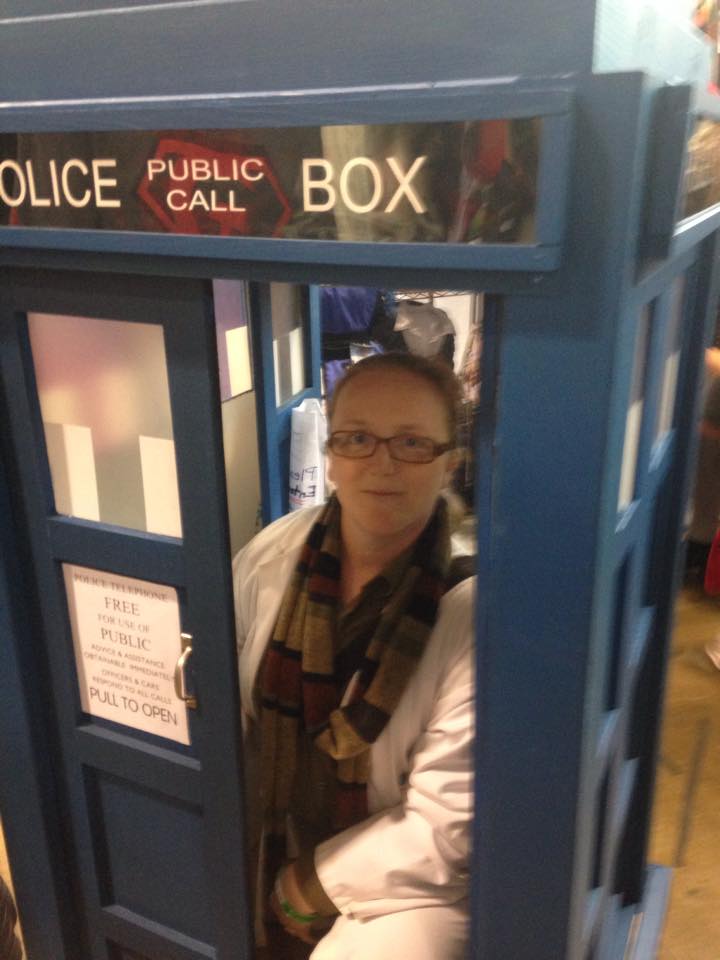 "I could honestly have picked almost any day with scoliosis and a few other things for the 'family fun pack' but this day I went to FanExpo with my kids and others. Exhausting, the driving to and from took its toll, and I slept a lot the next day, but 100 percent worth it." — Angela McCabe
38.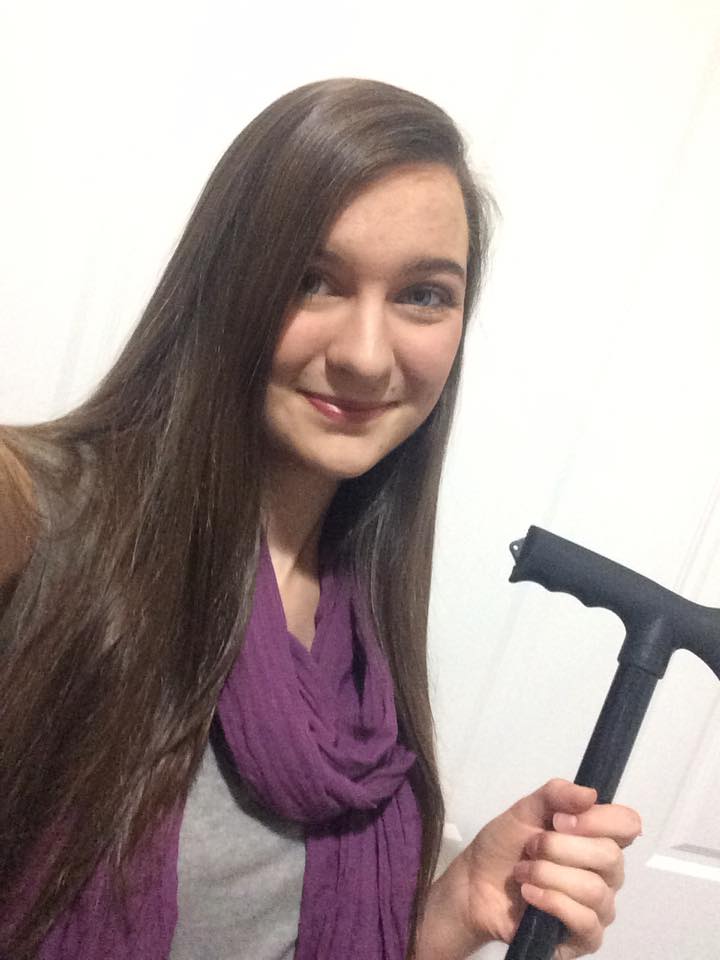 "I took this photo just before one of my final school events two days before graduating earlier this month. Chronic fatigue, chronic Lyme and a number of other illnesses leave me severely fatigued and in extreme chronic pain. This day I used my cane outside of my home for the first time because although I felt terrible and was in the middle of a bad flare up I was determined not to miss out." — Hayley Rose
39.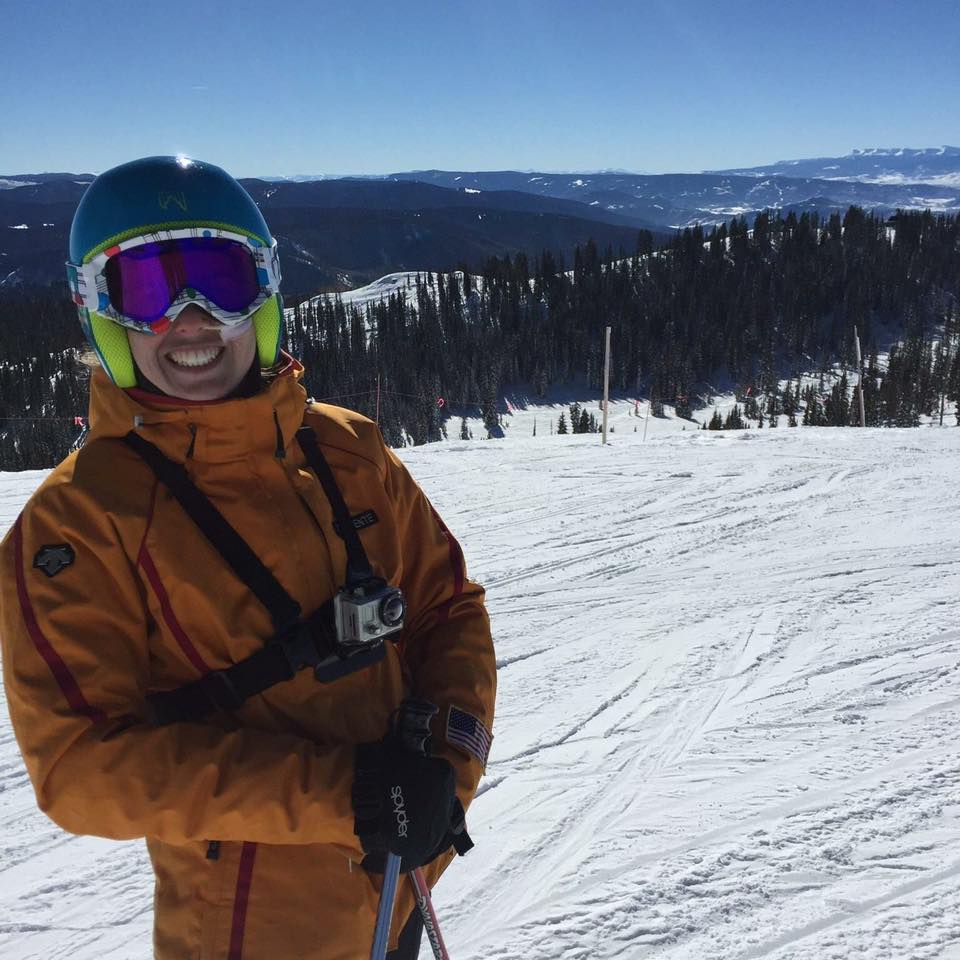 "I have gastroparesis and this photo was taken just after I'd started getting treatment and I hadn't been out of hospital long. I made the long journey from Australia to Colorado for a holiday, and even though I was still quite unwell I had the most wonderful time." — Mel Halliday
40.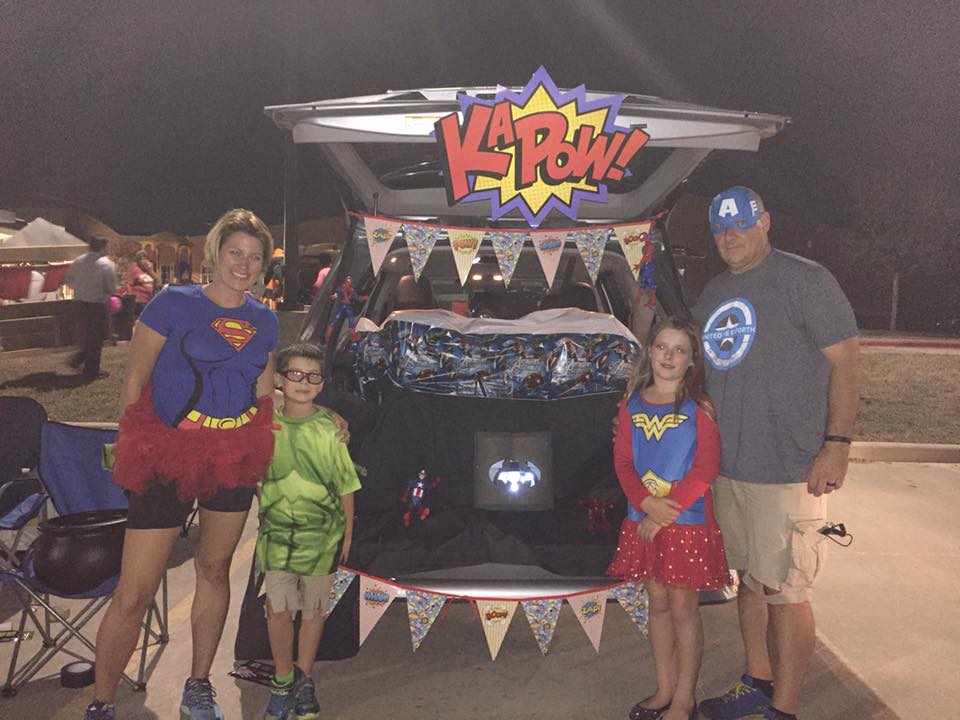 "Took this photo at my kids' Trunk or Treat. Severe rheumatoid arthritis flare. Pain in every joint. But wasn't going to let them down. Today, I'm paying for it, but they had a blast and their giggles and smiles were worth it. I won't let this invisible disease beat me and I try really hard not to miss anything even if my cane was hidden." — Vicki Palk Cassidy
41.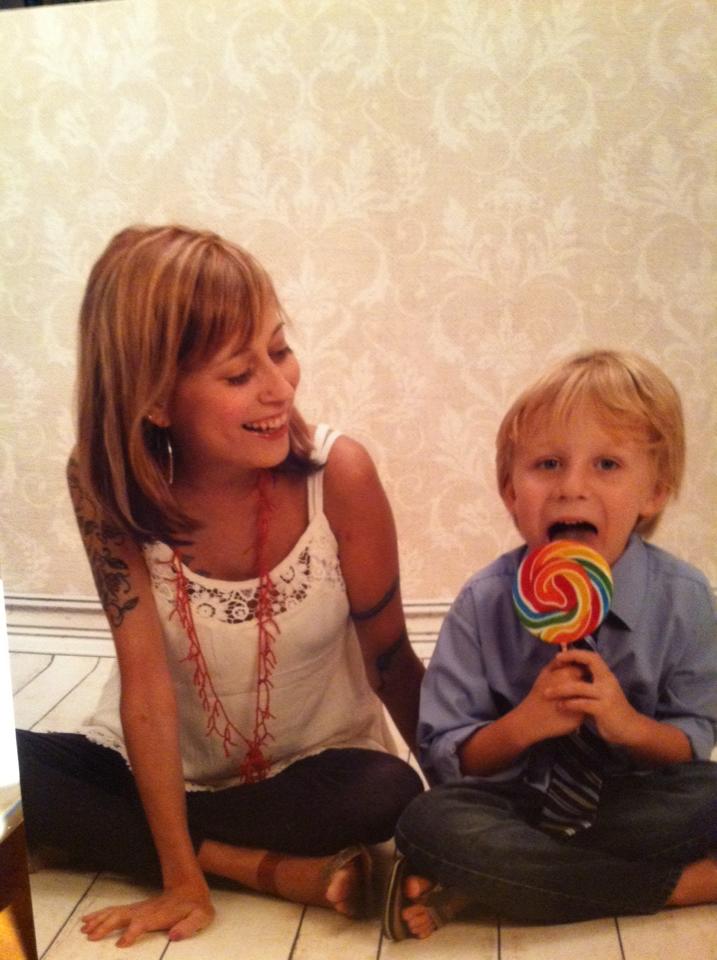 "I have chronic liver failure. I am in severe pain 100 percent of the time but I fight through it for my son." — Kathryn Hazelwood
42.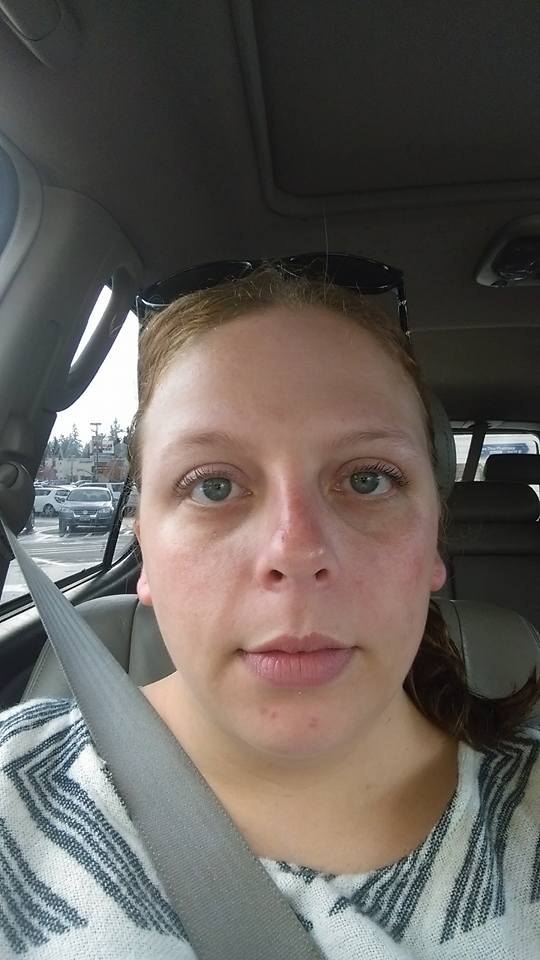 "My invisible illness is Crohn's disease. Today we are celebrating my youngest child's 3rd birthday. My stomach is a mess, but I gotta keep going." — Sam Thayer
43.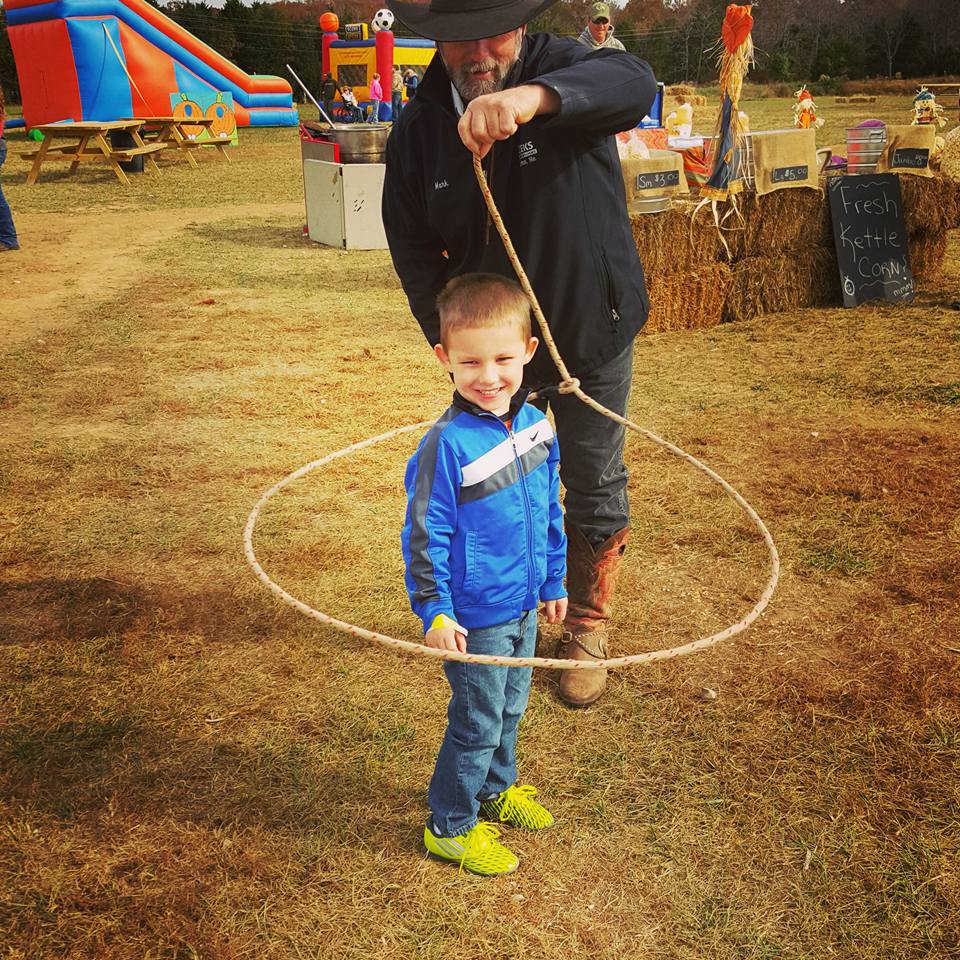 "My son was diagnosed with chronic lung disease last year after many surgeries, tests and trips to the hospital. A lot of people look at him and say, 'Well he doesn't look sick' but after they see him run and play and start losing his breath and say he needs to take a break after five minutes, they start to understand. We try to let him be a normal 4-year-old little boy, and we will not let his chronic illness define him." — Jennifer Breedlove Bailey
44.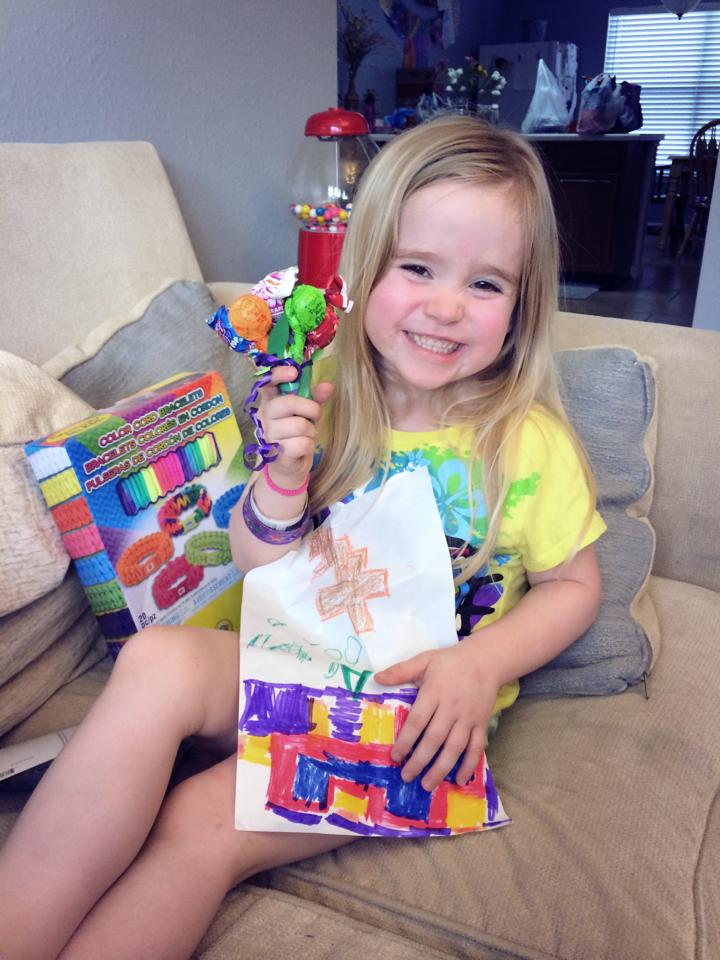 "This is my 5-year-old daughter with chronic severe respiratory issues. She looks like a normal, happy kid with some presents. Well, she is opening the presents she received while in the hospital for an open lung biopsy. We had just arrived home from the hospital a few minutes before. She's still got her ID bracelet on." — Erin Quintanilla
45.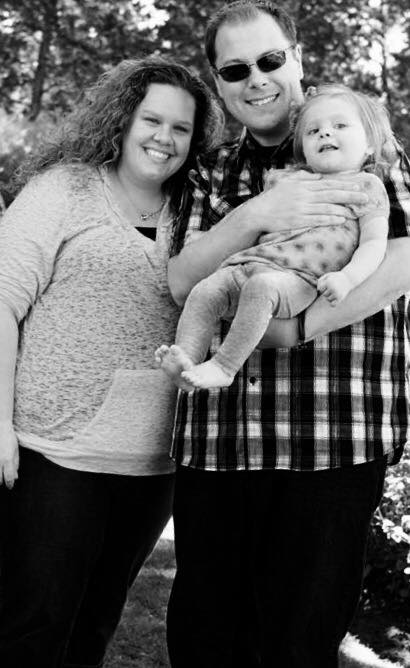 "I was diagnosed with multiple sclerosis in 2007. I also have a 2-year-old with CP and CVI due to a loss of oxygen (HIE) at birth. I deal with a lot of fatigue and have also had flare ups of optic neuritis and leg weakness. Most of the time people would have no idea! They just think you 'look a little tired' that day!" — Lynn Garrison
46.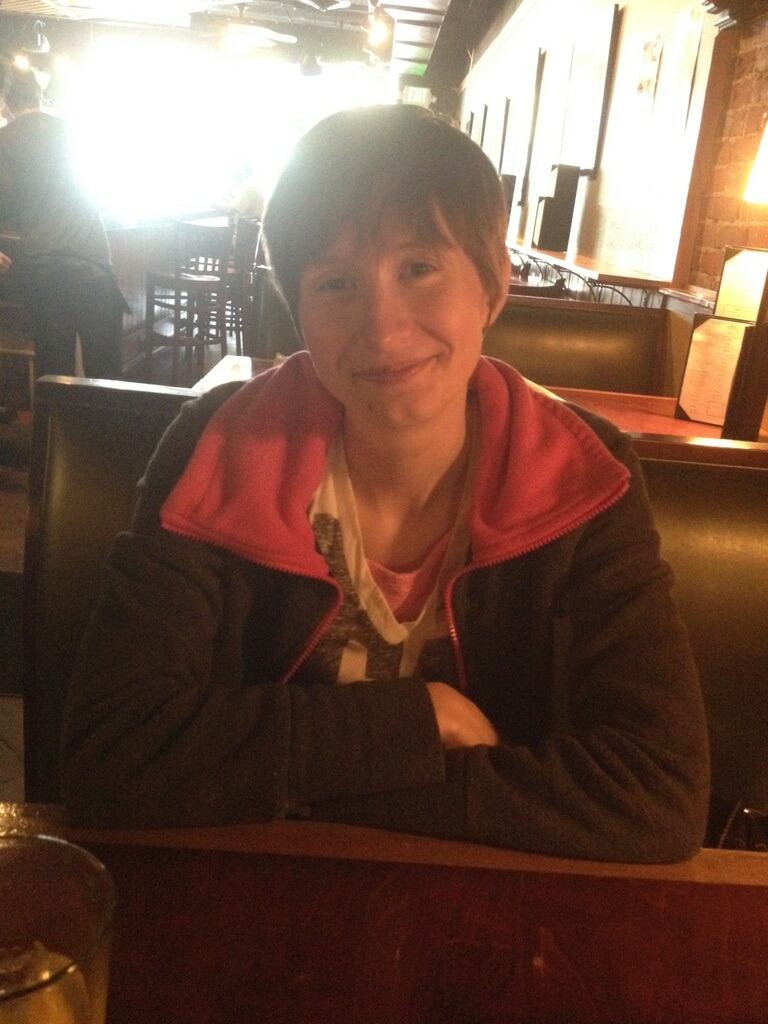 "This was me on a date with my husband earlier this year. Feeling crappy constantly sucks but getting to smile genuinely is always a welcomed reprieve." — Christina Ebersohl
47.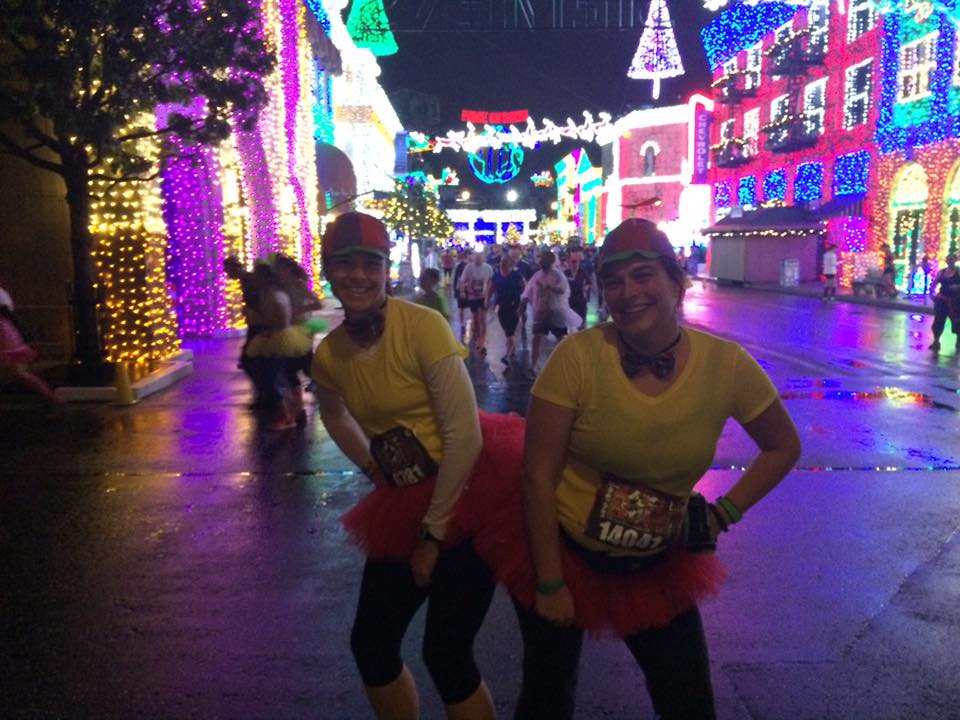 "Not the best picture but my sister and I (on the right) ran a half marathon in the rain… I have hashimotos so it could be worse for sure, but my life isn't easy. I love to run but my thyroid doesn't. But this was a bucket list item and I did it." — Adrian Pocsi Skinner
48.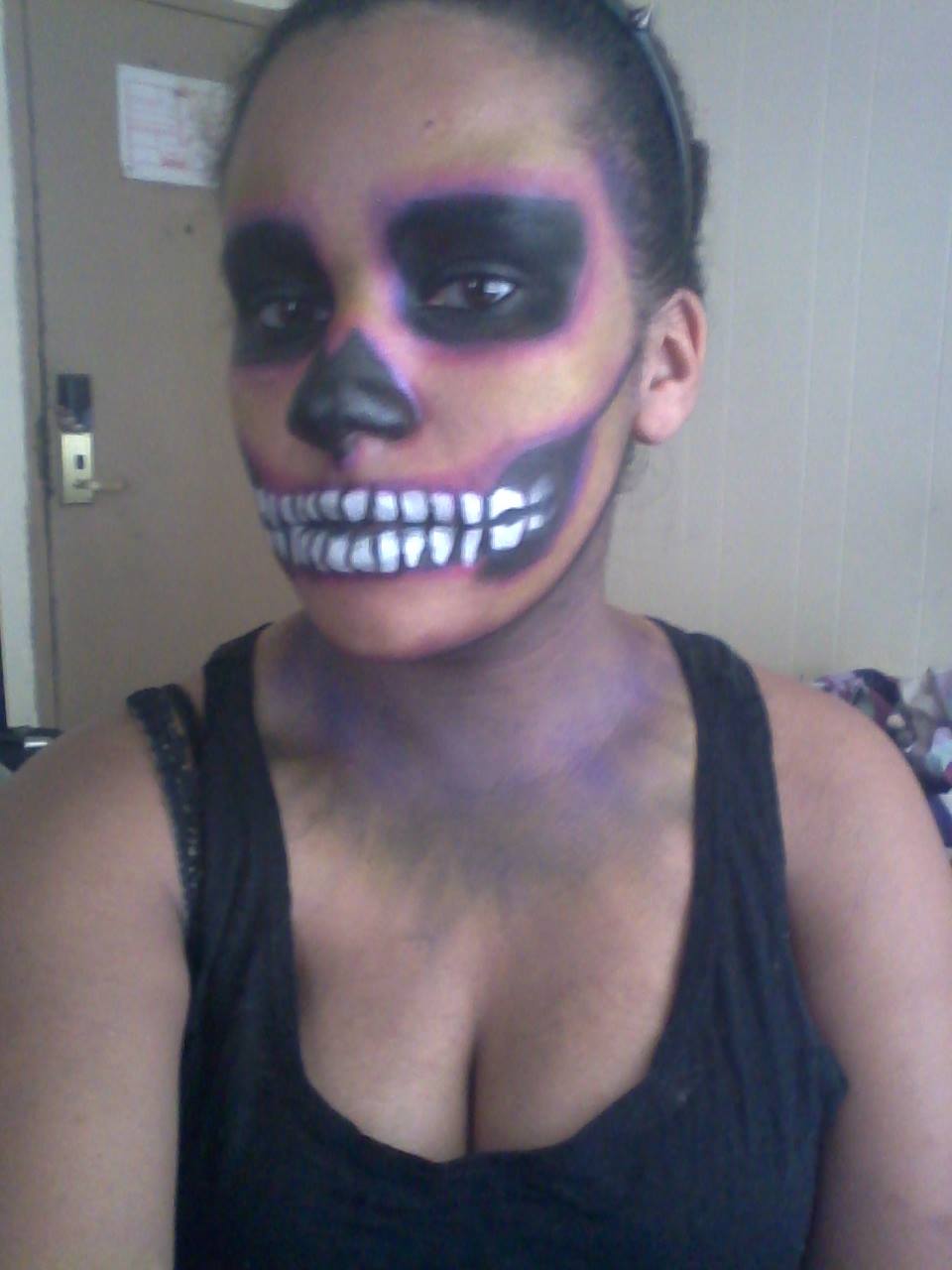 "I have Osteogenesis Imperfeca type 1 and every day sucks in its own special way. However that doesn't mean I'm any less awesome than anyone else." — Cheyanne Marie
Editor's note: A photo submission has been removed since publication at request of the community member.
Originally published: November 2, 2015