12 Planners That Can Help You Stay Organized When You Are Overwhelmed
---
From classes, doctor appointments and reminders to refill your medications, there's a lot having a planner can help you with. If you have anxiety, writing tasks down can help your never-ending to do list feel more manageable. If you live with a chronic condition or have a lot of medications and appointments to manage, a planner can reduce the likelihood you'll forget.
Whether it's one you physically hold in your hand or download on your phone, having a planner can help you stay organized when your life — and health — feels overwhelming.
Here are 12 planners that can help keep you balanced.
Just so you know, we've selected these links to make shopping easier for you. We do not receive any funds from purchases you make.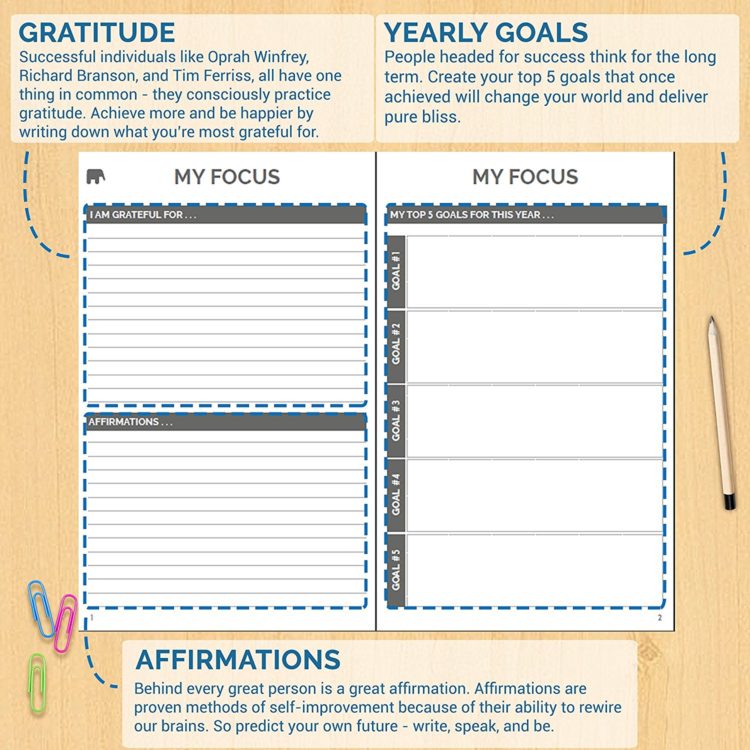 The Simple Elephant is a day planner and gratitude journal based on positive psychology. "Journaling is really one of the practices I recommend the most to all of my therapy clients, I think it's a tremendous way to deepen personal work," Annie Wright, MFT, a licensed marriage and family therapist practicing in the San Francisco Bay area, previously told The Mighty.
Combining your planner with a journal can make the two easier to maintain. Plus features such as goal setting, positive affirmations and gratitude lists have been shown to boost happiness. It also comes with stickers — which is always a plus.
Buy The Simple Elephant planner above on Amazon for $19.99.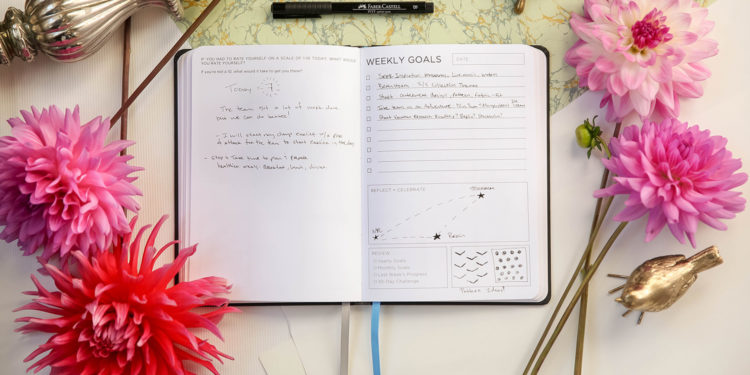 Ink+Volt makes both dated and undated planners, letting you organize your time in August, January or the middle of September if that's what is convenient for you. In addition to scheduling your days, Ink+Volt's signature planner lets you set weekly goals and gives you space to reflect and celebrate any accomplishments you've made that week. It also includes journaling prompts for deeper self-reflection.
Buy the planner above on Ink+Volt for $29.50.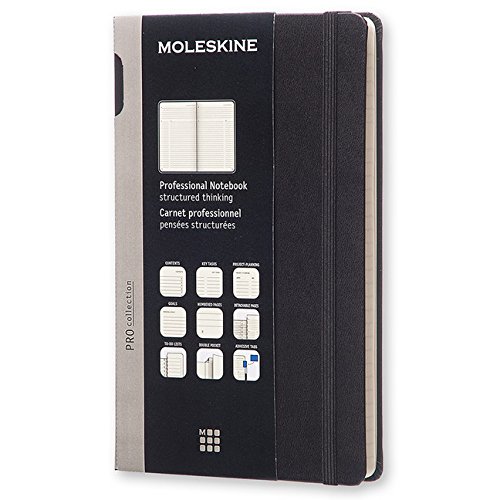 There's a reason people are obsessed with Moleskine planners. If you prefer a simple planner that's well designed but without bright colors, prints or excessive features, look no further than a Moleskine. While some planners come pre-dated, Moleskine offers a line of "professional notebooks" that let you write in the date, which is perfect if you love the idea of having a planner, but are stressed you won't be able to keep it "perfect." Dotted journals are also available for those who prefer to keep a bullet journal.
Buy the Moleskine Pro Collection Professional Notebook above on Amazon for $22.95.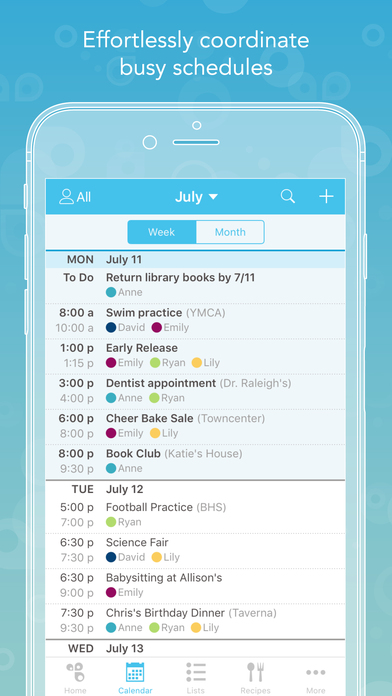 Cozi is a free mobile app that helps families stay organized. With Cozi, family members can keep their own calendars as well as share events and schedules with others. To make sharing schedules easier, you can color code your calendars for each person. The app also lets you share to-do lists, shopping lists and recipes.
Download Cozi for free on iOS and Android.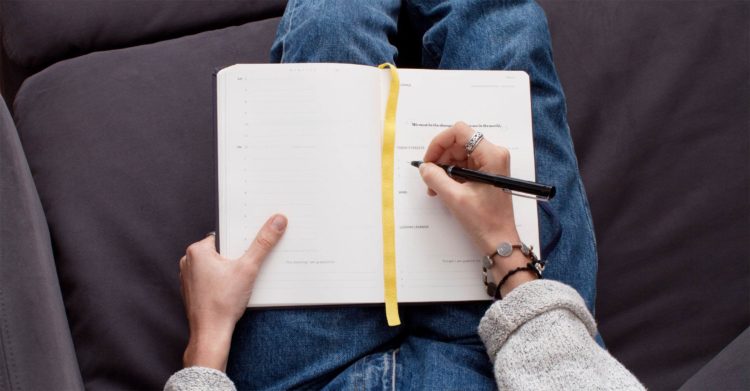 The Self Journal is designed to help you maximize your productivity, making it the perfect choice for anyone with too much on their plate. If you have a lot of appointments to keep track of, The Self Journal breaks down your days by the hour allowing you to better visualize your schedule. It also has sections for daily gratitude and goal setting — letting you create a daily to-do list and then reflect on any lessons learned. Plus, it is available without dates so you can start at any time.
Buy The Self Journal above on Best Self for $31.99.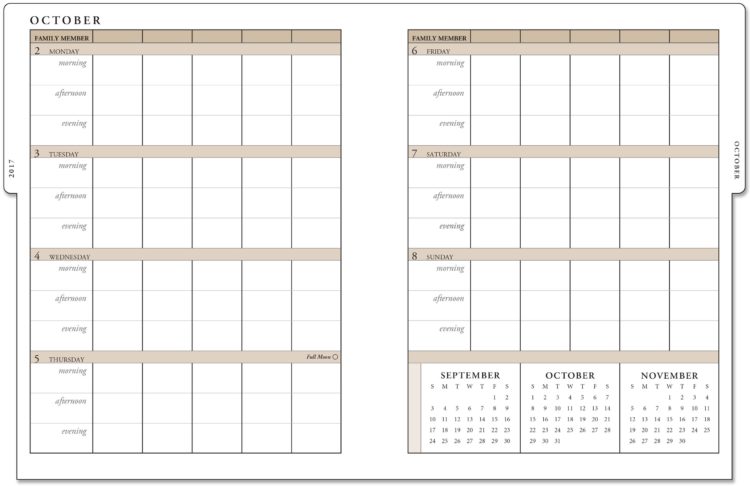 Unfortunately, most of the planners for busy parents are branded for moms, but, you don't have to be a mom to use a "mom" planner. Any journal can act as a family planner, but organizers designed for moms (and dads) tend to have additional features, and stickers, related to family activities. Plus, many family planners, like the one above, provide columns for each family member, which allow you to view everyone's schedule on one page.
Buy the Gold Dots Mom's Weekly Planner Above on Amazon for $14.97.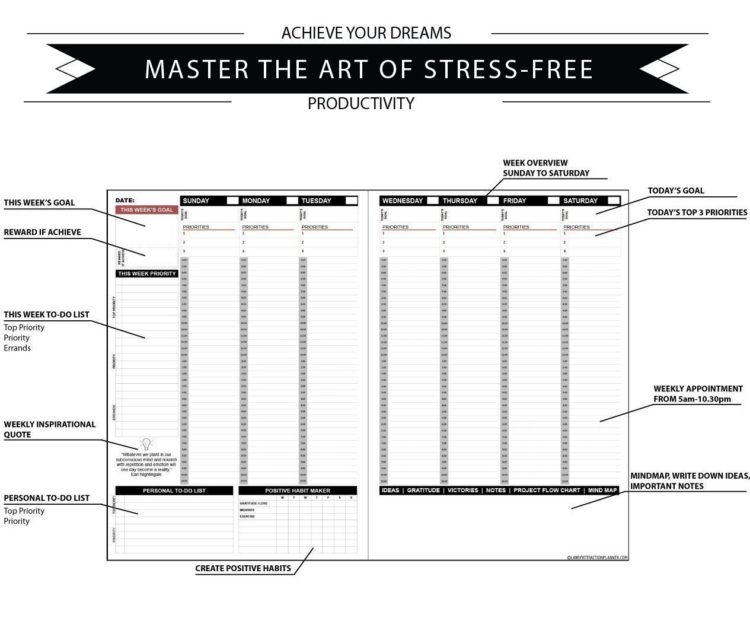 The Law of Attraction Planner is designed to help you "master the art of stress-free productivity." Day planning pages are broken down by the half-hour, making it perfect for students or people who maintain a busy schedule. Its goal-oriented design is perfect for people working to build a self-care routine, who want to check off when they've accomplished daily and weekly tasks.
Buy the Law of Attraction Planner on Amazon for $19.95.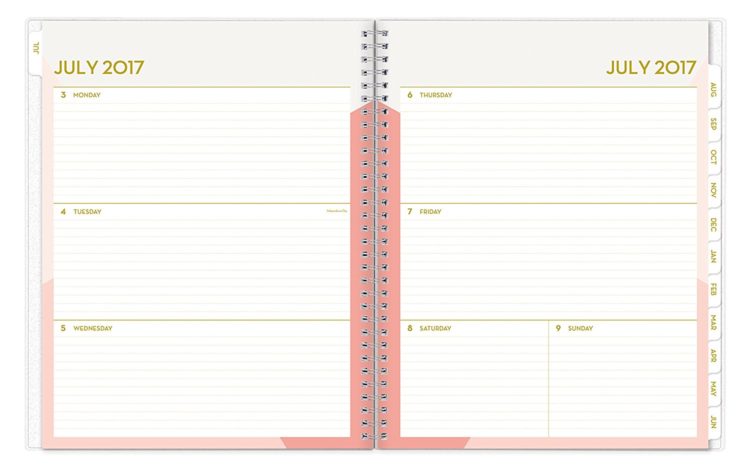 Blue Sky planners are some of the more affordable planners out there. Planners offer a simple day, week and month layout with lined and unlined options. If you are looking for a journal to get you started or are someone who prefers a less structured planner, this is a great brand to start with. Plus, they come in a variety of sizes, designs and colors.
Buy the Blue Sky planner above on Amazon for $12.99.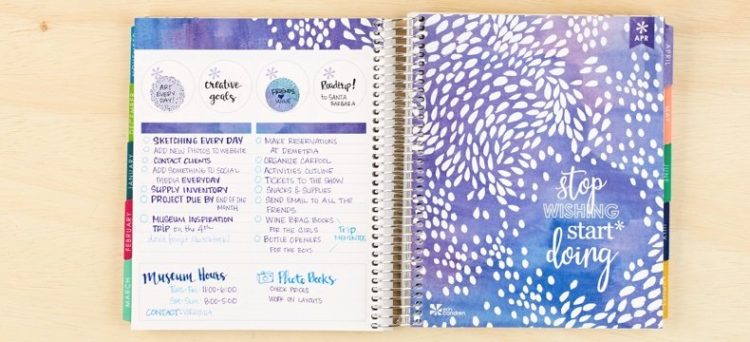 If you are already a planning pro, chances are you've heard of Erin Condren. Condren's LifePlanner is billed as a stylish planner with additional sections for note taking, coloring and goal setting. Each planner is highly customizable and can be designed to fit your personality. Planners also come with four pages of event stickers, flag stickers, a "Keep it Together" folder and a stylish clear zip pouch, which includes free gift labels, compliment cards and coupons.
Buy the LifePlanner above on ErinCondren.com for $55.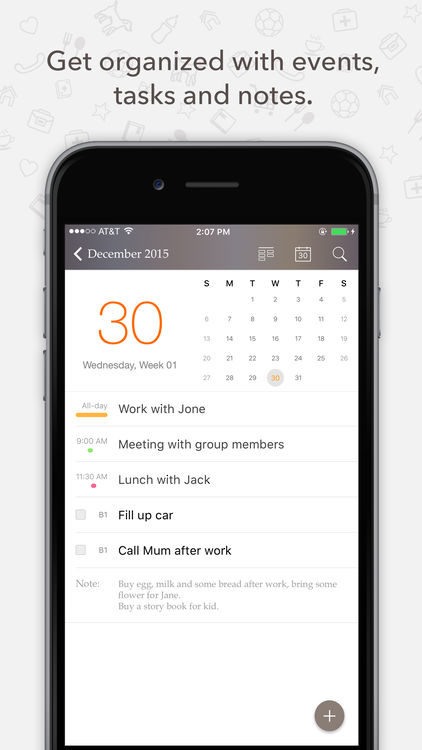 If you are someone who prefers not to write, there are plenty of planning apps you can download instead. If you don't want to pay for an app, you can use your phone's note taking and calendar apps. But, if you are looking for an app that combines multiple features onto one screen, Planner Pro offers just that. The app is free but offers a "pro" version featuring events organized by week as well as projects and recurring task management without ads.
Download Planner Pro for free on iOS and Android.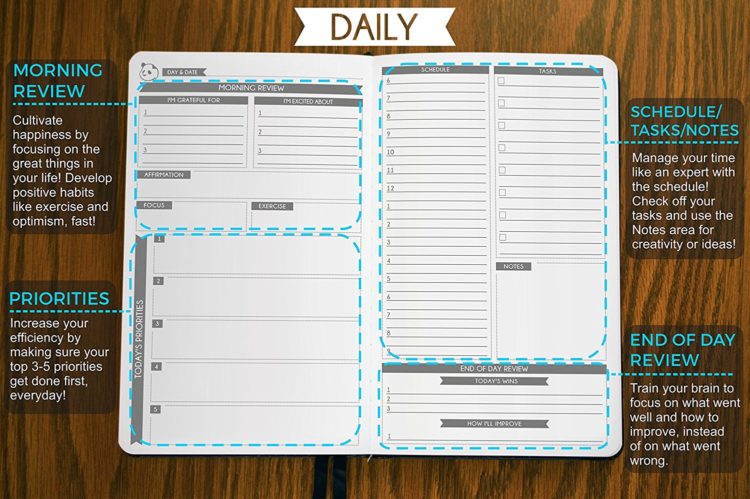 The Panda Planner is designed to "promote happiness" and provides sections where you can list your priorities and schedule your day. The planner also promotes self-reflection by letting you review your day in the morning and in the evening. In addition to scheduling your days, you can also plan and review your week.
Buy the Panda Planner above on Amazon for $25.97.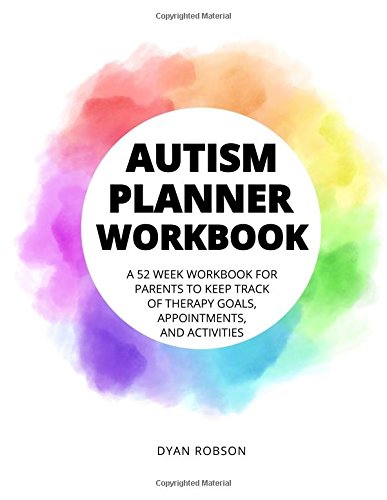 If your child is on the autism spectrum, this yearlong workbook can help you keep track of their goals, appointments and activities. The workbook comes with different sections dedicated to setting goals around social, speech and communication skills; sensory-related activities and goals; appointment scheduling and spots for logging challenges, successes and milestones. 
Buy the Autism Planner Workbook above on Amazon for $9.99.
Have a planner you love? Let us know in the comments below. 
Originally published: August 24, 2017