A Letter to Donald Trump From a Special Needs Mom
---
Dear Mr. Trump:
I watched the CNN news clip of your recent presidential campaign stop where you imitated the way you thought New York Times reporter Serge Kovaleski would react if questioned regarding a previous story he'd written. Mr. Kovaleski has arthrogryposis, a congenital joint condition that limits the flexibility in his arms. As soon as I saw the way you bent your hands and moved your arms as you attempted to demonstrate his supposed response, my mouth fell open. I couldn't believe you mocked a person with a physical disability.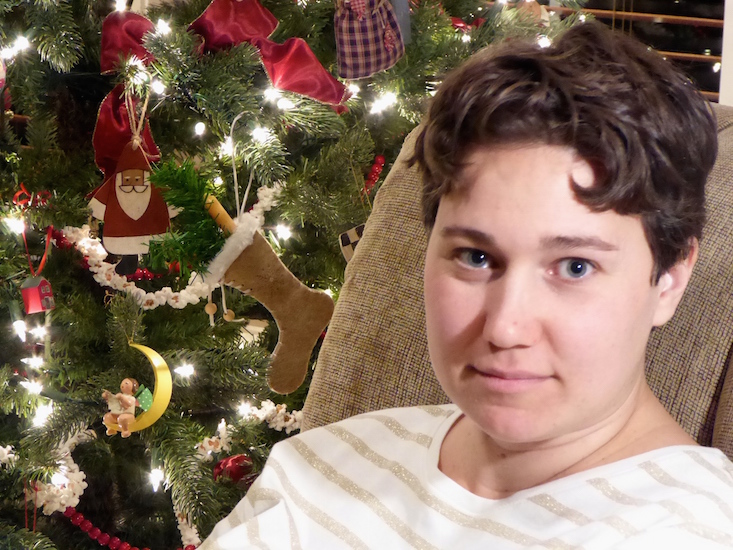 You see, this imitation hit home pretty hard for me. Although my 35-year-old daughter, Lindsey, has some developmental delays, she is high-functioning. She lives on her own, works a part-time job and walks all around our small town.
Her most obvious disability is her benign essential tremors. She's had them ever since she suffered a grand mal seizure when she was 16 months old. These tremors can cause her upper body, head, and arms to tremble like a Parkinson's patient —although Parkinson's has never been her diagnosis.
Her shaking has drawn a lot of attention and questions from strangers over the years. There are times when her movements resemble the movements you made on stage. When she was young, some kids (we called them bullies) teased her and imitated her shaking — just like you attempted to imitate Mr. Kovaleski's condition. You may have exaggerated his movements, but you actually captured several of my daughter's. And until yesterday, I've never known an adult to mimic my girl's disability in the way you attempted to mimic the journalist's.
From past news clips, Mr. Trump, I know you don't try to be politically correct. I know you don't even try to protect another person's feelings from hurt. But I'm at a loss as to why, being the intelligent human being you profess to be, you can't seem to understand that individuals with disabilities work harder to do the things that may come easy for you, for me or for anyone without a recognized physical disability.
Mr. Kovaleski is evidently a competent journalist (although you appear to disagree with this issue). In addition to the New York Times, he's reported for the Washington Post and has received a Pulitzer Prize for his work. Yet you loutishly attempted to distract from his journalistic endeavors by making fun of his disability, as if his inability to adequately control his limbs translates to him being unable to create a decent and accurate article.
When I showed the news clip to my daughter, I watched her reaction. As soon as she saw you begin to mimic Mr. Kovaleski's perceived awkward movements, she turned her entire body away from the screen.
"That's wrong, Mom!" she said. "No one should make fun of people like that." Then she went on to tell me it hurts when strangers bring attention to her tremors. She worried about the man you were impersonating. "I can't help it. I try to do the best I can, but I can't control the shaking. Maybe he can't either."
She refused to watch the rest of your news clip. "Why would he do something like that?" she asked. "He's a grown man."
I shook my head. "I don't know, Lindsey," I said. "I just don't know." I explained you are running for President of the United States and are on the campaign trail trying to win over votes.
"Well, not my vote," she said. "He can't have mine."
So Mr. Trump, I'm sure you will use one of the excuses you've always used when you've opened your mouth without thinking and said or done something so outrageous certain segments of our society recoil.
Once again, it feels as if you are the bully on the playground. But in my world, my opinion doesn't matter as much as my daughter's. She is the one with a noticeable tremor, a genuine disability. And she says you were out of line.
Fortunately, from what we've read on the Internet, it looks as if you've been offered sensitivity sessions to deal with your lack of compassion for individuals different from yourself. Our recommendation? Sign up immediately. Please. The sooner the better.
Regards,
Linda Atwell
Follow this journey on Out One Ear.
The Mighty is asking the following: Write a letter to anyone you wish had a better understanding of your experience with disability and/or disease. If you'd like to participate, please send a blog post to community@themighty.com. Please include a photo for the piece, a photo of yourself and 1-2 sentence bio. Check out our Share Your Story page for more about our submission guidelines.
Originally published: November 30, 2015