She Wasn't Just My Teacher. She Was Someone Who Understood.
---
In the summer of 2005, my family and I moved into a new house. This meant I was attending a new building for 3rd grade. On my first day of school, I was nervous because I didn't have any friends. Due to my bilateral hearing loss, I had to carry a "box" with me everywhere I went, that helped me to hear the teacher better. I was nervous because I was different than all the other kids in my class. However, I knew things were going to change when I met my teacher, Mrs. Neth.
When I had a meeting with her, she explained to me that her daughter was deaf and she understood, and has seen firsthand, the struggles that come with being hard-of-hearing. I enjoyed going to school because of my teacher. I loved it! Occasionally, I would stay in the classroom during lunchtime and we would eat our lunches together. Even though she was my teacher, she was also my friend.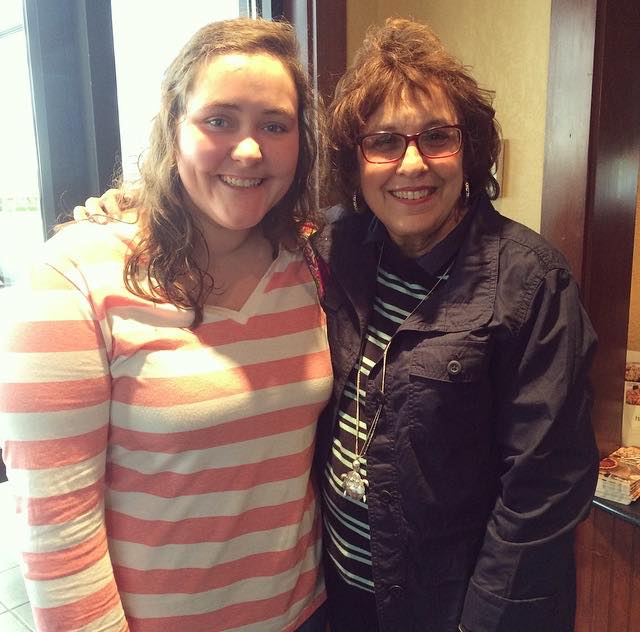 When the school year came to an end, Mrs. Neth retired and moved out of state. We exchanged addresses and we would frequently write letters to each other. She was visiting some family members in town, back in 2010, when she heard about how my health had taken a drastic turn for the worse. She reached out to me and when the time was right, we planned to meet again, face-to-face.
Still to this day, we plan to get together once every couple of months. She has "taken me under her wing" ever since I first met her 10 years ago. She has sat in my hospital room and visited me when I was at my worst. She sends me cards and other little pick-me-ups at times when I need it most. Knowing that I get to see her again gives me hope and something to look forward too. She has blessed me with such an amazing friendship, and despite the distance, is always one phone call away.
Thank you Linda Neth for being my first friend on that school day in 2005. Thank you for always looking out for me, for considering me as one of your own children. You and your husband are the most selfless people I have ever had the pleasure of meeting. Thank you for always lending your hand when I need one. Thank you for bringing sunshine into my life during an extremely hard time with my health.
Thank you for being my friend and walking through my battle by my side.
Want to end the stigma around disability? Like us on Facebook.
And sign up for what we hope will be your favorite thing to read at night.
Originally published: April 23, 2015