35 Secrets of Being a Special Needs Parent
---
In her post "6 Secrets Special Needs Moms Know but Won't Tell You," Suzanne Perryman, mom to a daughter with special needs, shares some of the less talked-about aspects of special needs parenting. She writes with honesty and personal insight about the worries, struggles and profound love you only understand if you've been there, too.
We thought a lot of you might have secrets of your own, so we asked our readers on Facebook to share one secret about parenting a child with special needs. Here is what we learned.
1. "Your child will teach you more than you will ever teach them." — Melissa Noelle Brown Oliveras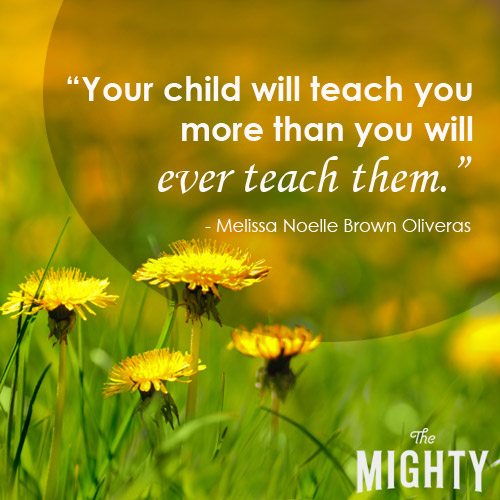 2. "You have no idea how much potential you both have to exceed your expectations." — Becky Hirsh Carroll
3. "Your child with special needs is a child first." — Erica Conway-Wahle
4. "You are not weak when you get angry and upset." — Amy Sherian
5. "You know your kid best. Don't be concerned with what others say. Trust your gut." — Nancy Walchak-Body
6. "It's lonely. But when you meet someone who gets it, it's transforming." — Melody Statham Cameron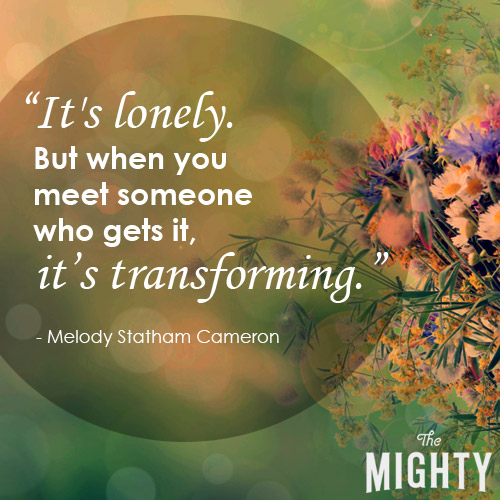 7. "There is consistency in routines." — Evelyn Wolke
8. "Don't let anyone ever tell you that you are not supposed to grieve. Grieve for as long as it takes. Day by day, week by week and then month by month, the days get better." — Kelly Anne Kuziw Lautrup
9. "You can say 'no' to doctors." — Alison Baxter
10. "It's a lot harder than it looks. It infiltrates every crevice of your life and affects every minute of every hour of every day. It's right there when you wake up in the morning and doesn't stop challenging you until bedtime (and doesn't stop even then)." — Hilah Swidler Marca
11. "Grieving the losses is not incompatible with celebrating the triumphs." — Tracey Johnson Buzzeo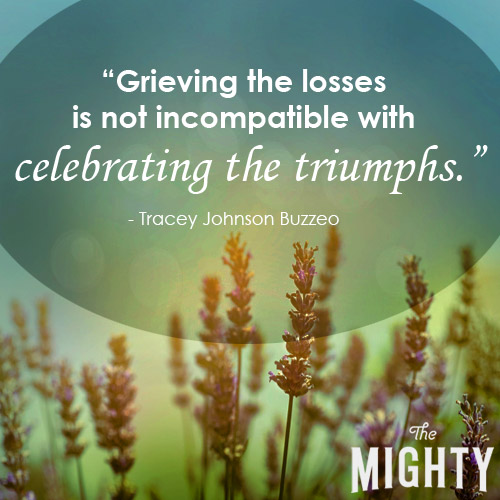 12. "I've found that optimism is exhausting and realism is a source of comfort." — Ashley Mobley
13. "You have to also take care of yourself." — Amy Streater Bazerghi
14. "Pencil it in on the calendar, never pen. Be flexible." — Kodi Wilson
15. "It's about progress, not perfection." — Melissa Cote
16. "My kid takes longer to 'grow up.' Secretly, that is sort of awesome." — Rebecca Smith Masterson
17. "It won't help to compare your child to others." — Amy Shuster Allnutt
18. "If your child knows that you truly believe in him or her, he or she will surpass all limitations." — Tala Rifai
19. "You'll secretly mourn the childhood you thought your child would have." — Shelly Loy
20. "You don't ask, you just do." — Deb Tedesco
21. "Parenting for special needs and 'typical' kids is like a tightrope walk without a net. The only difference is that special needs parents know exactly how close the ground is. That perspective helps us appreciate everything so much more." — Amy Kenny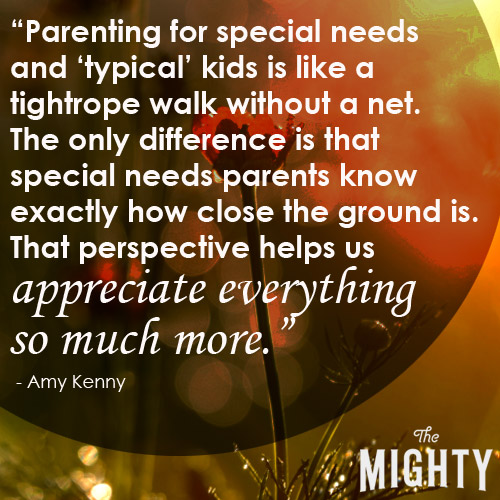 22. "You will become an army for your child." — Stacey Weber
23. "It's OK to let your child set the pace." — Sherry Milner
24. "You and your child have nothing to be ashamed of." — Heather Lee
25. "You don't always have to be the cheerleader. It's OK to say, 'This sucks sometimes and it's hard!'" — Dawn Camp Adams
26. "We've had some hard times, so I don't say this lightly — my daughter's special needs have given us more than they have taken away." — Julie Preston Bean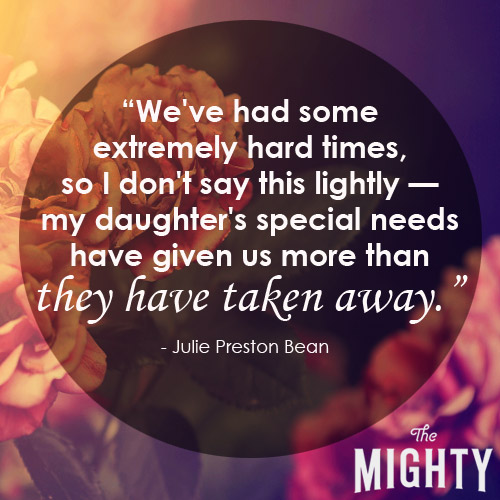 27. "There will be periods in your life when it feels like you take more than you give, but there will be other times when you are in a position to help." — Seriously Not Boring
28. "You'll need a sense of humor… Fast!" — Amy Anop Eversole
29. "Parents who have walked the same path are the people who will march alongside you and hold you up in this journey." — Erica Oliver Heibel
30. "It's an honor." — Kathy Jordan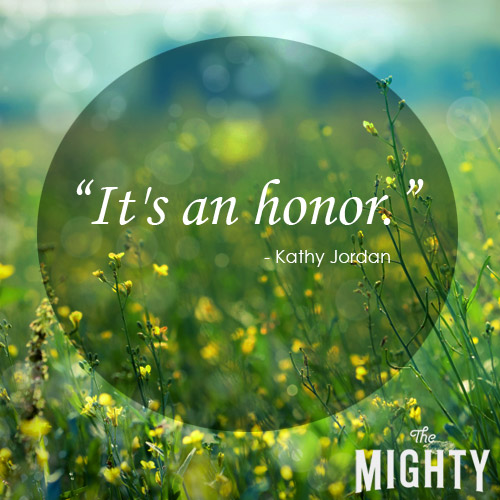 31. "You are dealing with a living situation far beyond what an average person deals with. There are services that can help give you a break. Never be ashamed to seek professional help." — Stacey Rushing
32. "I cry. All the time. Joy, frustration, exhaustion, successes, good days, bad days — I cry for all of them." — Lauren Swick Jordan
33. "Some things may never get better, but your ability to deal with that problem will improve." — Wayne Kirk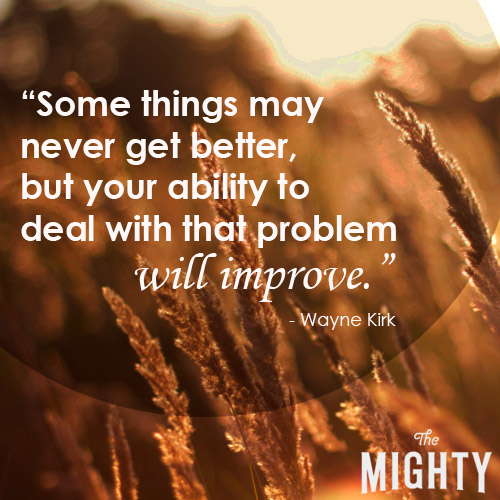 34. "You don't have to be a perfect parent. Just love your child, that's plenty perfect enough." — Annemarie Gibbs
35. "You're now in a secret world. You'll see things you never imagined: ignorance, rudeness and discrimination. But you'll also witness so many everyday miracles, and you'll know it. You won't think a milestone is just a milestone, you'll know it's a miracle and be present in that moment. You'll treasure things most wouldn't think twice about. You'll become an advocate, an educator, a specialist and a therapist, but most of all, you'll be a mom to the most wonderful child." — Geraldine Renton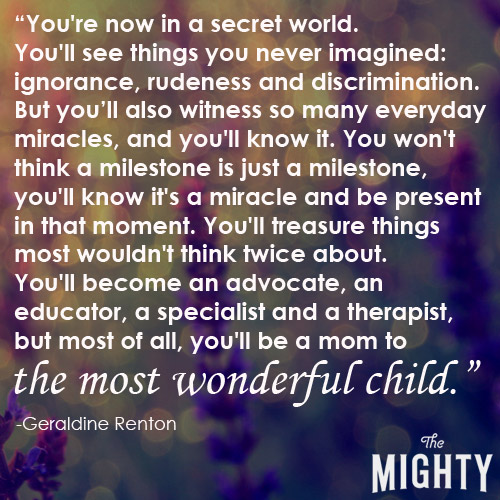 *Some responses have been edited and shortened.
Do you have a story about your experience with disability or disease? Maybe a moment that made a big impact on you? Please send it to community@themighty.com and include a photo for the story, a photo of yourself and a 1-2 sentence bio. Thanks!
Originally published: April 27, 2015