The Beautiful Moment I Discovered My Son's Outlet for His Emotions
---
Music is a powerful medium, isn't it? It can lift you up in an instant or leave you teary-eyed as you ponder a memory, the sound washing over you.
We love music in our household and there is no musical genre where we fear to tread. Rock? Yes, sir. Reggae? You bet! Experimental euro thrash metal with a hint of '80s synth? OK, admittedly that's probably a stretch, but you never know until you know, right?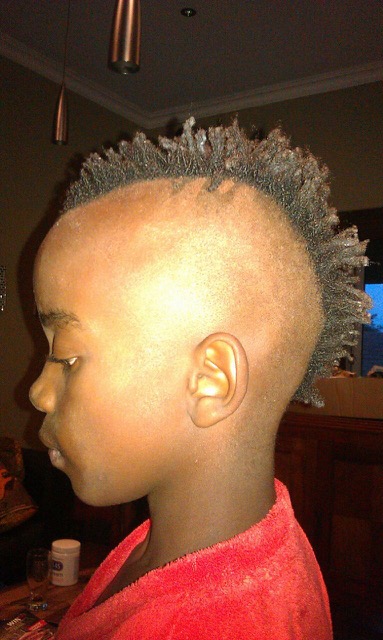 I remember my heart swelling with pride when young Nicholas first gestured me to crank the volume on his favorite Bob Marley track.
Now, don't get me wrong… we are still parents of a young boy. Some songs receive far more airplay than they deserve. A certain melodic ditty springs to mind involving a square-pants-wearing, underwater-dwelling loofah… but as a parent I suppose that comes with the territory.
However, not even the mighty yellow sponge has been able to knock Nic's latest personal chart-topper from its perch. The answer might surprise you… Nikolai Rimsky Korsakov's "Flight of the Bumblebee" is his latest obsession. While this piece of music is beautiful, it was his reaction to it that caught me off guard.
Nicholas has mastered the art of YouTube navigation. Even though he cannot spell or type fluently, he is able to find his beloved piece of music through a series of searches done from an impressive memory. We have endured a swarm of musical variations of this piece of music. I say endured, because I'm sure parents of children on the spectrum can agree… our kiddos are not afraid to hit the repeat button. Repeatedly. But I digress…
Hoping to negotiate a change of music on a particular afternoon, I marched into Nic's room. I found him on his bed, transfixed to the screen. All pretty standard stuff, until I noticed that he was crying. Tears streamed down his cheeks. Immediately I started the panicked inquisition.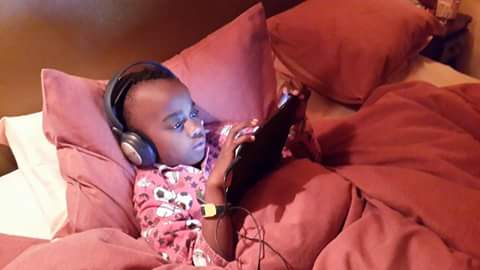 "Nicholas, what's the matter, my boy?" "Are you OK?" "Where does it hurt?" His only response to any of my questions was a singular one; he shook his head "No" All the while he watched and listened and cried. I felt helpless; communication can still be a barrier and although Nicholas is an affectionate little guy, he is not one for huge displays of emotion. I took the device from his little hands and held him tight. He was quiet now, happy in my arms.
Our boy had just had a massive emotional response to a piece of music. It was beautiful. In our world where "hellos" and "goodbyes" can be robotic, "goodnights" often sterile and "I love you" usually parroted back to us, his expectant parents, these displays of emotion are parental gold.
Nicholas might do things in his own quirky manner; he might sometimes struggle to communicate verbally with us, but there is no denying a feeling. As different as we all are, we have that in common.
Bob Marley once quipped that the great thing about music is that when it hits you, you feel no pain. I'm happy to announce that when it hits us, we simply feel…
The Mighty is asking its readers the following: Describe the moment someone changed the way you think about disability and/or disease. If you'd like to participate, please send a blog post to community@themighty.com. Please include a photo for the piece, a photo of yourself and 1-2 sentence bio.
Want to end the stigma around disability? Like us on Facebook.
And sign up for what we hope will be your favorite thing to read at night.
Originally published: April 10, 2015