The Moments That Assure Me My Daughter's Stepsiblings Will Always Love Her
---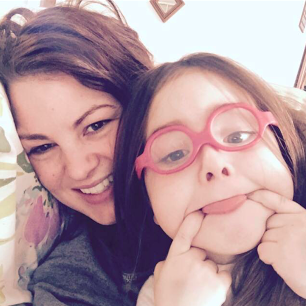 When I met my husband and found out he had two older children, I was nervous. Would they accept my daughter? Would they think she's weird? Would they be upset when we had limitations as a family because my daughter has limitations? Could they love another kid as a sibling or even want her to be part of their family? Blended families are hard. Blended families with a child with special needs is mind boggling at times.
Fast forward a couple years.
My 13-year-old stepdaughter steals special moments with my daughter and makes sure she's safe and happy. They dance together, they chat and they have this special little thing they like to keep to themselves. I love to "accidentally" sneak up on them sometimes.
My stepson, oh man. I don't have words. He calls just to check on her. They hang out every second they can while we are all together. He sticks up for her and loves her so deeply and openly it melts me to a puddle of mush.
I am lucky. We are lucky. Everything is daisies and roses most days, but even on the worst days it's still one of those cheap carnations you get for your prom date.
Just a few weeks ago my daughter had surgery, and you know what we got in the mail from my stepkids and their mom? A beautiful blanket with pictures of all the kids printed on it, and every awesome "Frozen" thing they could find. If that doesn't scream "blessed," I don't know what does.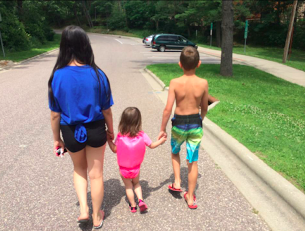 The Mighty wants to read more stories about siblings, whether it's your favorite memory or a tough moment that taught you something. If you'd like to participate, please send a blog post to community@themighty.com. Please include a photo for the piece, a photo of yourself and 1-2 sentence bio.
Want to end the stigma around disability? Like us on Facebook.
And sign up for what we hope will be your favorite thing to read at night.
Originally published: April 3, 2015