The Touching Way a Waitress Showed Grieving Parents Her Support
---
Last May, Debbie and Shaun Riddle visited The West Side Cafe in Fort Worth, Texas, with their 2-month-old daughter, Glory. When the Riddles returned to the cafe alone on June 4, their server, Kayla Lane, asked about Glory, CBS News reported. The couple explained their daughter had recently died.
Lane wanted to do something for the family to show she cared, so she paid for both the Riddles' meals out of pocket. Instead of receiving a bill at the end of their meal, they were given a note saying it had already been paid for.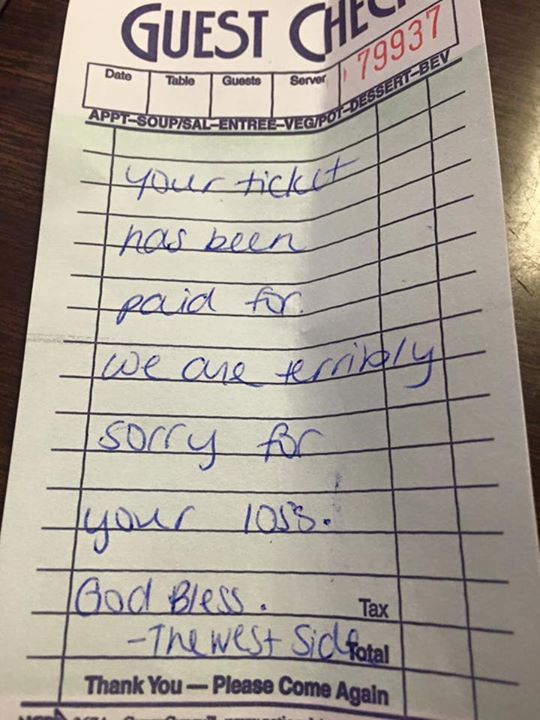 The note read, "Your ticket has been paid for. We are terribly sorry for your loss. God bless. — The West Side."
Debbie Riddle posted a picture of the bill on Facebook along with the following paragraph. It has been shared more than 9,000 times since it was posted on June 4. It reads,
We eat at West Side Cafe on Camp Bowie in Fort Worth quite a lot, and last month sometime we took our new baby, Glory. Well, we just went there this afternoon and our waitress Kayla remembered us and asked where our baby was. Sadly, we had to tell her baby Glory passed away and is with God now. She felt so horrible for asking but she was so sweet. When it was time for us to pay our bill, Kayla brought over our receipt. She didn't even want us to tip her because she said the company took care of her tip as well. We hear so much negativity on the news and that is why I [wanted] to share this story in hopes that Kayla and this restaurant will get some good recognition. Please share this with as many people as you can.
Lane responded to Riddle by posting her own note and the photo of her and the Riddles below on Facebook.
"I didn't want any recognition, I just simply wanted the satisfaction of being a helping hand in a time of deep sorrow for this family," she wrote. "What I didn't expect is how much of a blessing their family would be to me."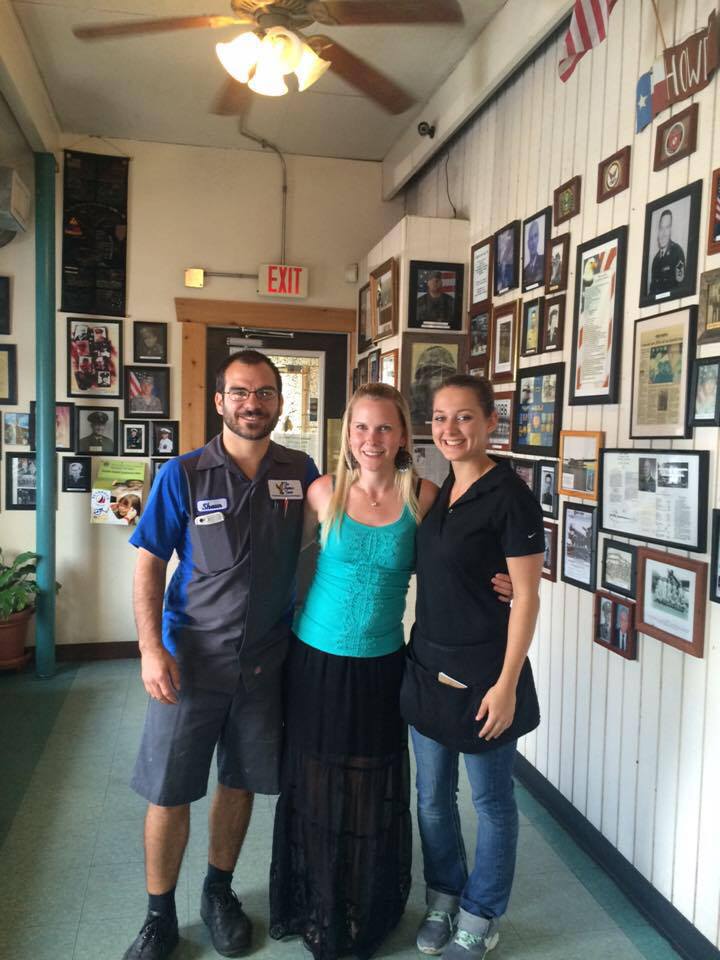 Hear more about the Riddles' story in the video below.
h/t Kveller.
Want to celebrate the human spirit? Like us on Facebook.
And sign up for what we hope will be your favorite thing to read at night.
Originally published: June 8, 2015