The True Heroes Who Don't Make It Into Museums or History Books
---
I spent Easter weekend in DC visiting my brother and hitting the museums. Mostly the air and space museums. I went to both. The one on the mall and the giant one out at Dulles. They have the Space Shuttle and the SR-71 Blackbird.
Seems to me that humans have been trying to defy gravity for a long time, but gravity always wins. You can't escape it.
I also took some time on Easter Sunday to visit Arlington National Cemetary. If you want to experience gravity, I suggest you take some time to walk the solemn grounds and come back to Earth a little.
I was visiting the internment site of my cousin, Christie Day. She was just as much a hero as all the people I learned about who tried to defy gravity. But she was the opposite of them. She accepted gravity. She stuck close to the ground and focused on the task at hand, raising an amazing son who has autism.
She was a real hero, but not one you will read about in a museum. She was just as brave, if not braver. She was the reason her son is an amazing young man now, who is his dad's best friend and who is smart as a whip. You see, Christie was his hero. She home-schooled him and personally and tirelessly made sure he was ready for the world even though she was dying from cancer. The gravity of all gravity.
She was barely 50 years old. She built a classroom for her son in her house and educated him perhaps better than any school could. She never stopped smiling and fighting the disease that would eventually win. She is one of the people who make Mom cry when remembered. You see, people like Christie and Mom have a special tie because of the gravity that has forced them to remain grounded for a greater purpose. I am sure they would love to spread their wings and fly for the stars, but they cannot.
They are tasked with a much greater but much unheralded purpose: They care for us. The special ones. They sacrifice their potential in the world that we herald in museums,  only to be the heroes in my world. They deserve to be laid to rest amongst those whose bravery is unchallenged. They are the true pioneers who brave new worlds for their children.
They make the future brighter, if only for their child. They defy gravity every day. Their museum is in our hearts.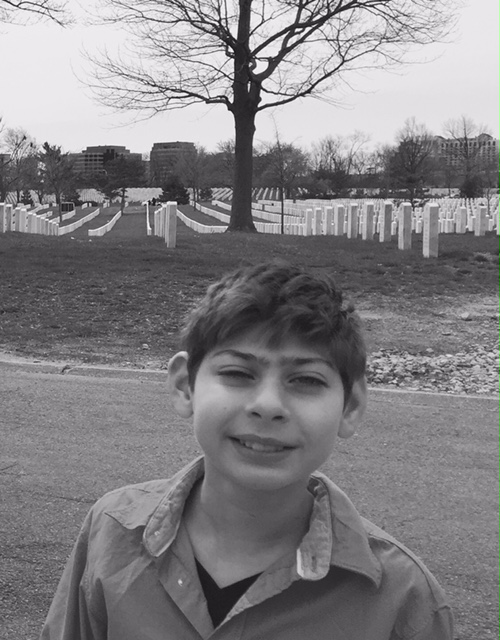 The Mighty is asking the following: What's a memory with a loved one that you didn't realize meant so much until they passed away? If you'd like to participate, please send a blog post to community@themighty.com. Please include a photo for the piece, a photo of yourself and 1-2 sentence bio.
Want to end the stigma around disability? Like us on Facebook.
And sign up for what we hope will be your favorite thing to read at night.
Originally published: April 6, 2015