10 Signs You're a Parent Who's in Hospitals Too Much
---
Over the past nine years, I've made many trips to our nearest children's hospital with my daughter, Jaycee. Between the surgeries, hospital admissions and specialty clinics, we've spent plenty of time in the hospital.
When many of your big life experiences revolve around the hospital, you realize you are different. These are what I consider to be the signs you're a parent who spends too much time in the hospital:
1. You can give strong recommendations about the hospital cafeteria food.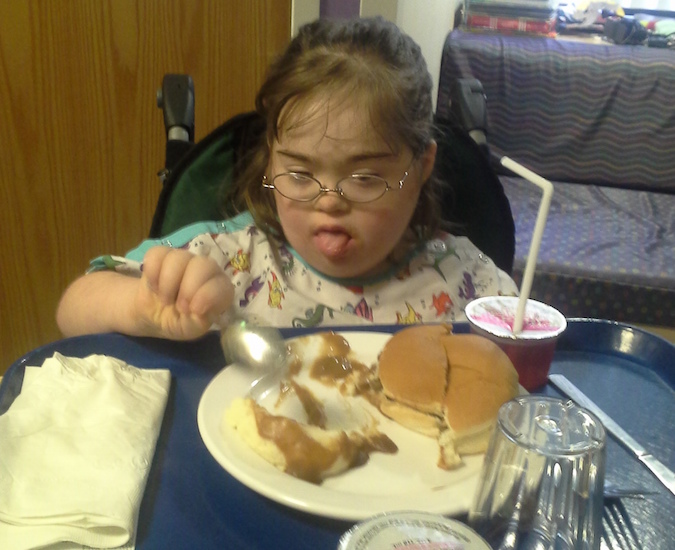 2. When you watch shows like "Grey's Anatomy," you recognize some of the terms, procedures, and diagnoses they use.
3. Many of your stories begin with, "I remember that one time we were in the hospital when…"
4. Various staff all over the hospital recognize you and your family.
5. The words emergency, hospital, rare complication or IV can make you break out into hives.
6. People ask you questions about the hospital and you know the answers to them. (When are visiting hours? Is there a place to do laundry here? Is parking free? Where's the parent's lounge?)
7. Stuffed animals and balloons only make you think of being in the hospital.
8. You can never vacation in the same city as the hospital because you have too many bad memories associated with that city.
9. When you tell your other child you're taking their sibling to the hospital for an appointment, they ask what day you'll be back.
10. You and your spouse argue over what health event or surgery happened what year.
Follow this journey on A Special Purposed Life.
The Mighty is asking the following: Create a list-style story of your choice in regards to disability, disease or illness. It can be lighthearted and funny or more serious — whatever inspires you. Be sure to include at least one intro paragraph for your list. If you'd like to participate, please send a blog post to community@themighty.com. Please include a photo for the piece, a photo of yourself and 1-2 sentence bio. Check out our Share Your Story page for more about our submission guidelines.
Originally published: August 7, 2015