This Company Turns Artwork by Kids With Special Needs Into Clothing
---
Melissa Vaughn-Dean understands firsthand how hard it can be when your son or daughter with special needs doesn't have a group to belong to or a way to feel recognized. Her son Griffin is on the autism spectrum. Because Griffin is homeschooled, he doesn't have a lot of the opportunities for community involvement.
"There is no honor roll to work toward," Vaughn-Dean wrote on her blog. "There are no school sports teams or other school club activities for him to devote his energy and gain some recognition."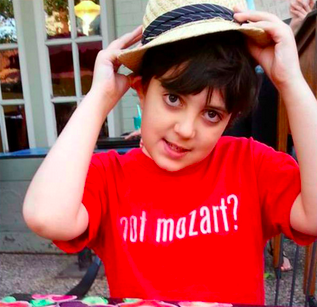 Turns out, Griffin was able to find community from a seemingly unlikely source — a clothing company. Paper Clouds Apparel works to showcase the artistic talents and creativity of children with special needs on T-shirts, tote bags, baseball caps and more. The clothing, which is soft and sensory-friendly, features artwork by children with special needs. Half of Paper Clouds' proceeds go toward a featured cause, and the company hires adults with special needs to fold and package all the clothing.
"[Our mission] is to make this world a better place for those with special needs," the Paper Clouds company description reads on Facebook.
Griffin's artwork, pictured below, is one of the company's recent design selections.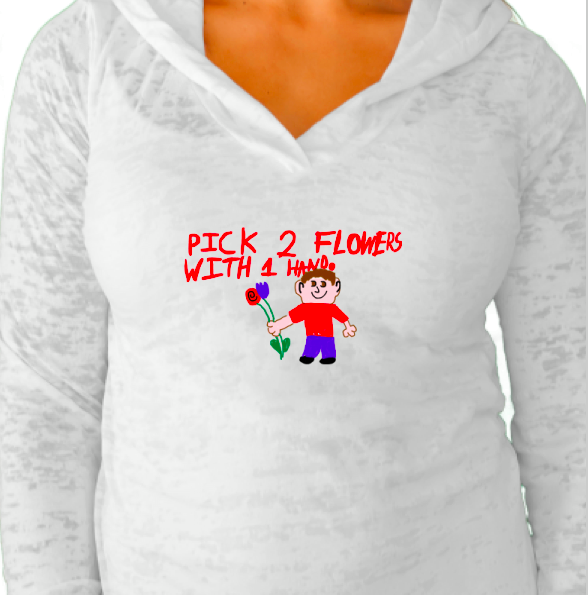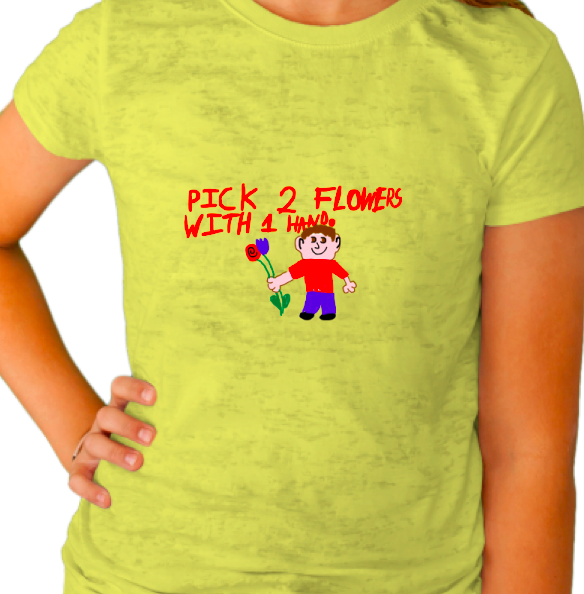 The phrase on the clothing, "Pick two flowers with one hand," is a new version of "Kill two birds with one stone," an expression Griffin dislikes because he loves animals and has difficulty with the concept of death, Vaughn-Dean wrote in a blog post about Griffin's experience with Paper Clouds.
For Vaughn-Dean, Paper Clouds featuring Griffin's art felt like her son was finally being acknowledged for who he is rather than what makes him different.
"This was his moment to shine. This was his moment to be accepted," she wrote. "This was our version of him making the team, getting a part in the school play and making the honor role all wrapped into one."
See more awesome designs featured on Paper Clouds Apparel in the photos below.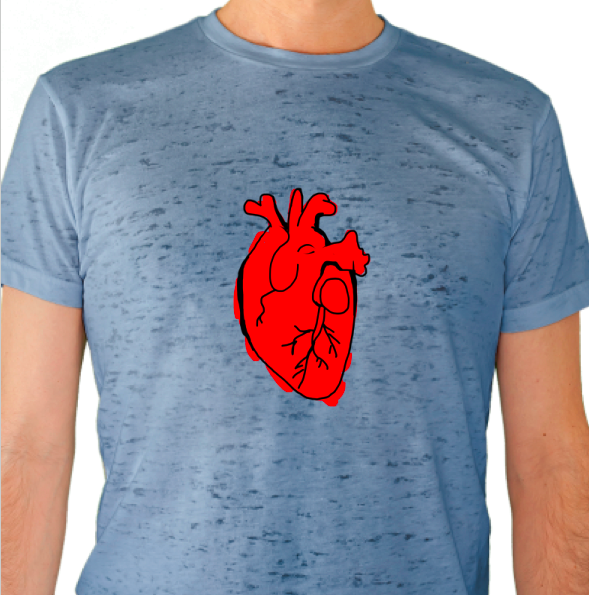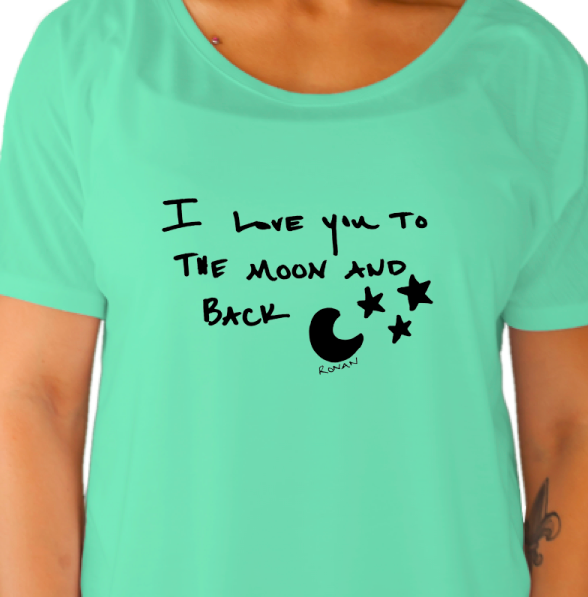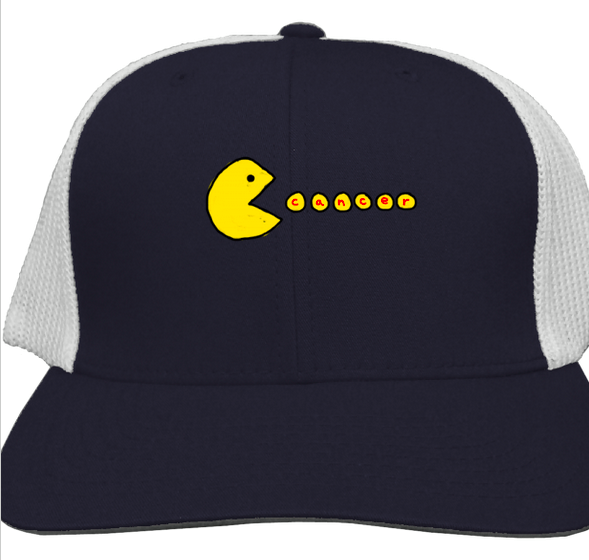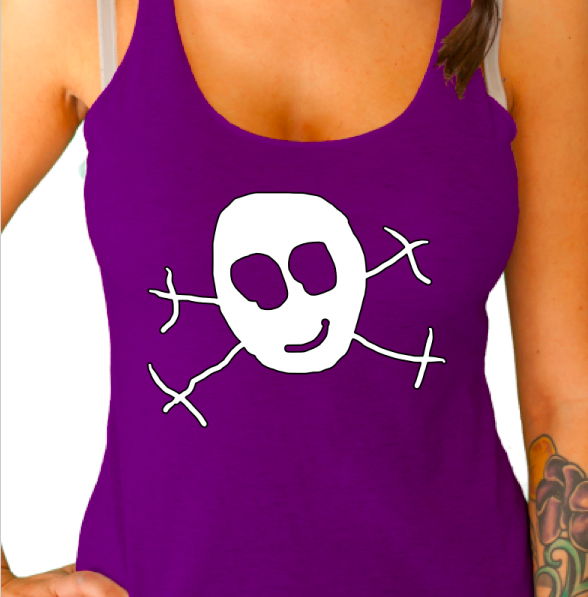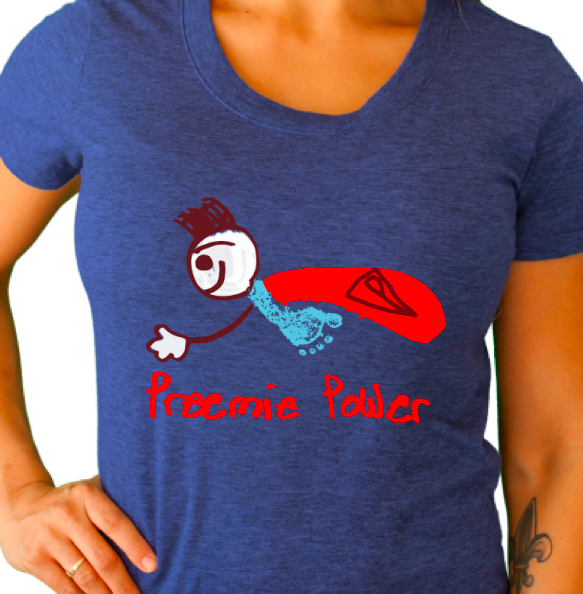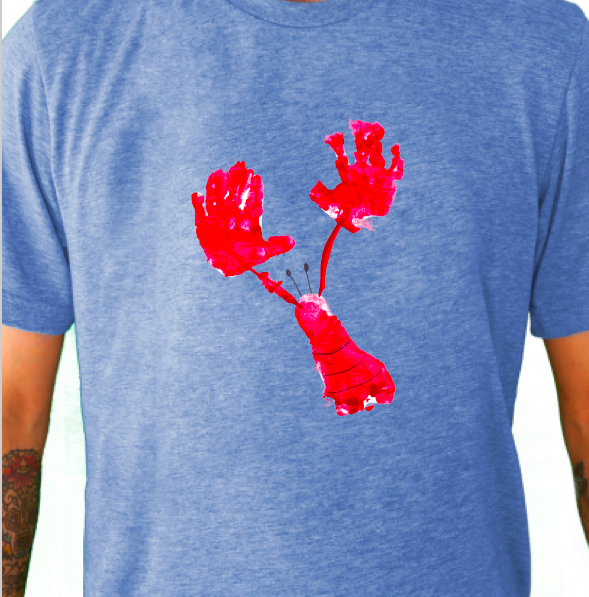 Read Vaughn-Dean's original blog post about Paper Clouds Apparel here. To learn more about paper Clouds Apparel, visit their website or Facebook page.
Originally published: August 6, 2015