To the People With Chronic Illness Who've Had Friends Leave
---
To those who have lost friends due to chronic illness,
There will be people in your life who you think are forever friends; those you dream about being in your wedding party, or the fun aunt your future children will tell all their secrets to. But some of those forever friends decide to leave your life without an explanation or a second guess. This has been an all too familiar feeling throughout my battle with chronic illness.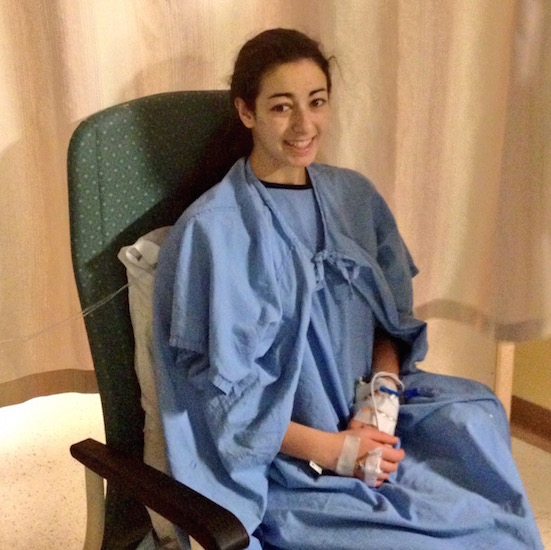 When a friend leaves, especially one you grew particularly close with, it can be a big blow to your self-confidence and overall happiness. I would often ask myself if I did something wrong. But I didn't do anything wrong; chronic illness was not my fault. Those friends left because my chronic illness was too much for them, and who could really blame them. I have cancelled plans on more than one occasion due to pain; I have turned sour when I struggled to cope with all my emotions, and who could forget the constant medical talk.
For some people, this was a scary reality they could not handle, and that is OK. I've learned that if people are not able to handle the true reality of my life with chronic illness, then those people will also miss out on the other amazing aspects of my never-dull life.
The good news is, when one friend leaves, an even more amazing friend can appear. I soon found myself surrounded by the most amazing group of friends who are more than I could have ever wished for. They save photos of my x-rays on their phones, they call after every doctor's appointment and they especially put up with my Snapchats of blood tests and funny appointment stories that could only seem to happen to me. These girls are hard to find, and trust me, I searched high and low for girls as amazing as them. And just as I have found my true forever friends, so will you.
Once you learn to accept yourself, chronic illness and all, I believe friends will be lining out the door, hoping to bask in the ray of positivity and strength that you now possess. They will be there for every good appointment and bad, ready to catch you when you fall and lift you back up when you're having your bi-weekly pity party. As you sit in your bedroom, hospital bed or waiting room, know that your forever friend is also out there somewhere, waiting to be your friend and share in the life of chronic illness.
Just be patient, be true to yourself and put yourself out there, and I believe you will meet someone who will show you that friendship means sticking by when you are at your lowest and celebrating every small victory in life.
Sincerely,
A chronic illness fighter with the most wonderful friends
The Mighty is asking the following: What's the hardest thing you deal with as someone with a chronic illness, and how do you face this? What advice and words of support would you offer someone facing the same thing? If you'd like to participate, please send a blog post to community@themighty.com. Please include a photo for the piece, a photo of yourself and 1-2 sentence bio. Check out our Submit a Story page for more about our submission guidelines.