To the Person Who Helped Me Withstand the Unimaginable
---
We met when I was healthy. You snuck me away from a party to light tennis balls on fire in the middle of some field we traipsed through. I still have the scars from the thorn bushes that caught my ankle as you carried me on your back toward the house. You never meant to leave scars, only memories, you said. I am not sure whether I met you by chance or if it was meant to be, but the instant you walked into my life, I felt my body exhale in relief. "Here is someone genuine. Here is someone who is good," it breathed.
A few weeks later, we got into a car wreck. "You should have died," said the officer as he looked at the car, slammed backwards against the guardrail. You were afraid, but you stood there like a lighthouse, holding me until I could breathe again and making jokes when the waves let up. You taught me how to be strong in the face of tragedy and fear.
Summer came and I helped you move to the city. You didn't fit in there and neither did I. But you stuck it out, studying day in and day out for the MCAT. Your determination and dedication inspired me more than you know. I can't tell you how happy it made me to sit in the library with you while you studied away. I learned more from you than just medical terminology and physics. You taught me to make sacrifices. You reminded me that I don't have to do what everyone else is doing.
As summer came to a close, we went to the fair. The pain came out of nowhere, and at the time I could have sworn I was dying. I passed out in your car as you drove me to the emergency room. I remember hearing the concern in your voice as the world faded to black. You waited there all night and helped me home. In the morning you made me call my mom even though I didn't want to. You taught me to stand by the people I love no matter what, to help others and to help myself.
When Christmas came you took me to Leavenworth to see the Christmas lights. I was very ill and tired then, but for a few hours I didn't feel like a sick person. You gave me a memory I will cherish forever. I never knew how to thank you. You built me shelves and bought me plants when I couldn't see through the devastation and loss my illness had left me to face. And when the treatment went wrong and I became someone I could no longer recognize, you were there when you could be and encouraged me to keep going when you couldn't. You got me through it.
Summer came again and I got better for a while, but I was not the same. I was bitter and I was unkind to you. I wanted you to understand something you couldn't. I wanted you to be there when you couldn't. I resented you for it. I want you to know how sorry I am, that I missed you on my birthday, and that even though I did everything I wanted to, it wasn't the same without you. In your absence, you taught me how to love you unconditionally.
When the leaves began to fall, I began to fade out of the life I had created in the summer heat. I was sick and this time it had a much quicker agenda. I lost my mobility, my job, my independence, my purpose and myself. I went from coaching gymnastics and hiking everywhere to being unable to function. Just getting out of bed became a huge feat and I relied on a cane. Doctors were unable to help. I felt lost. So I sent you a text.
You met me for coffee. To be honest, I was nervous. I felt guilty. You were there, though, and that was all I really needed. I was reminded of everything you had taught me the minute I saw your face. I started writing, reaching out, helping myself. I learned how to live with my illness instead of in spite of it. You don't know this, but you make me want to be more, do more, live more. Keep fighting.
Yesterday I sat beside you on the couch. You handed me a gift and after you made sure I knew you had wrapped it yourself, I unveiled a lightbulb that I could control with my phone. "The gift of light," you said. You then spoke about how it could offer light in the darkness, how shedding a new light on a situation can uncover new paths, and of course that it matched (and one-upped) the color-changing candles my parents had gotten me one year before. By the end of your speech, your voice caught in your throat and tears were streaming down my face. As you hugged me, I felt my body exhale in relief. "Here is someone genuine. Here is someone who is good."
You gave me the gift of light, but what you don't know is that you are the light. Written above are only a few examples of just how incredible of a person you really are. I don't know how to thank you in a way that encompasses just how much I appreciate the fact that you even exist, let alone that I got to meet you and that you are a part of my life. There are no words. So thank you for all that you have done and will do, but mostly thank you for being you.
Thank you for helping me withstand the unimaginable.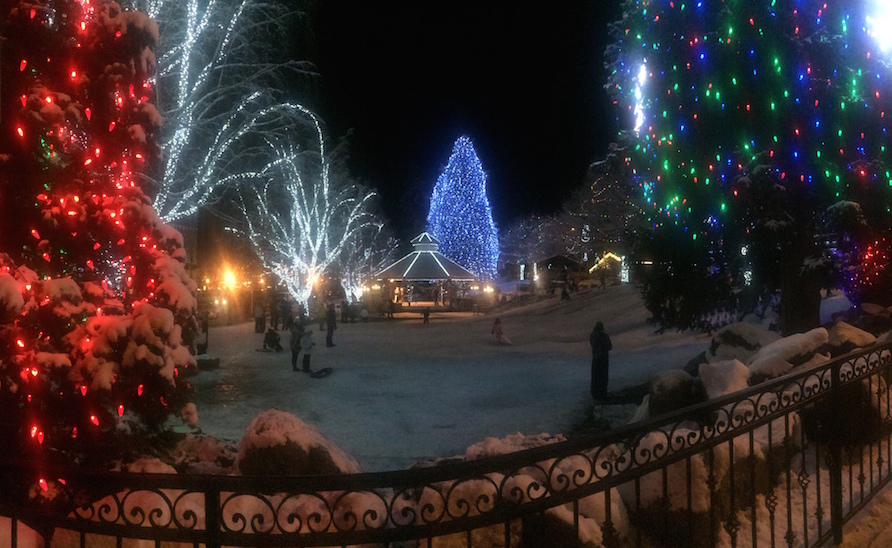 Follow this journey on The Cane Effect.
The Mighty is asking its readers the following: Write a thank you letter to someone you realize you don't thank enough. If you'd like to participate, please send a blog post to community@themighty.com. Please include a photo for the piece, a photo of yourself and 1-2 sentence bio. Check out our Share Your Story page for more about our submission guidelines.
Originally published: December 29, 2015