To the Special Needs Parent Who Doesn't Feel Strong Right Now
---
There has been a lot of discussion in the special needs community regarding offhanded comments made to special needs parents by others. Most of this conversation has focused on comments such as "You are so strong" or "I could never do what you do."
I can easily understand why these comments may make some uncomfortable. I, just like the next mom (or woman for that matter), am often looking for ways to put myself down or point out areas where I just don't feel like I'm measuring up. But being a strong mom for my child with special needs is not one of those areas.
Also, I don't just think I'm strong — I know I'm strong.
I know what I've witnessed — and what I've encountered — in my daughter's nearly seven years on this earth. If you have a medically fragile child or a child with special needs, I'm convinced that sentence is self-explanatory. I know I have felt fear that is blinding, heartbreak that is gut-wrenching, hopelessness that seems insurmountable and helplessness that seems debilitating. I have felt all of these things through every fiber of my being one minute and shut them off like a faucet the next when my child needed to see a brave face and hold a calm hand. This is just one small demonstration of the strength special needs parents' possess. 
But please don't interpret this to mean I've always felt strong.
There were countless points in our journey where I didn't feel strong at all but the exact opposite: weak, vulnerable and helpless. I certainly didn't feel strong when I was crying into my pillowcase in sadness, avoiding loved ones' phone calls in denial or watching my child undergo another invasive medical procedure in anger.
I believe strength entered the equation when I wiped my eyes, called my friends back days later and continued to hold my daughter's hand throughout the removal of her IV.   
Is it necessary that we always feel strong in order to be strong?
Please don't interpret this to mean I've always been aware of own my own strength.
There have certainly been instances where a courteous smile and "thanks" covered deep feelings of insecurity and failure; times when I myself would have been the one brushing off others' attempts to support me or build me up. 
When you watch your child suffer as a parent, you can be forced into visiting some dark places, which can be full of heavy emotions. When I was in the midst of that darkness, I felt anything but strong.    
But eventually, God willing, I came out of the dark place. The emotions weren't left behind but were carried (or dragged at times) alongside me. Special needs parents carry these heavy emotions every day, regardless of how visible it may or may not be. 
Is it necessary to always recognize our strengths in order to be strong?
Whether we realize it or not, I believe there are many points when we choose if we are going to allow our struggles to weigh us down, or if we are going to squeeze them into a backpack, strap it on and keep going. We can let our thoughts and actions continually be gripped by fear and sadness, or we can do our best to choose another way in those moments. 
I don't believe carrying heavy emotions is what defines weakness; I believe carrying on despite them is what defines strength. 
We can accept emotions and weaknesses are a part of us, but that they do not define us (in the same way we wouldn't want our child to be defined by them), and they certainly don't rob us of our strength. 
Perhaps the times others reference our strength, it should serve as a reminder to us that, quite possibly, we are. Could it be that these people are able to see something we aren't yet able to? Is it possible that even though we certainly aren't feeling like it in that moment, we could still consider ourselves strong?
I believe regardless of how often we feel weak and shattered, we can still define ourselves as strong by virtue of doing our best. 
Regardless of what we attribute it to — God (true in my case), our children or even having no other option — and regardless of how or why we keep going, it is still strength that enables us to do it. 
If you are a special needs parent or a parent of a child who deals with medical issues, you may be at a point in your journey where you are not feeling strong. But I see your strength. I see strength in the way you make it through the day and love your child. I see strength in the way you keep going.
My hope is you get to a point in your journey where you are able to own your strength, value it and give credit where credit is due. Until then I will give it for you.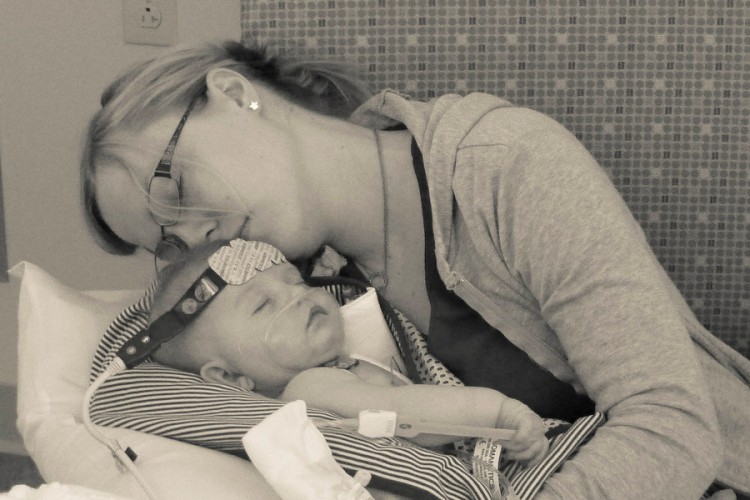 Follow this journey on Parents With Confidence.
The Mighty is asking the following: What's one thing people might not know about your experience with disability and/or disease, and what would you say to teach them? If you'd like to participate, please send a blog post to community@themighty.com. Please include a photo for the piece, a photo of yourself and 1-2 sentence bio. Check out our Submit a Story page for more about our submission guidelines.
Originally published: December 10, 2015