U.K. Researchers Think Memes Might Be Why Young People Have 'Poor' Health Habits
---
Researchers at Loughborough University (LU) in England are blaming a new trend for rising health issues among 13 to 16-year-olds in the U.K. — memes. In a letter sent to a British parliament committee investigating the impact of social media use on teenagers, LU academics outlined that teenagers who get their health information online may be at risk for misinformation because of the proliferation of memes on social media platforms like Twitter.
The letter's authors believe kids who get incorrect information when learning about health may develop health problems as they grow up.
"Internet memes are generally viewed as entertaining but they also represent a body of cultural practice that does not account for the specific needs and rights of teenagers," they wrote, adding:
If Internet memes carry political, corporate or other agendas without priorities tailored to the needs of 13-16-year-olds then they have the potential to do harm on a large scale. We need to know the types of health information/knowledge that teenagers are exposed to because social media is an increasingly central aspect of their daily lives and social interactions.
Through a preliminary study, researchers analyzed thousands of tweets that included the hashtags #meme, #fitnessaddict and #flexibledieting. Using an "established advanced sentiment analysis tool" dubbed EMOTIVE, they determined the emotion expressed in each Tweet based on its language. The #tea hashtag served as a control for their review. It is unclear whether they compared the number of memes posted under #fitnessaddict and #flexibledieting to the number of accurate messages or posts,  examined the intention of the meme or the meaning of other hashtags or content in the Tweets.
Just as soon as I'm done this burger! #abs #gym #fitness #workout #strength #training #legday #paleo #diet #iifym #flexibledieting #fit #wod #fitspo #meme #natural #fatloss #fat #progress #nutrition https://t.co/2kGi0EGTbm pic.twitter.com/yIAW9dXXeU

— Super Z (@SuperZFitness) February 21, 2018
Researchers found a general lack of emotion using their EMOTIVE data. The predominant emotion of those posting under meme-related hashtags was happiness. As a result, academics propose there could be "a potential 'hardening' of social media users' emotions towards memes," even when they contain mean or bad information. Researchers expressed concern that happiness toward inaccurate information or even memes that make fun of others in the health space may translate into the "real" world and lead to both poorer health outcomes and a lack of empathy for others.
The LU letter based its findings on research that one in three children in England are overweight or obese versus one-fifth of children in other European countries. The initial study referenced in their letter to parliament does not examine young people in other European countries who have lower rates of obesity. If teenagers with better health outcomes view the same memes as children in England, this could invalidate the project's hypothesis.
Researchers also did not speak directly with teenagers posting or viewing memes to learn whether they consider memes a source of information. In their letter, LU academics note they hope to conduct additional research to answer these and other questions about their initial hypothesis.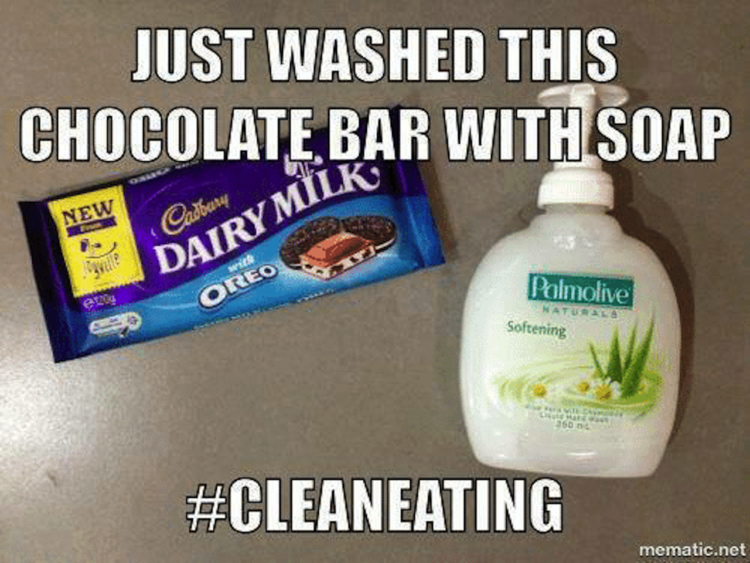 "In ridiculing body shape, diet and fitness there is a worry that we are also normalising obesity, poor diet and sedentary behaviour," LU researchers wrote. "If young people are buying into the same divisive ways of thinking, and are normalising potential damaging behaviour, then it is vital that we better understand the nature, transmission and impact of health knowledge and health messages contained in internet memes and shared on social media sites among 13-16 year olds."
Originally published: October 18, 2018