25 Things Everyone Needs to Understand About Special Olympics
---
Every two years, Special Olympics athletes from across the globe gather to compete at the Special Olympic World Games. This summer, from July 25 through August 2, more than 6,500 athletes from 165 countries will be in Los Angeles for the games, along with 350 staff, 30,000 volunteers and 4,000 team leaders. Despite these numbers, a lot of stereotypes and misconceptions exist around Special Olympics.
To clear this up, The Mighty and Special Olympics asked our Facebook communities: What's one thing you wish others understood about Special Olympics? We heard from more than 500 people, including athletes, volunteers, fans and family members.
Here are 25 things everyone needs to understand about Special Olympics.
1. "Special Olympics athletes are real athletes who train with real coaches." – Amanda Michelle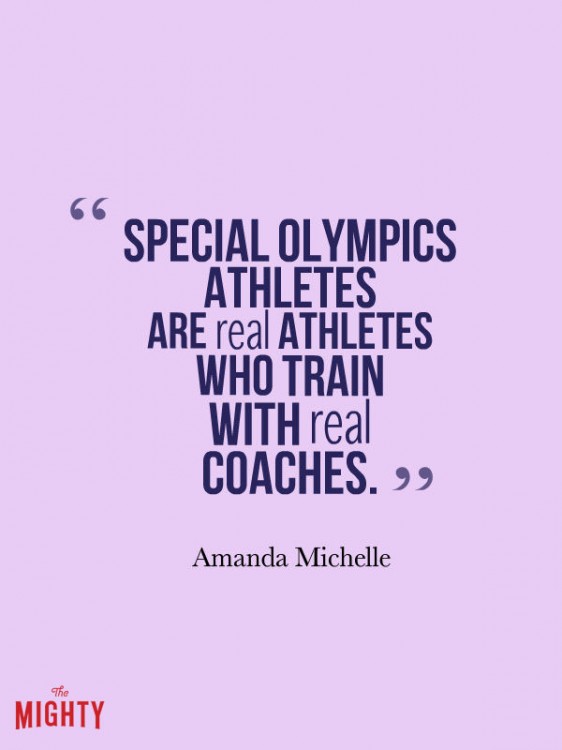 2. "We are more than our disabilities. We can [do] anything anyone else can. Special Olympics gives us the opportunity to be ourselves and make friends [who] we will have the rest of our lives. Special Olympics is one big family." – Melissa Ann Schopp, Special Olympics athlete
3. "Special Olympics is truly a legitimate sports league that combines heart, spirit, friendship and competition into [its] tournaments." – Daniel Montero, former Special Olympics athlete
4. "It's so much more than the athletics; it's an event that brings everyone together to celebrate the spirit and determination that drives every athlete." – Kate Hoffman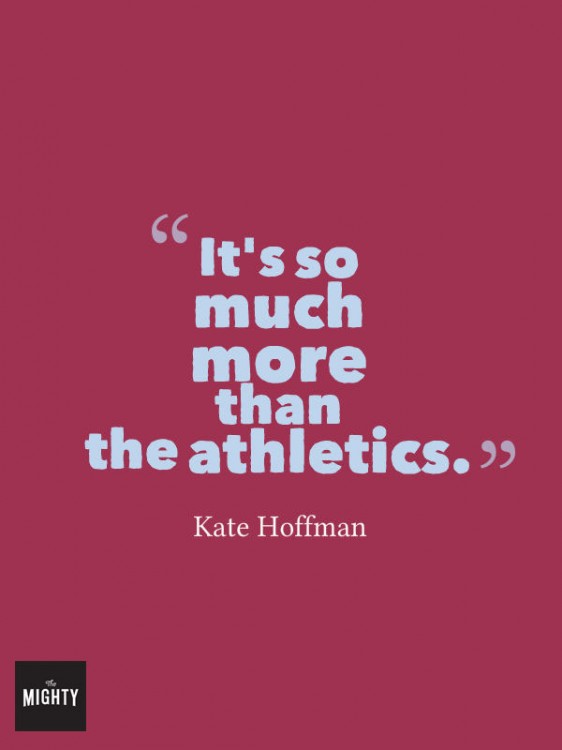 5. "Special Olympics is the true, genuine love of participating in a sport." – Mary Williams
6. "It's not about medals and league tables; it's about opportunity, self esteem and inclusion." – Caroline Playle
7. "Spirit is defined by perseverance, and Special Olympics is the embodiment of that." – Kevin M. McDermott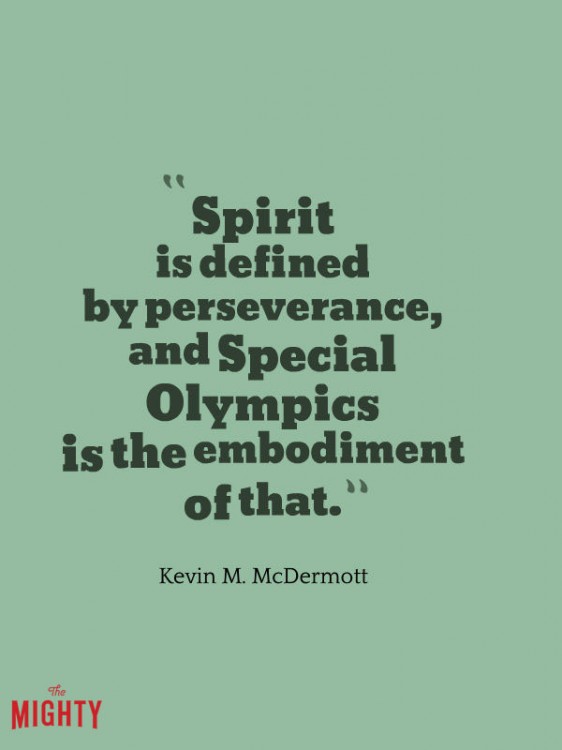 8. "Special Olympics provides not only an environment where athletes can learn sports and compete but also fosters a community for the athletes and their families. The relationships we've made through Special Olympics are profound." – Julie A. Kennedy Concepcion
9. "The coaches, volunteers, parents, siblings, etc., get as much out of the experience as the athletes do." – Heather Jones
10. "It's just as important as the Olympics." – Crissi Blower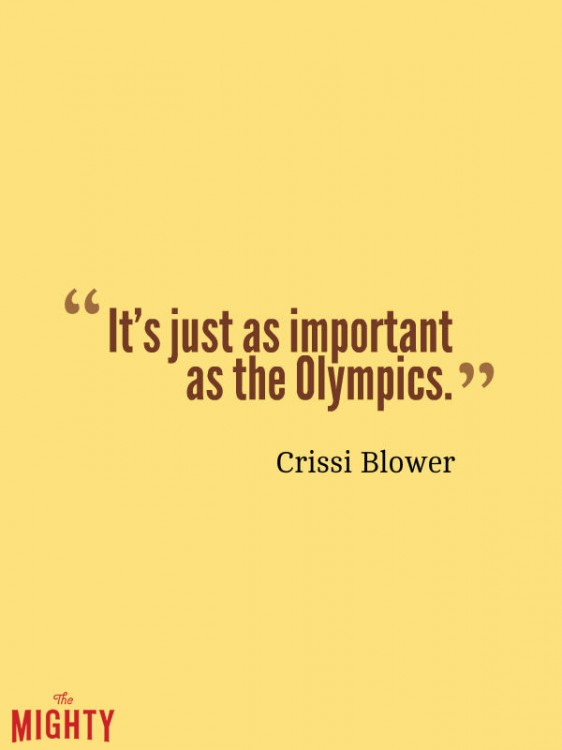 11. "Special Olympics training, competitions and events happen every day of the year, here in the USA and around the world." – Connie Grandmason
12. "We may face more obstacles and challenges than the average people out there, but we are just as capable as everyone else." – Melanie Heroux, Athlete Ambassador for Special Olympics Ottawa
13. "Special Olympians are people too. They have desires and feelings, as do people without disabilities." – Rusty Medrano
14. "Special Olympics is about love." – Robin Miller Smith, Special Olympics volunteer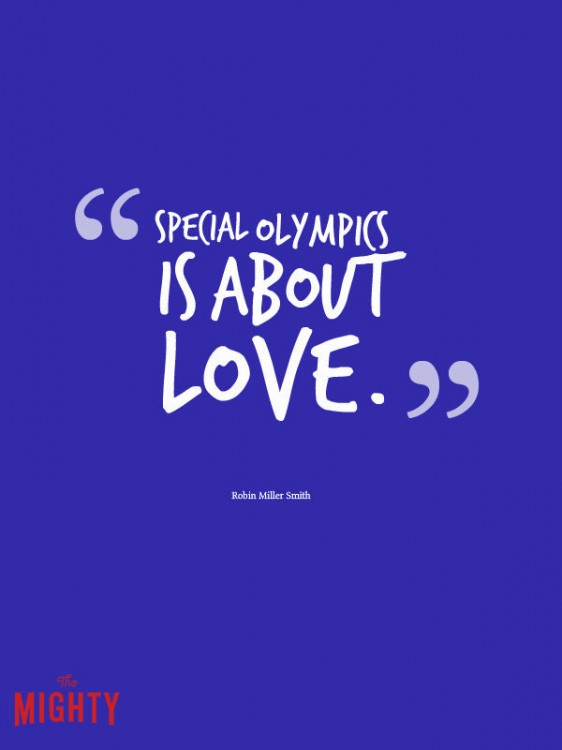 15. "Our athletes are just that – athletes. They train, practice, sweat, even bleed." – Kimberli Holm, Special Olympics coach
16. "Special Olympics isn't about 'special people' getting to play 'special sports.' It's about people being able to compete on a level playing field and compete their hearts out like all athletes feel the need to do." – Lin Rubright
17. "Those [who] participate in Special Olympics are athletes – true athletes who are dedicated to their sport as much as any other athlete." – Marci A. Ruderman
18. "We play by the same rules as everyone else." – Gayle Young Browning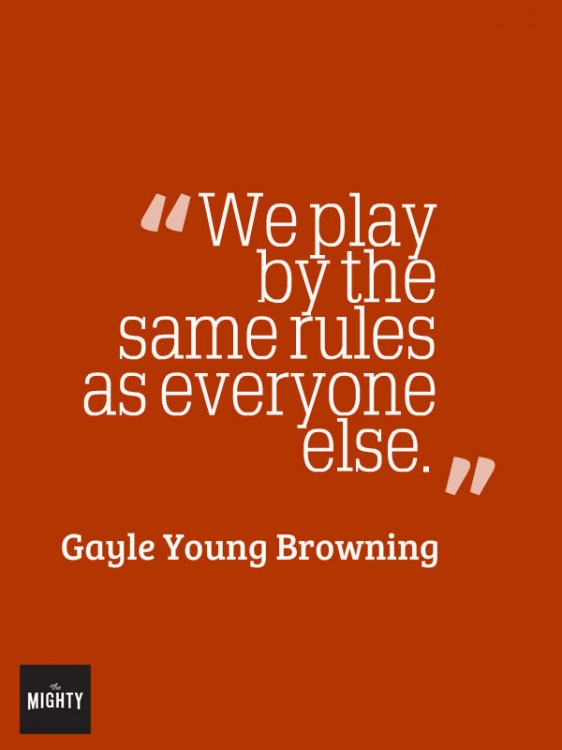 19. "Special Olympics can put a smile on anyone's face." – Amanda Williams
20. "Everyone is cheered for, whether they win or lose." – Melany Van Every
21. "[Special Olympic athletes] may have a disability, but that doesn't make them less of a person." – Aimee Lopez
22. "When others encourage, support and accept you, anything is possible!" – Mary Cancel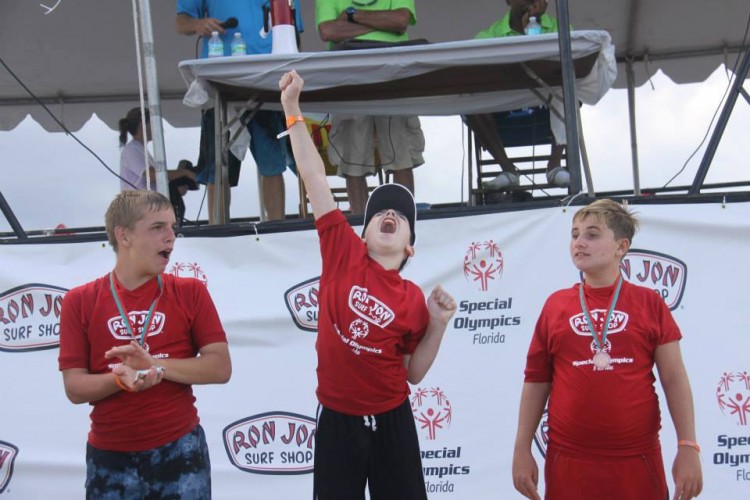 23. "Many of the participants have abilities that rival some of the best athletes out there, and Special Olympics is a way for them to be able to demonstrate those abilities." – Kris Koehler
24. "These athletes are as serious about their sport as any pro." – Chyrl Willis
25. "Special Olympics gives those [who] may feel that they live in a world where they don't fit in the opportunity to be in an environment where they are just like everybody else." – Vanessa Aguirre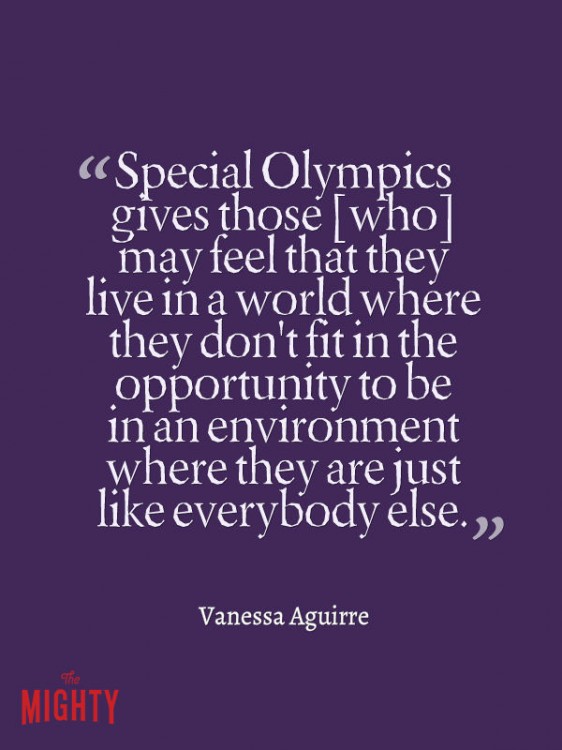 Related: 36 People Perfectly Explain Why Special Olympics Is So Important
Originally published: July 21, 2015