5 Things I'd Tell All New Micro Preemie Parents
---
Twenty-two months ago on a hurried and hectic October morning, my partner Arick and I had our first son, Avery. He just so happened to be a micro preemie, meaning he weighed just one pound at birth. That day, neither Arick nor I knew what to expect or how arduous this journey would be. Over the course of our 16-week stay in the neonatal intensive care unit (NICU), we'd often ponder the things we wished someone had told us. Even now, more than 18 months after our stay in the NICU, we sometimes find ourselves discussing our personal "guides" and what they would contain.
What would I have told myself on October 24th, 2013, to prepare for what was to come? Five things come to mind.
1. The roller coaster analogy is spot-on.
Despite weighing just one pound, Avery seemed to be doing well in the beginning. He was even on room oxygen for a day or two before his erroneously opened heart valve caused his lungs to fill with fluid. We'd watch him flatline the first time for this very reason. After the valve was surgically repaired, we relaxed again as he plateaued. Nothing bad was happening — until he stopped tolerating tube feedings. His miniscule tummy became distended and discolored. Again he would flatline, and the two of us would be pushed back into the corner before being forced out of the NICU completely. It was always one step forward, two steps back. In retrospect, that may have been the most difficult part. We would let our hearts accept these amazing strides he was making, and watching him fall backwards broke us. On these days, I ignored the calls and messages. I couldn't bring myself to say he wasn't doing as well today as he was yesterday.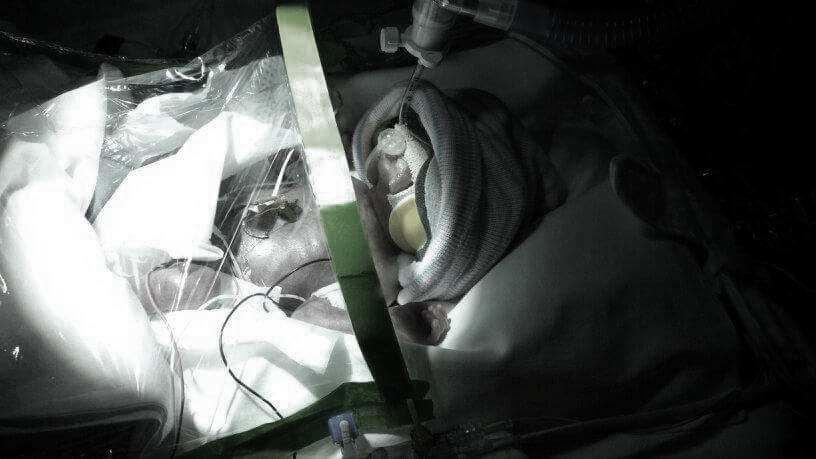 In time, the ride slowed. The dips and drop-offs were behind us and we came to a stop. That's when we jumped out and ran.
2. You may lose friendships.
The NICU is an isolating place. When your child is there, your world stops. Life becomes the trip there, the ride home and the precious moments spent visiting. Sure, time passes normally for everyone else because they aren't going through what you are. When you see people, conversations may be difficult to traverse. We felt too uneasy to relax and have a good time while our helpless child lay in an incubator fighting for his life. If you express this, the people in your life might not understand. Maybe they truly don't have time to come visit. Maybe the thought terrifies them, or perhaps they just don't know what to say to you anymore. It's all normal. True relationships will endure and come out stronger at the end. Don't let it cause you undue heartache.
We found a silver lining to the entire thing: new relationships, relationships with other micro preemie parents. Connections that, to this very day, bring me comfort and joy. The other friends? Their loss was ultimately our gain.
3. Your relationship might struggle.
In the beginning, when fear consumed us, Arick and I clung to each other like glue. The stress was tangible, and eventually, a wall constructed of that fear and sadness formed between us. We spent so much time together at Avery's side, tense and worried, that it began to adversely affect our relationship. When I'd want to cry and talk, he'd want to remain stoic and occupy his mind with something else. We each had our own ways of dealing. The stress put fractures in our relationship where before there were none.
Then came *those* days. The days where we held hands and prayed for improvement and the days we shared those knowing smiles because of improvements. Those days brought us back together. Now, we're stronger than I could ever have imagined us if we hadn't had this experience. Together, we watched something tragic and beautiful. I'll never share that with anyone else. I wouldn't want to.
4. It doesn't end at the NICU.
Micro preemies are at great risk of further medical problems. For us, this involved oxygen and a monitor at home. Terrifying reflux, retinopathy of prematurity, inguinal hernias and failure to thrive. Now, we live with daily reminders that our son was born extremely prematurely. Avery was diagnosed with cerebral palsy. That means braces and AFOs, Botox and nonstop physical therapy. The diagnosis of a brain malformation. He sees five specialists and four therapists.
Unfortunately, we didn't get the privilege of walking out of the NICU with a perfectly healthy child. How I wish we had. If you fall into the category of parents whose baby will not have future obstacles — and I pray that you do — know how blessed you are.
5. It was all worth it.
Those 111 days, sleepless nights and weeks of being broke from paying for things insurance wouldn't cover — it's all worth it. You're experiencing something truly miraculous. This is a journey you never asked for, but it's one that will forever change you. Avery didn't leave the NICU unscathed, and neither did we. We're stronger, closer and so much more resilient. Life isn't easy now. Our son's struggles bear a heavy burden. Avery's almost 2 now. He hasn't taken a step, but he crawls expertly with one side of his body. He's got fight in him that only a former one-pounder can have. I hope your son or daughter does, too.
More than anything, though, I hope you can look back as I am right now and realize that you made it. You didn't think you would but you did. You're amazing. You're strong. We're micro preemie parents, and we're pretty awesome.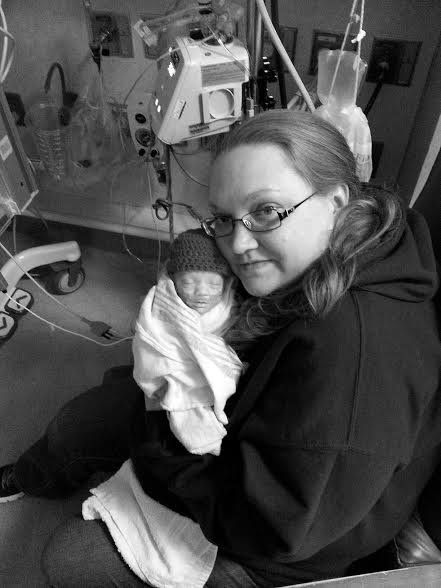 The Mighty is asking its readers the following: If you could go back to the day you (or a loved one) got a diagnosis, what would you tell yourself? If you'd like to participate, please send a blog post to community@themighty.com.
Originally published: September 1, 2015