What It's Like to Know I Shouldn't Be Alive
---
"Before my accident"… "since my accident." I find myself saying these words all the time. Though I'd rather not continue to look at my life that way, the truth is that the "accident" has so profoundly changed me and the way I look at the world that I can't not see it as a sort of rebirth. The following is an essay I recently wrote for a scholarship application about challenges I've had and what I learned from them. I think it is fitting for the third anniversary since my accident.
It is no surprise that the biggest challenge in my life has been my accident and becoming paraplegic. I have always been an active person and lover of the outdoors. In June of 2011, I was finishing up my physical therapy school applications and traveling to Colorado to enjoy my last summer of freedom before graduate school.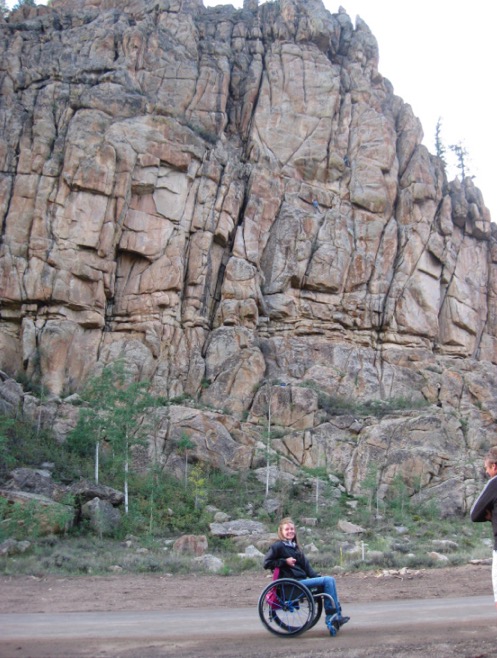 On my second day there, I fell almost 300 feet in a tragic rock climbing accident.
I broke my ankles, femur, pelvis, and back in two places, leaving me paralyzed at T6. I had 6 surgeries and spent three and a half months in the hospital.
My surgeon said that this had been a record-breaking fall and I had survived the unsurvivable.
This knowledge helped me to remain largely positive after the accident. While still in the hospital, I was researching "extreme wheelchair sports." Knowing I shouldn't be alive, I have tremendous gratitude for what I see as an extension of my life.
From the moment I woke up in the hospital, everything was new and to be savored, like the bites of non-hospital food and the sun on my face. I have learned that even in moments when you are overwhelmed or unhappy, you can focus on these little things and feel gratitude for the miracle of being alive.
Even with this positivity, it has been a difficult transition, especially getting out of the hospital and back to normal life. Reality sets in that your life is forever changed, and you think that maybe some of the things you dreamed of will never happen. However, I have learned to challenge thoughts of "I can't" and try anyway.
For example, six months after my accident I started sit skiing. It took at least 40 lessons over two winters to learn to be an independent monoskier. This is longer than I have tried and failed at anything! Before my accident, I would have just given up. But I knew the freedom of getting out of my chair and flying through nature again on a sit-ski was something my soul needed, and I continued. This past winter, I enjoyed an entire ski season of independent monoskiing, and it was the adventure and the therapy I knew it would be.
Before my accident, I had been plagued with concerns about my weight and appearance. It took being broken to realize how perfectly healthy and beautiful I had been! However, I could easily continue to feel shame about my new body. I constantly try to extend this awakened knowledge to my present body, knowing that I am perfect and beautiful even as I am. Getting down on yourself is a waste of precious energy.
After my accident, I decided to continue to pursue my dream of becoming a physical therapist. After all, I thought that the hardest part of my life was behind me and I had so much insight to offer to rehabilitating patients. I applied to two schools in places that I could see myself living. When I got interviews at both, I was so happy that the schools could also see what a unique asset I would be! But I got rejected from both, one of them stating that it was due to my disability and inability to do essential functions of the job.
I was distraught. Could it be that this accident had taken away from me my dream of becoming a physical therapist, a goal I had been working toward for years? I decided that physical therapy was indeed my dream and that I would not be defeated. The following year, I applied to 12 schools all over the country. I interviewed in New York, California and Colorado. One by one the rejections came back, again. What was going to become of me?
Then one evening, I received a call from the personal number of the director of the PT program at the University of Puget Sound. "We will never accept you into our PT program because of your disability," she said. But I sensed hope in her voice, an opportunity. "We would be willing to transfer your application over to the Occupational Therapy program, who sees no limitations for you." I suddenly saw myself in a career that recognized me as an asset, where I could apply my skills, knowledge, and experience in unlimited ways. Finally, I was accepted into the Occupational Therapy program at the University of Puget Sound!
I think one of the hardest challenges in life is knowing when to fight for what you want, and when to relax and go with the flow of where life is taking you. This is a lesson I have had to learn through the process of being injured and its repercussions.
Living in a wheelchair in Bend, Oregon and going to occupational therapy school is something I never saw for myself. However, I truly believe that my life is becoming better and better all the time, and I am happy! Without this experience, I would have never been introduced to the incredible world of adaptive sports and all of the amazing people that inhabit it, athletes and able-bodied assistants alike.
I would have never known how kind other people can be or strong I am. I am putting my trust in life to challenge me, help me grow and reward me with awesome experiences, because that is what I have known so far.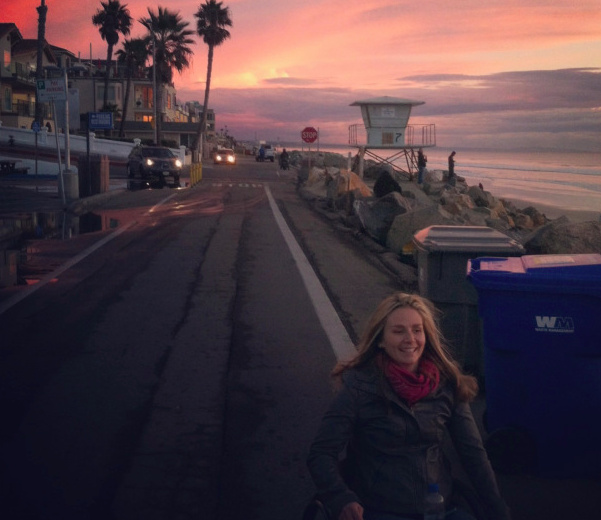 This post originally appeared on Danielle Lancelot Watson's blog.
The Mighty is asking its readers the following: Describe the moment someone changed the way you think about disability and/or disease. If you'd like to participate, please send a blog post to community@themighty.com. Please include a photo for the piece, a photo of yourself and 1-2 sentence bio.
Want to end the stigma around disability? Like us on Facebook.
And sign up for what we hope will be your favorite thing to read at night.
Originally published: April 11, 2015