10 Things You'll Never Hear Parents Say at an IEP Meeting
---
I am a wife, a mom to two amazing boys and a teacher to 25 rambunctious first graders. My experience with special education is not only in the classroom, but with one of my sons, who was diagnosed at birth with global developmental delays and Russell-Silver syndrome. Our journey through the maze of special education, and the highs and lows of parenting a child with special needs, has been a wild adventure.
These are the 10 things I think you'll never hear a parent say during an IEP meeting.
1. Oh yes, I would love another copy of my parental rights. It reads like a novel.
2. Bring. It. On.
3. No thank you, we have enough services for our child. You are too generous.
4. Those test scores are so easy to read and understand. The print should be smaller though.
5. I would like to hear the procedural safeguards again, please. Every detail.
6. Acronyms? I love acronyms!
7. Can we all high-five and hug it out now?
8. I'll have a white wine, please.
9. This is my favorite day of the year!
10. Can I have my prize from the prize box now? I was very good.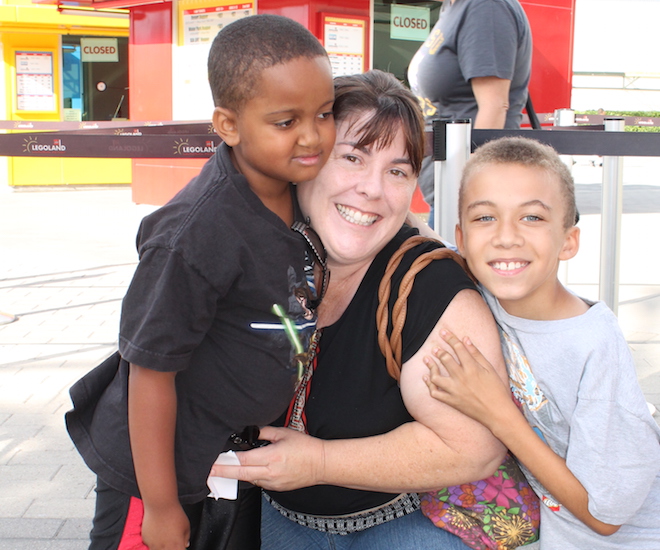 The Mighty is asking the following: Create a list-style story of your choice in regards to disability, disease or illness. It can be lighthearted and funny or more serious — whatever inspires you. Be sure to include at least one intro paragraph for your list. If you'd like to participate, please send a blog post to community@themighty.com. Please include a photo for the piece, a photo of yourself and 1-2 sentence bio. Check out our Share Your Story page for more about our submission guidelines.
Originally published: August 12, 2015