What You Can Tell From the Contents of Our Hospital Bag
---
It's been said you can tell a lot about a person from the contents of their bag. I wonder what people would think of ours.
It may seem strange I'm writing about a bag. After all, it's nothing more than pieces of material that carry things from point A to B. But when people pass on the street with their bags, I often wonder what stories their contents would tell. One of many lands travelled? A busy corporate life? Perhaps a busy mother with what I call the "Mary Poppins bag," the kind that can squeeze in practically anything, bursting with mother's love and the odd snotty tissue.
I wonder what people must think of the shabby bag never far from my side. I suppose the section of frayed material hidden underneath could be perceived as a worn-out, well-loved bag. Worn-out, sure. But well loved? I think not.
You might notice the faded patches and assume this well-travelled bag has been on many a sunny holiday adventure. The truth is, I don't know if it's ever been out in the sun.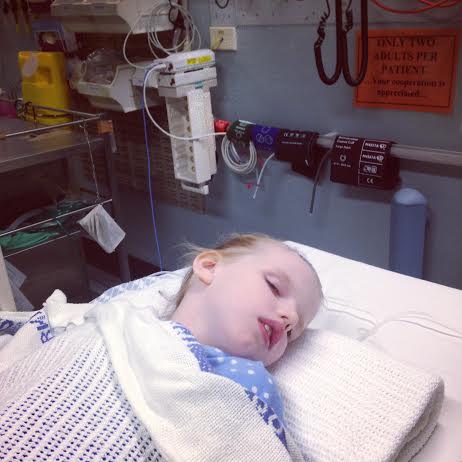 The scuff marks scattered over the worn material are from the many times it was thrown to the floor in the doorway — the doorway in the emergency department while I'm screaming for help, trying not to drop my child as she thrashes in my arms mid-seizure.
This same bag has been thrown down at the foot of the bed in the neurology ward almost weekly for the past six years.
It was carried at 3 a.m. by a nurse while this heartbroken Momma insisted on carrying my child, helping myself to equipment, placing oxygen over Bella's face. If something worse happens to Bella, if she doesn't make it, I want my face, her Momma's face, to be the last one she sees.
I have a love-hate relationship with this tattered looking bag. It has held a lot for our family over the years.
This is the hospital bag that came home with our precious newborn. I remember after unpacking it finding a little surprise that made me smile — her tiny hospital ID bracelets. If I find them in the bag these days, my stomach twists in knots. It's now a reminder of the latest emergency.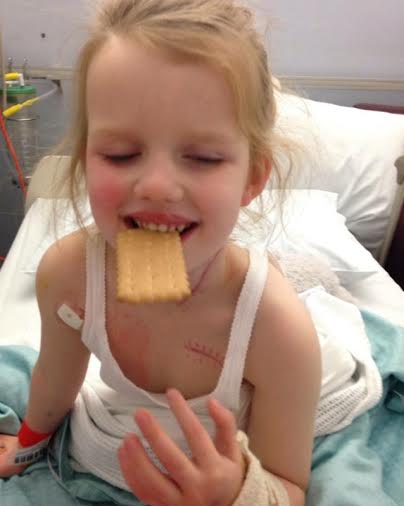 The contents of the bag are not filled with toys, as Bella cannot yet play. Instead, it's filled with diapers and medical supplies. It's been with us every step of the way on this unexpected journey, one I fear is far from over. It's quite literally comprised of blood, sweat, tears, some dribble and quite possibly some snot.
This is the bag I threw out of frustration when my child was seriously ill and nobody would listen. It's the same bag I cradled months later when my girl was rushed into surgery. The bag I held on tightly, waiting anxiously for hours, desperate to hear some news. Any news at all. This bag is the makeshift pillow where I rest my head and spill my tears the many times we were stuck in the emergency room. This silly thing has now become an essential part of our journey.
Much like the loose stitching on this bag, many times our family has almost fallen apart. At times we've been forced to carry more than we're built to handle. Little pieces of us have been torn away, lost here and there, throughout each hospital visit.
We all, including our bag, have our place in these well versed and all too regular emergencies.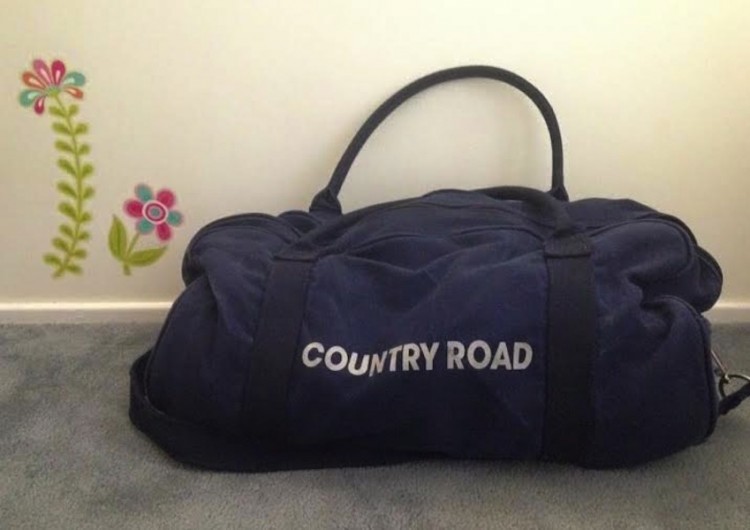 Originally published: July 8, 2015