When Doctors Predicted My Sister May Be a 'Vegetable' Her Entire Life
---
I remember feeling shocked when my mom first told me the doctors had initially predicted my sister, Anna, may be a "vegetable" her entire life.
That's not her at all.
Anna was born 24 years ago with an underdeveloped brain due to unknown causes after a seemingly normal pregnancy. Doctors were unable to determine a diagnosis, yet they somehow were able to estimate that Anna may never crawl, walk or communicate.
Anna learned how to walk at the same time I was learning how to walk. She went through a lot of physical therapy and had to wear leg braces, but today she can stand up and walk completely on her own. She can't talk, but she undoubtedly understands speech and has her own way of communicating with us. The doctors' beliefs held no truth. She's completely shattered their expectations.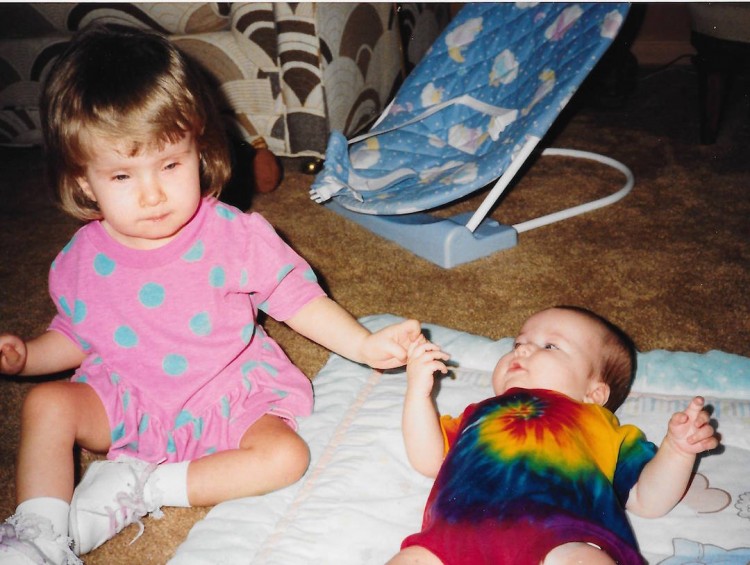 Anna is a constant reminder that we have no idea what our limits are. I'm a firm believer that the perception of our limitations is our greatest obstacle. Anna was not aware of the doctor's predictions. To her, anything was possible.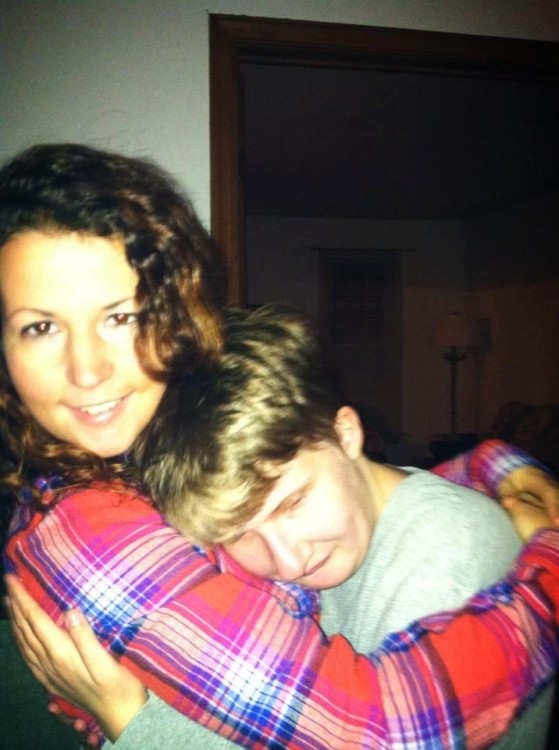 Anna is living proof that ability is not predetermined and that we shouldn't place too much importance on it. Anna is perfect, but she would still be perfect if she'd never learned to crawl, walk or communicate. My worth does not depend on where I fall on a spectrum of ability defined by society. This fact is so easy to forget in a culture that so highly values how many zeroes are behind the dollar sign of your salary.
Anna may never function independently or have a job. And I'm going to be honest, having a sibling with special needs can be incredibly challenging at times. But her contributions to this world are in no way less valuable than anyone else's. Growing up with her was the single most defining experience of my life, and she has helped to shape the woman I've become. More important, she's brought my family more love than we could have asked for.
There's a good chance at one point in your life, you'll lose your capacity to do something that once "defined" you as a person. You may become sick and have to rely on the support of others. Not one person on this planet can make it through this world in complete isolation. As much as I hate using clichés, the love you surround yourself with is the only thing that really matters. If you have a hard time wrapping your head around this truth, come over to my house and watch the sparkle of pure joy in my sister's eyes when my dad takes her for walk.
The Mighty wants to read more stories about siblings, whether it's your favorite memory or a tough moment that taught you something. If you'd like to participate, please send a blog post to community@themighty.com. Please include a photo for the piece, a photo of yourself and 1-2 sentence bio.
Want to end the stigma around disability? Like us on Facebook.
And sign up for what we hope will be your favorite thing to read at night.
Originally published: April 6, 2015