When I Realized I'll Be the Sole Care Provider for My Brothers Someday
---
This weekend, I got the opportunity to speak at the Ohio Sibs Convention—an organization that supports both individuals with disabilities and their siblings. I came to an odd conclusion. I will without doubt, be the sole care provider for my brothers and possibly my sister one day. I had thought about it before. It would just be like old times, spending every moment with my best friends. But this time it really hit me.
I'm guessing it's a similar feeling to that of a forced marriage, only with the opposite perks. A prince marries his princess, and they spend their lives in continued luxury, forcing themselves to build a relationship in order to maintain the esteemed family bloodline. They have everything they need, but do they truly love each other?
Then I look at things from my side. I automatically have more mouths to feed, I might be giving up future expeditions with my potential spouse, or what if I don't even find a spouse because I'm seen as the intimidating packaged deal? After considering that, there is one thing I know I will always have: unconditional love from my biggest companions. We might lose some societal advantages, but we know how to survive together.
Both sides come across as selfish. If the prince or princess does not love the other, then they are not pitied. Why should they be? Everything is handed to them from birth. Even a luxurious wedding. Or me, expressing the hard truths of raising my adult siblings. From society's standpoint, it's wrong to consider my own future solely, and complain about a family obligation.
The prince and princess are born to fill very expensive, uncomfortable shoes. I was born to fill the middle class supportive shoes while aiding in the tying, strapping and zipping of the shoes of my siblings.
Which has more worth, luxury or love?
I am making a vow that I will be the future provider for my brothers. I will not do it because it's the right thing to do. I will do it because I want to. I don't need to taste wealth or fame to know that the relationship with my brothers is worth so much more. And I need my siblings as much as they need me.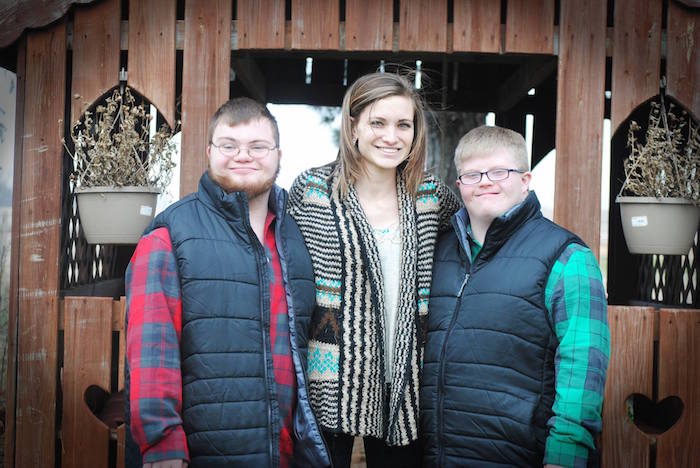 A longer version of this post originally appeared on Journey Through a Special World.
The Mighty is asking the following: Can you describe the moment someone changed the way you think about a disability or disease? If you'd like to participate, please send a blog post to community@themighty.com. Please include a photo for the piece, a photo of yourself and 1-2 sentence bio.
Want to end the stigma around disability? Like us on Facebook.
And sign up for what we hope will be your favorite thing to read at night.
Originally published: April 17, 2015