When My Service Dog Realized I Was Crying
---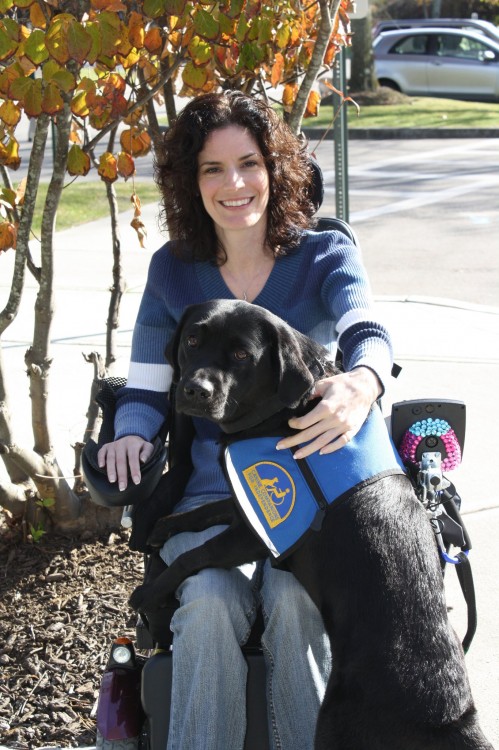 One of my favorite stories happened just this past winter during one of our horrible snowstorms. I'm sure you all remember those as well as I do! Anybody else looking forward to spring?
The snowstorm was just hitting us; it was starting to come down pretty hard. I wanted to take my service dog, Carmel, out before it would become impossible. I have a pooper scooper system, and I was trying to clean up after her when the stick spun and everything fell out. I'm a patient person, so I tried once more, and it happened again. Now I was getting frustrated. Carmel isn't used to the snow; she was born in California. So I decided to bring her inside and have one of my aides hold the leash so I could go try again.
I rolled back outside; at this point, the snow was really coming down. I went where I'd left everything and realized the pooper scooper stick was now on the ground, and I couldn't reach it. I had to go back inside, get the dog and roll back out. Carmel handed me the stick, I picked everything up, and you know what happened? The stick fell again. I was officially angry, wet and aggravated. My chair was getting wet, Carmel was getting wet, and I still couldn't pick up after her. I began to do what anyone else would do — I cried. Bawled, actually.
I use a mask in the winter fro my asthma, and Carmel can't stand it. I've worked with her on it, and she's gotten better, but every time I put it on you can tell she gets uncomfortable; she doesn't quite understand why my face "changes."
So at this point, I had this mask on and I was crying hysterically and the snow was making everything a mess. Miserable. Suddenly, I felt something on my face. It was Carmel, upon my wheelchair. She was pawing at my face, even though that mask was on. She was trying to get me to stop crying. I started to cry more… and laugh. At the same time!
Service dogs help change peoples lives. I've had Carmel for four years now. Not only does she know and complete more than 50 different commands (like picking up dropped items and opening doors), she's also a great emotional support. She makes me laugh and keeps me "on my toes" every day. She's a joy in my life and I also met my husband, Frank, through Canine Companions for Independence. His service dog, Bastien, is a wonderful helper as well.
An added bonus is this: when I'm out in public, people don't see my power chair anymore; they see my gorgeous labrador by my side.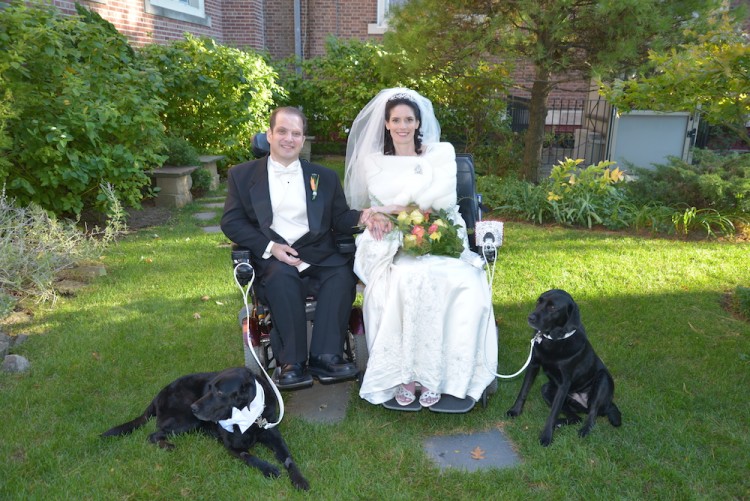 Want to end the stigma around disability? Like us on Facebook.
And sign up for what we hope will be your favorite thing to read at night.
Originally published: April 2, 2015