Why I Call Myself a 'Special Needs Parent'
---
I am a special needs parent.
I know people don't like that term. I know the politically correct phrase is "I am a parent of a child with special needs."
But I'm not a typical parent. I have special needs myself due to the amount of special needs my children have.
I'm not ever going to be able to meet you for a coffee because you're passing near where we live. That, my dear friend, isn't something I can do without at least a week's notice.
I need notice. Lots of notice.
I'm not going to meet you and your children in a playground because it happens to be five minutes away from my home.
We can't do crowded.
I'm certainly unable to attend your child's christening, birthday party and communion with all my children. That just isn't possible. It doesn't help when I'm asked repeatedly why I don't have all of my boys with me. This doesn't make me want to attend these very important events in your life. Trust me, I carry enough guilt with everyone sitting in the church wondering where my son, Ethan, is.
Asking me to come to your house with the boys for a visit won't happen unless I've got my husband, David, with me or my super super gal pal, A. And if we do go, don't cook and clean. We'll be gone after one cup of tea, assuming you've locked your doors. Otherwise, we'll be gone sooner.
You're more than welcome to come to my place. Believe me, that's easier for everyone, especially you.
I can't do beaches, hikes, parks, play centers, zoos and circuses anywhere near peak time, peak season or peak anything, really.
Doctors visits are a must and I can barely do them!
What I can do is early (very early) morning visits, off-season visits, cloudy wet day visits to the parks, beaches and zoos. Never fairs or circuses. Ever.
Typical parents might not have these issues.
I'm not referring to my child when I say I am a special needs parent — I'm referring to myself.
I am a special needs parent. In order for my whole family to go anywhere together, there must be a plan. Circumstances must be right. We have to pre-visit before we visit. There are an awful lot of "extra" or "special" requirements that parents of children with special needs must do before we can even think about going.
I am a special needs parent.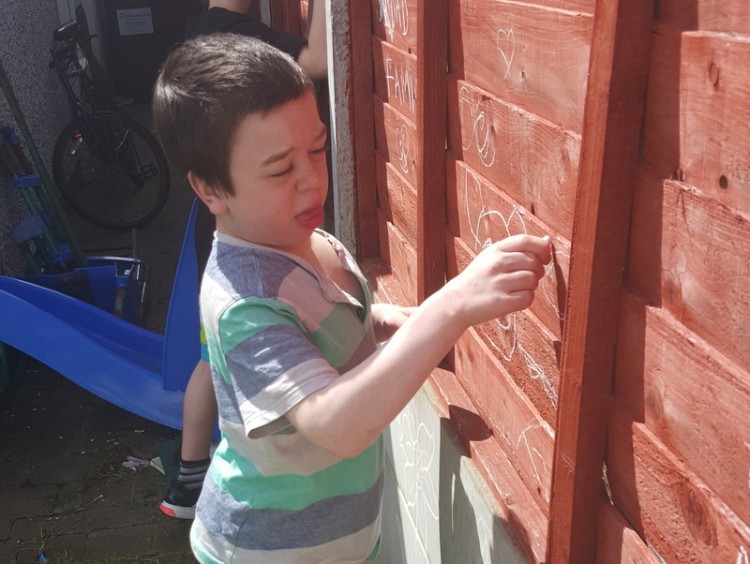 Follow this journey on geraldinerenton.com.
The Mighty is asking the following: Share with us the moment you stood up for yourself or your child in regards to disability or disease, or a moment you wish you had? If you'd like to participate, please send a blog post to community@themighty.com. Please include a photo for the piece, a photo of yourself and 1-2 sentence bio. Check out our "Share Your Story" page for more about our submission guidelines.
Want to end the stigma around disability? Like us on Facebook.
And sign up for what we hope will be your favorite thing to read at night.
Originally published: July 7, 2015