Why I Choose to Call Myself a Cripple
---
I'm a cripple.
Yes, I said it. I'm not the pathetic, broken person your mind may have conjured up when you read the word. I am a strong, adventurous, stubborn woman, who just so happens to have joints that can dislocate without warning.
Eight years ago I was pretty healthy. I held a brown belt in judo, rock climbed and was a regular at my local gym. I'd had some surgeries on my wrist but they had never kept me away from sport for long.
Seven years ago I met my husband and, to our great delight, I quickly became pregnant. During the pregnancy I had a lot of joint pain, which was put down to pregnancy hormones and we presumed I would return to full health once our son was born. Unfortunately this didn't happen and I was diagnosed with Hypermobility Syndrome. It is a genetic disorder in which connective tissue is of a low quality, so my joints are not held as firmly in place as they should be by ligaments and tendons. This leads to regular dislocations and muscle spasms, which are incredibly painful and very disabling. There is no cure, but progression can be slowed by using physiotherapy and hydrotherapy to build muscle strength, and medication can help to reduce pain.
Everyone deals with disability in their own way and mine is to use humor to make myself smile when I feel like giving in. My husband and son join in, shouting "Run, Forrest, run!" as I hobble across the room, or "Swim, Forrest, swim!" when I am in the pool using my one-arm, one-leg technique to power myself through the water. When painful muscle spasms cause me to twitch and kick out my legs, my husband describes me as a lolloping cabbage, as he drags himself out of bed at 2 in the morning to get my painkillers for me.
Some people believe that when a disabled person uses these labels, it encourages their use by other, less well-intentioned people. They are adamant that politically correct, person-first language should be used at all times, and if you would like to be termed a "person with a disability," then that is entirely your right. Equally, it is my right to choose to call myself a cripple and to laugh at references to Tom Hanks films.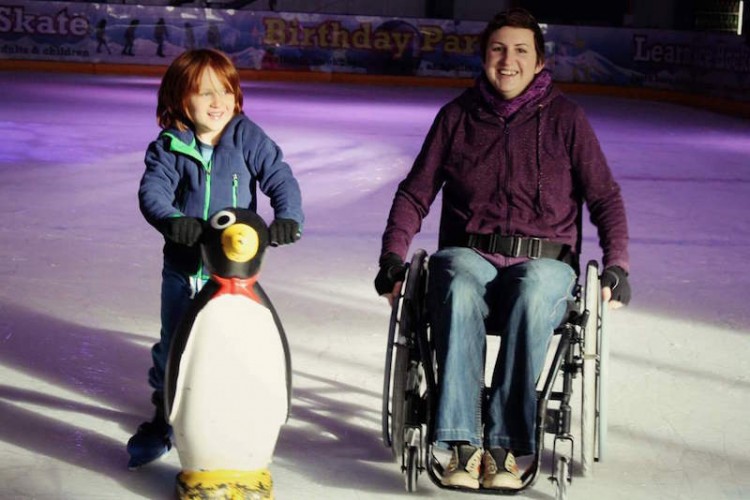 I'm a cripple. Disability took away my old life and it took a hell of a lot of getting used to, but it doesn't own me. Even if I am unable to get out of bed, as is the case several days a week, I can connect to the world using my laptop and it's amazing the crafts you can do and games you can play from your bed when you have an enthusiastic 6-year-old and a bit of imagination. I can even push my son on the swings at the park while sitting in my powerchair, albeit carefully as I have been known to dislocate my shoulder in the process!
I am slowly regaining my adventurous spirit, attempting things that I wouldn't have considered possible a few years ago. Later this year I am doing a parachute jump in aid of a neurological charity who helped us find answers when our son was being assessed for autism. It is going to be a massive strain on my body and I will have every vulnerable joint splinted – I'll probably  look like a right muppet but it is a once-in-a-lifetime experience. Sometimes you have to say "sod it" to pacing yourself and jump into the deep end… or out of a plane!
I'm a woman, a mother and a wife. I'm bruised, aching and scarred. I'm strong, passionate and determined. I'm a cripple, and that's all right.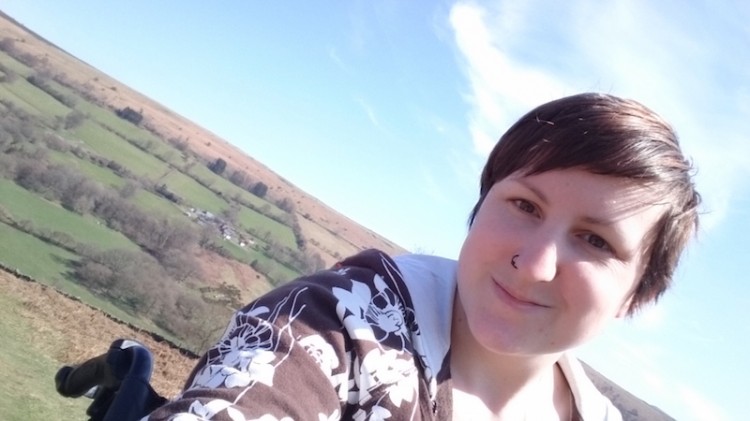 The Mighty is asking the following: Can you describe the moment someone changed the way you think about a disability or disease? If you'd like to participate, please send a blog post to community@themighty.com. Please include a photo for the piece, a photo of yourself and 1-2 sentence bio.
Want to end the stigma around disability? Like us on Facebook.
And sign up for what we hope will be your favorite thing to read at night.
Originally published: April 21, 2015