Why I Don't Consider Myself Disabled
---
I have been in and out of hospitals since I was a very young girl. First, there was the bone cancer diagnosis. Then the chemotherapy. Then the radiation. Then the bladder damage. Then another bone cancer diagnosis, then more chemotherapy, then the amputation. Then the loss of my bladder. Then the kidney failure. And the kidney transplant. And the congestive heart failure.
The list goes on and on. Which is a good thing. It means I am still going on and on!
I just kept doing what I do. Granted, I had many many moments of feeling vulnerable, terrified, isolated, sad, but for some reason, I never ever thought of myself as disabled.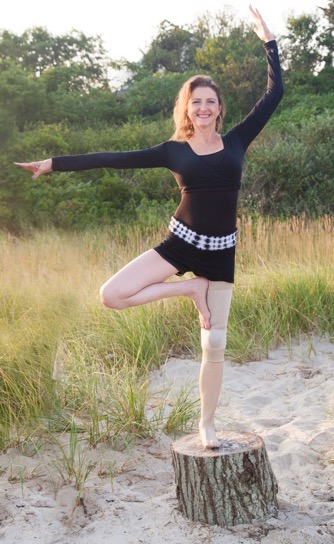 That is, until I started to get some recognition for my work. I am the first amputee in the U.S. to practice and teach yoga. I have been doing it for a very long time. I didn't "become" this in order to prove something.
I became a yoga teacher because it felt like a calling, down to the tips of right toes and even the combination of plastic, titanium, polyurethane left toes.
As the recognition grows, I must say, sometimes so do the sensationalist questions.
"What is like to have your disability? How did you handle having such a terrible disability at such a young age? How did you survive?"
And my personal favorite: "Are you afraid for your future?"
"Sometimes. Aren't you? I mean, if you are asking that question, you must be afraid of something, right?"
Whatevs.
I am a big believer in the power of perception. If you believe something to be true, then so it is. I have never seen myself as disabled, so I have never labeled myself as such.
This has been a big revelation for me. In a world of "whole" people, I wasn't aware how "disabled" I am until quite recently.
I think I'll stick with what I always thought about myself. And roll out my yoga mat. It's time to take a deep breath.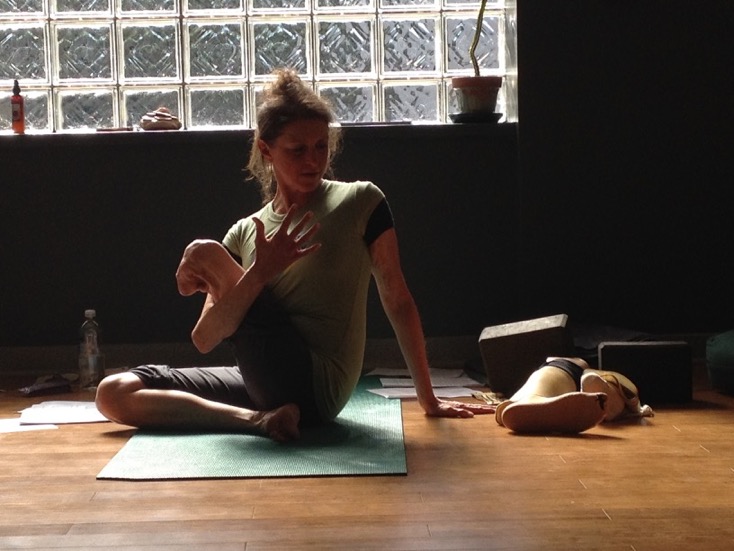 The Mighty is asking the following: Can you describe the moment someone changed the way you think about a disability or disease? If you'd like to participate, please send a blog post to community@themighty.com. Please include a photo for the piece, a photo of yourself and 1-2 sentence bio.
Want to end the stigma around disability? Like us on Facebook.
And sign up for what we hope will be your favorite thing to read at night.
Originally published: April 3, 2015