Why I'm Thankful I Didn't Realize How Difficult My Future Would Be
---
When I was a young girl putting baby treasures in my hope chest, I'd never even heard about Lennox-Gastaut Syndrome, a particularly horrible and rare form of epilepsy.
When I felt those first kicks and watched as my belly stretched and rolled, I didn't know what cluster seizures were.
When they placed that beautiful baby (well, his nose was horribly swollen and he was bald but I'm trying to paint a picture here) in my arms, I had no clue what status epilepticus was or that SUDEP (Sudden Unexpected Death in Epilepsy) would someday haunt my dreams.
Even when I finally admitted to myself that something was wrong, that things were not going as planned, I had no idea where I'd be 28 years later.
…and for that, I am thankful.
If I'd know 28 years ago I would be a full-time caregiver unable to work outside the home, that I would spend days at a time battling clusters of seizures, venturing outside only briefly to throw food in the cat bowl before retreating once again to the darkened room kept silent because any stimulus at all might trigger another seizure…
If I'd known that I might spend holidays and special occasions putting cooling washcloths on my son's head while the party went on just in the other room, that I might someday look into the sympathetic eyes of my loved ones and assure them I was OK when really I was crying inside…
If I'd known that those first fleeting seizures would one day last 10+ minutes, that I would regularly, in my home, be giving my 28-year-old son emergency medications for seizures so bad that most people would be calling an ambulance for, that something as simple as a fever blister might put him in the hospital in one long constant seizure, that I would have to strap (chest, waist and ankles) him into a wheelchair almost every time we went anywhere for his own safety.
No, I'm glad I didn't know.
I'm thankful I didn't know. Because I would have been terrified.
I remember before Casey ever had his first status seizure (one that doesn't stop on its own but requires emergency medication) the plans I had…
When Casey started school I did the same. I went to college, and I became a licensed registered nurse. I worked in the intensive care unit and loved every minute of it. I loved the patients, I loved the friendships I formed with my fellow nurses. I even loved most of the docs who worked our small ICU.
I remember thinking, even then, that I would one day work near home long enough to get Casey through school, then I would do travel nursing. I'd unschooled my daughter Samantha (eight years younger than Casey), so I envisioned myself working three days in Hawaii then spending four days exploring the islands and giving her the education though experience type of unschooling she craved.
But then just as Casey was entering puberty, the status seizures started — slowly at first, giving me room to hope they would never happen again, but eventually they became a part of life.
The same with Todd's paralysis, a brief period of paralysis that occurs after a seizure. The first time it happened I thought he'd had a stroke. One side of his face was completely slacked and drooping. I was terrified at the time, but now temporary paralysis is the least of my worries.
Ever once in a while I'm reminded of that innocence of not knowing. I imagine the life I had so cheerfully planned out in my youthful fantasies. I hear of a childhood friend whose child is now graduating from college. Or how another is celebrating the birth of their third grandchild.
I'll admit it; it's painful knowing these are things I don't get to experience — at least not yet.
But then I count my blessings; I remind myself what glorious memories await me on this path.
A path I would never have voluntarily chosen.
I look at Casey, who can literally light a room with his smile, who brings joy to thousands daily through his Facebook page and who brings me a joyful moment each and every time I'm in need of one… and I realize that every single terrifying second was worth the life I have now.
I'm thankful I didn't know what my future would hold, but I'm equally thankful for what it does hold… a lot of joy.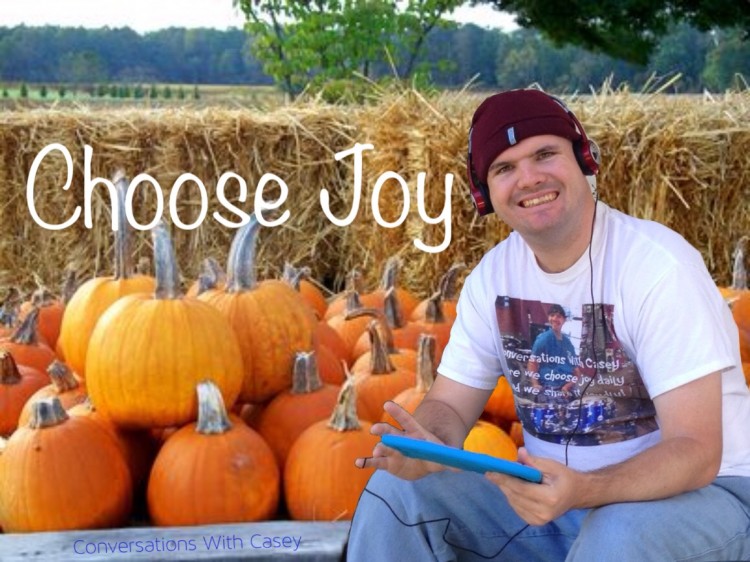 For all of November, The Mighty is celebrating the people we don't thank enough. If you'd like to participate, please submit a thank you note along with a photo and 1-2 sentence bio to community@themighty.com.
Want to end the stigma around disability? Like us on Facebook.
And sign up for what we hope will be your favorite thing to read at night.
Originally published: November 16, 2014