Why We Don't Know How to Answer the Question, 'Are You Gonna Have More?'
---
Are you gonna have more?
It's one of those obvious, elephant-in-the-room type questions. Sitting there, begging to be asked.
Kind of like when you want to ask your 30-something single friend if she's met anyone promising. Or how you want to ask a childless couple when they're going to start having kids.
We're curious beings, and certain situations beg certain questions. I realize as my daughter Julia has gotten older, we've become one of those situations begging one of those questions.
Do you have kids?
    Yes, we have a daughter!
Oh, how old is she?
    She is 7.
Oh, 7? So what's the deal, are you gonna have more?
Are we gonna have more?
The easy answer would be "Oh, I'm not sure," or "Who knows what the future holds," or "Nope, we're done."
But the real answer is more complicated.
The real answer is that we do have more. Or we did have more… I don't know how to say it.
We have, or we had, two more. Two more babies who would now be 5 and 2.
Seven. Five. And two.
They were girls. Or they are girls… I don't know how to say it.
Joy and Pearl. Julia's little sisters.
I think they would be blondies like their big sister — strawberry blond with blue eyes. I sometimes imagine the three of them lined up next to each other in the back seat of our car on our way to somewhere fun. Maybe Mimi's house. Oh, what a sight that would be. I wouldn't be able to look in the rearview mirror for long; my eyes wouldn't be able to take it.
Joy and Pearl.
Sometimes I just want to say their names.
Joy and Pearl.
Who would probably be so funny like their big sister. Three girls with the best laughs in the world. With curly hair like Mommy and long legs like Daddy. The three of them together would run us ragged in the best possible run-ragged kind of way. We would look at them and laugh and say, "Oh you three!"
And we would love their relationship and say things like "Sisters are the best!"
And I would marvel over them, over the three of them. And my heart would feel like bursting.
Like it does sometimes now.
More?
We did have more. Or we do… I don't know how to say it.
They just aren't here. We had them only briefly. Almost as soon as we knew of them they were gone. But don't mistake "brief" for "insignificant."
Their lives, though brief, were significant and meaningful. Just not lengthy. Not as long as we selfishly would wish. But we did have them. And we do still have them, we just have them differently… I don't know how to say it.
Not a day goes by I don't think of them. Wonder about them. Long for them.
Not a day goes by I don't wish my more were here. Right here. With us. To be seen and touched and held and known.
But after losing Pearl we wondered if our hearts could do it again. So we stopped.
The sight of still little bodies on the screen hurt so much. So we stopped.
And cried "no more."
Are you gonna have more?
Well… we did. Or, we do… I don't quite know how to say it.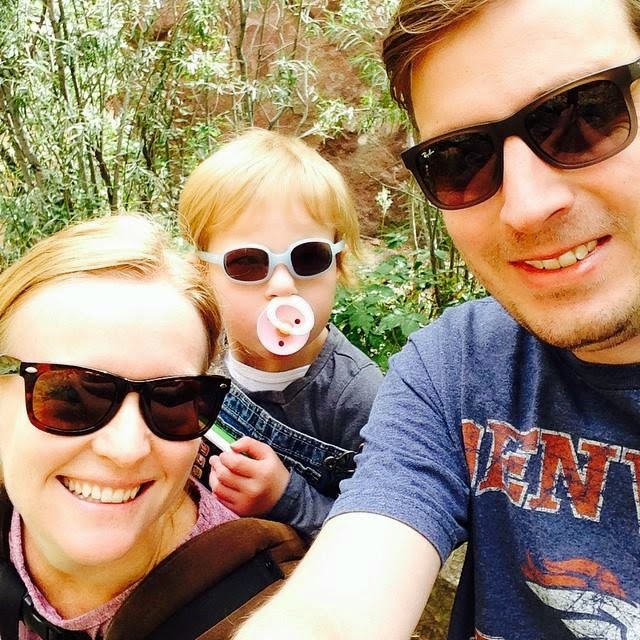 This post originally appeared on I'm Julia's Mom.
The Mighty wants to read more stories about siblings, whether it's your favorite memory or a tough moment that taught you something. If you'd like to participate, please send a blog post to community@themighty.com. Please include a photo for the piece, a photo of yourself and 1-2 sentence bio.
Originally published: April 9, 2015