Wrestlers With and Without Disabilities Fight in 'Rough, Rude, Rule-Breaking' League
---
If you hadn't considered the words "disability" and "pro-wrestling" in the same sentence before, think again. Doglegs is a pro-wrestling group based in Tokyo where people with and without disabilities fight one another. Founded in 1991, the nonprofit league aims to challenge society's preconceived notions about what people with disabilities can and cannot do.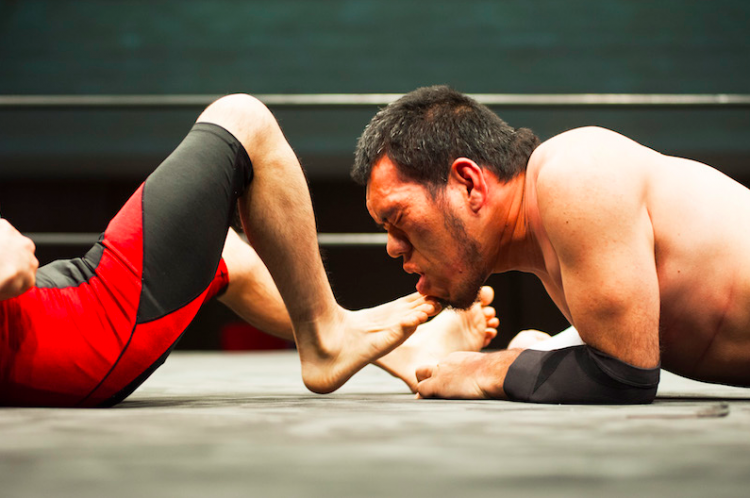 The term "disability" is a purposefully loose distinction in Doglegs — competitors live with conditions ranging from cerebral palsy to an intellectual disability to a mental illness, and they sometimes fight each other with little to no restrictions. The league holds matches that regularly draw between 200 and 300 spectators, about half of whom live with disabilities themselves.
Heath Cozens, a filmmaker from Wellington, New Zealand, recently created a captivating documentary (trailer below) about the unconventional wrestling league. "Doglegs" centers on five of the league's most prominent members, interweaving their personal stories with their performances on the mat. As the league's 20th anniversary approaches, Shintaro, Doglegs' star fighter, prepares for the fight of a lifetime: a match against "Antithesis" Kitajima, Shintaro's able-bodied mentor and nemesis of the past two decades.
The Mighty got in touch with Cozens to learn more about the inspiration behind the documentary, what it's like to witness a match and what he hopes people will learn from the fascinating world of Doglegs wrestling.
Can you explain what Doglegs wrestling is?
Doglegs is a nonprofit league of able-bodied and disabled wrestlers in Tokyo who fight each other in the name of smashing stereotypes. It started almost 25 years ago as a kind of break away group — there was a feeling amongst the founding members at the time that the disabled community was condescended toward and was kind of suffocating. They felt they weren't really able to express themselves the way they wanted to, so they formed this league as an act of defiance, really. They wanted to get out there and be rough, rude and break the rules. It was sort of an outlet for frustration.

When it started, people really felt like they were starting some kind of revolution. A lot of it was based in shock value; they wanted to shock people out of their sort of calcified thinking. The wrestlers want people who see their matches to leave entertained, but they also want to leave people with a lot to think about at the end of each match. Since it was originally founded, it has become less of a political force and more a way for individuals to explore.
Wow. So the able-bodied wrestlers and wrestlers with disabilities fight each other?
They certainly do, yes. There are four different classes: people who cannot sit up and fight lying on their backs, people who can kneel, people who can stand and then an open class, which is a mix up of everything. If an able-bodied wrestler is going up against a wrestler with a disability, though, that wrestler might be restrained somehow. For example, if they have a person who is able-bodied going against a person with cerebral palsy, the able-bodied person might have his limbs tied up. But not always. It's up to the wrestlers.
What was it like to witness your first Doglegs wrestling match?
It was a roller coaster. I was pretty shocked. It starts out with the heaviest class, people on their backs. Sometimes those people can do little more than just lie there. But then you start to focus in and see the moves they're pulling. You pick your favorite, you start rooting for them. It casts a spell on you. Then the next match will come on, which is meant to be more humorous. You feel weird, you think, 'Wait, should I be laughing?' Then you realize — they want you to laugh. It's part of it.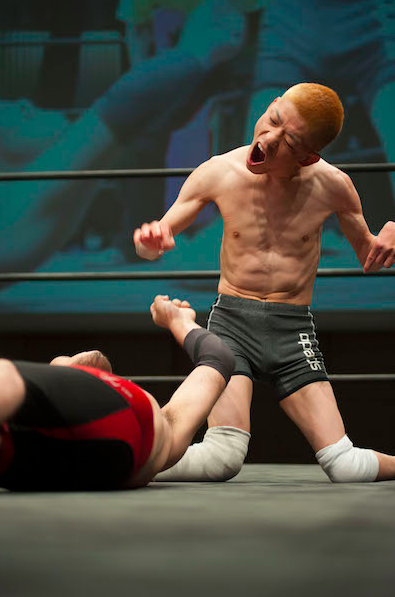 Did you at any point feel like it was exploitative?
That's an important question to consider. Is it exploitation or empowerment? The reason something like Doglegs wrestling is relevant and useful is it forces you to ask where those concerns come from. Why are you so concerned about these people? Are they not agents of their own free will? Why would you assume they're being exploited? You're sort of discrediting them by assuming they aren't agents of their own free will. Everyone is doing it for their own reasons. They're confronting their disabilities and their demons. Maybe they're doing it to laugh at themselves, maybe they're not. Nobody is being forced to do anything — nobody gets paid, and Doglegs doesn't turn a profit. It's entirely volunteer-run.

When I first heard about the group, I thought I might have to make some kind of expose. I was coming into that from that same concerned, inclusive, liberal way of thinking. I didn't realize that I had some condescending prejudices to begin with.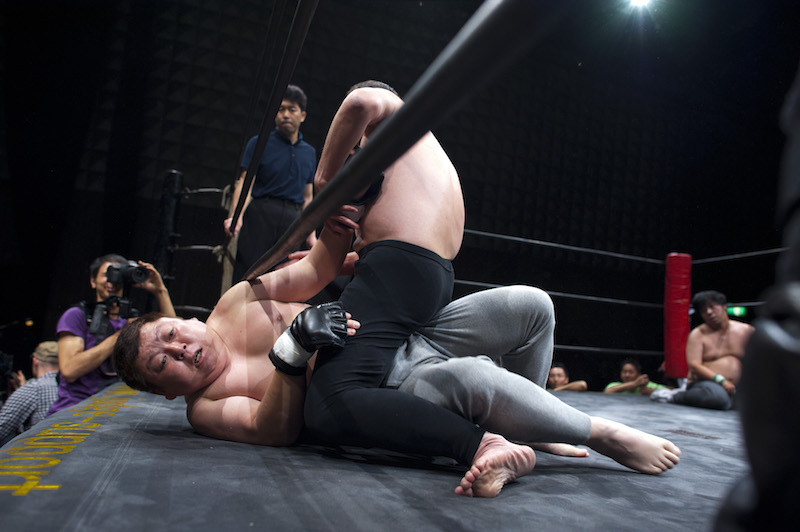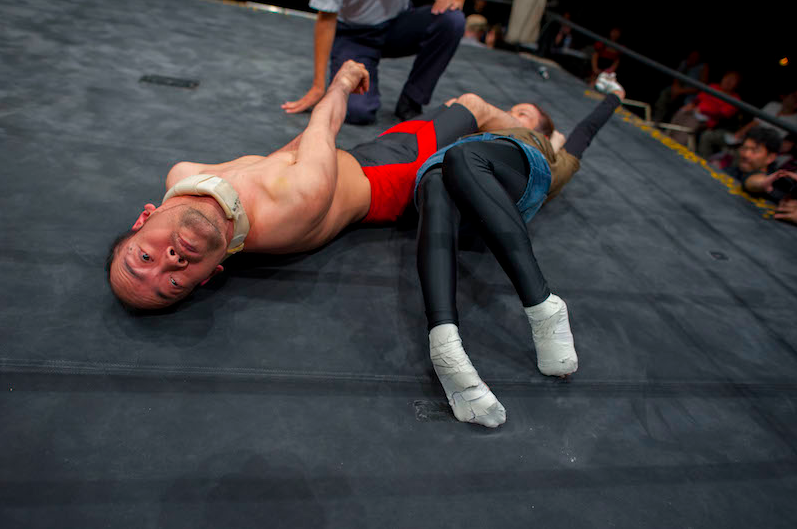 Can you describe the moment you knew you wanted to make this documentary?
As soon as I heard the words, 'handicapped pro wrestling.' Those are loaded words. Even the word 'handicapped,' is loaded, right? I thought, is this exploitative or is this empowerment? I played out some scenarios in my head, and I knew that no matter what I found, the answer wasn't going to be black and white.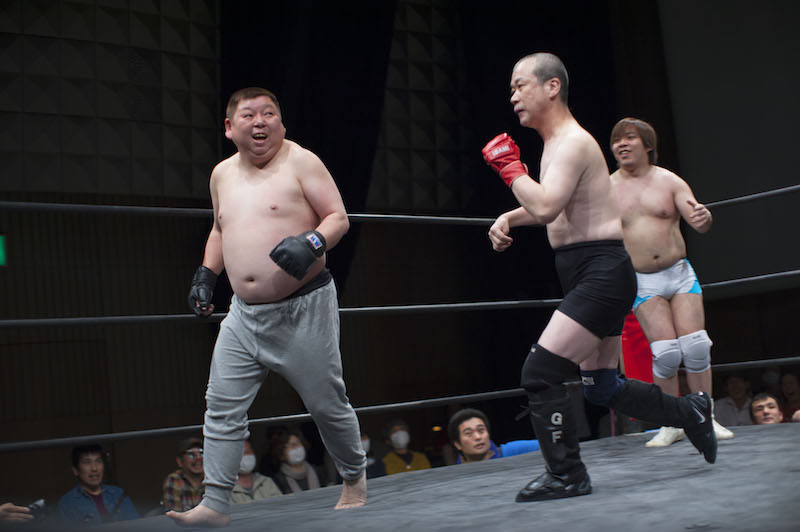 What kind of feedback have you received so far?
Well, the film has only been seen a few times, but I've gotten some great feedback. I was kind of surprised that so many people got it and that there weren't any angry reactions. People really understood it — they laughed in the right places, and they all seemed to have the emotional roller coaster reaction that I'd intended. 
Is there a moment you realized this film had made a positive difference in someone's life?
There was a guy at one screening who was still talking with me half an hour after the question and answer session had ended. He was fighting back tears, and he said, 'I just want to say thank you. Thank you.' He had spina bifida, and he'd trained as a mixed martial arts fighter. He was deeply, deeply moved. I felt so happy then.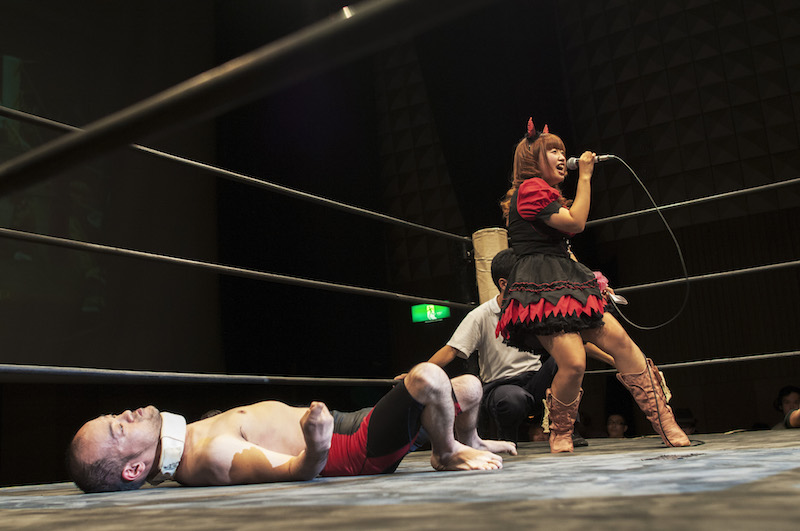 What do you hope people, with disabilities and without, will take away from this film?
I hope that people who watch the film, especially abled-bodied people, will feel less afraid of disabled people. I really want to leave people with a bunch of questions churning around inside. I just hope they feel the same way I did, which is that they don't know how they should feel about it. That they have lots of questions and strong emotional reactions. I hope it's a process of self discovery.

On the other hand, I really do want people to have an entertaining time. A good story. So many films about people with disabilities are these generic stories about someone overcoming some big obstacle. Your eyes glaze over  and you think, 'OK, someone's going to tell me some inspiring story, blah blah blah.' This is not your typical film about disabled people. This is a film about interesting people with interesting desires.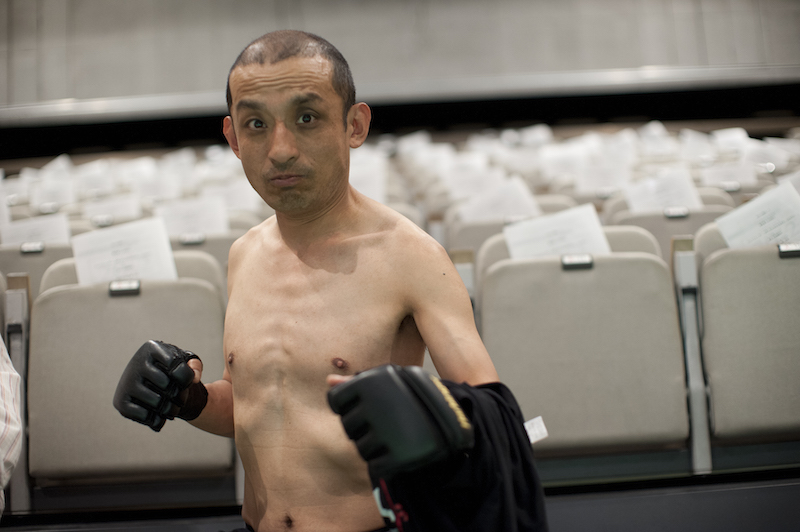 Check out the film's incredibly compelling trailer below:
"Doglegs" premiered at the Hot Docs International Film Festival in Canada, but has not yet set a general release date. To follow the film's updates including release dates and screenings, visit the film's website or sign up for the Doglegs newsletter.
All photos courtesy of Heath Cozens and Doglegs.
Want to end the stigma around disability? Like us on Facebook.
And sign up for what we hope will be your favorite thing to read at night.