Little Boy With No Eyes or Upper Jaw Gets Transformational Surgery
---
Yahya El Jabaly was born without eyes or upper jaw, and with a hole where his nose should be. Due to a rare birth defect, his facial bones didn't fuse in the womb, leaving him unable to speak and susceptible to infection, according to Sunday Night, an Australian news outlet. His parents reportedly limited his interaction with others whenever they left their small village in Morocco, worried his appearance would be too jarring.
Then, when his father's friend posted a plea on Facebook for a surgeon willing to perform a high-risk facial reconstruction surgery, the world took notice. Fatima Bakara, a Moroccan-born woman living in Melbourne, Australia, saw Yahya's picture and decided to help find a surgeon for him. In 2014, she contacted Dr. Tony Holmes from Royal Children's Hospital in Melbourne.
"I don't see a deformed child," Holmes told Sunday Night. "I just see this beautiful little child, a beautiful little soul, that's all I see."
After 18 hours of facial reconstruction surgery on June 28, Yahya had a new face.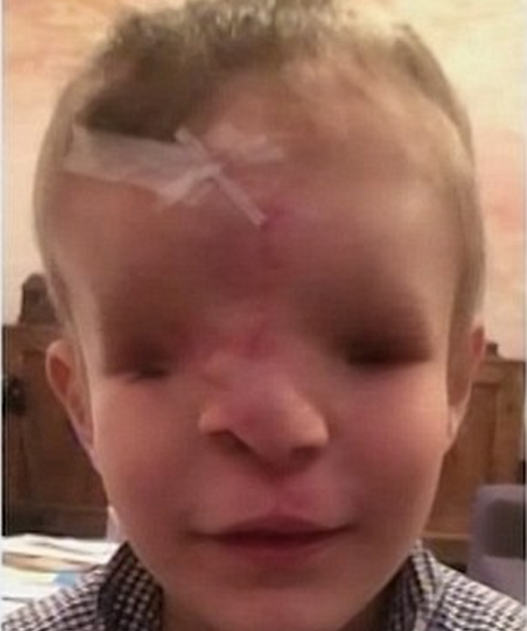 "It's a huge joy, a huge happiness to see my son in such a situation," Yahya's father, Mostafa, told Sunday Night.
Watch the incredible transformation in the video below:
h/t –>
Sign up for what we hope will be your favorite thing to read at night.
Originally published: June 30, 2015