Christina Applegate Had Her Ovaries and Fallopian Tubes Removed
---
In an exclusive interview with Today.com, Christina Applegate revealed she had her ovaries and fallopian tubes removed in an effort to prevent ovarian cancer. She also discussed her previous breast cancer diagnosis and how it has affected the way she raises her daughter.
"My cousin passed away from ovarian cancer in 2008. I could prevent that," the 45-year-old star of "Married with Children" and "Anchorman" said. "That's how I've taken control of everything. It's a relief. That's one other thing off the table."
According to the American Cancer Society, a woman's risk of getting ovarian cancer during her lifetime is about 1 in 75, and her lifetime chance of dying from ovarian cancer is about 1 in 100.
Applegate didn't want to take any chances, especially after surviving her own battle with breast cancer 10 years earlier.
The actress was diagnosed with breast cancer in 2008 while starring in the Emmy and Golden Globe-nominated series, "Samantha Who?" Since her mother was a breast cancer survivor, she had always been diligent about getting mammograms, but in 2007, doctors suggested getting an MRI because of the denseness of her breasts.
A biopsy revealed she had cancer in her left breast, so within a week she underwent a lumpectomy and had it removed. Then another rest revealed she tested positive for the BRCA gene, which meant she had an even higher chance of developing cancer again.
The National Breast Cancer Foundation says women with BRCA1 or BRCA2 mutations have a 45 -65 percent chance of being diagnosed with breast cancer before the age of 70.
Rather than undergoing radiation therapy, Applegate decided to have both breasts removed with a bilateral mastectomy.
The actress also discussed the Right Action for Women (RAW) foundation, which she founded to help women with an increased risk of breast cancer and no insurance or financial flexibility to cover the cost of screenings.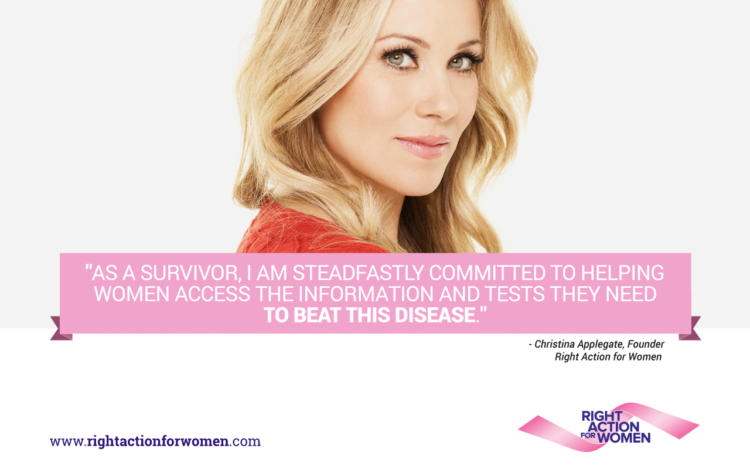 "We're at this place where we need to sit down and figure out the future of what it is that we're doing and get into more of the BRCA tests for women," she said. "That's a huge cost for a lot of people who don't have perfect insurance. If you do know you have the gene, it gives you an empowerment about your lifestyle."
She finished the interview by sharing a concern that her 6-year-old daughter may possibly develop breast cancer:
The chances that my daughter is BRCA positive are very high. I look at her and feed her the cleanest foods. I try to keep her stress levels down. I'm doing everything I can on my end knowing that in 20 years, she'll have to start getting tested. Hopefully by then there will be advancements. It breaks my heart to think that's a possibility.
Image via Creative Commons/Gage Skidmore
Originally published: October 12, 2017