9 Celebrities Who've Been Diagnosed With Parkinson's Disease
---
After getting a life-changing Parkinson's disease diagnosis, it can be comforting to find out who else has the same diagnosis. While it's important to have a friend, family member or acquaintance to talk to in person who knows exactly what you're going through. Knowing one of your favorite public figures is experiencing similar symptoms as you can also help you feel less alone. These famous folks have spoken out about their condition, bringing awareness and visibility to conditions the general population might not know much about, if anything at all.
Parkinson's disease is a chronic, progressive neurological condition caused by the degeneration of nerve cells in the part of the brain that controls movement. As a result, the nerve cells cannot produce dopamine, a chemical that helps coordinate movement. Hallmark symptoms include shaking in limbs (called a tremor) when the limbs are at rest; slowness of movement, where you cannot move your body as fast as you would like; and rigidity, or stiffness in the body. Parkinson's also causes a number of symptoms unrelated to movement, including digestive issues, loss of smell, chronic pain, depression and blood pressure issues.
To raise awareness of which celebrities have been diagnosed with Parkinson's disease (along with an estimated 10 million people around the world), we created a list of nine celebrities who have opened up about having Parkinson's disease. Parkinson's is a very individualistic disease, with each person experiencing a different combination of symptoms at varying levels of severity, and celebrities tend to have resources others may not have. But at the end of the day, they still must contend with often-frustrating symptoms and side effects, taking medications multiple times a day, and the uncertainty of the future, and knowing that they're "in the club" may help you feel more like you are a part of a community of Parkinson's fighters.
1. Michael J. Fox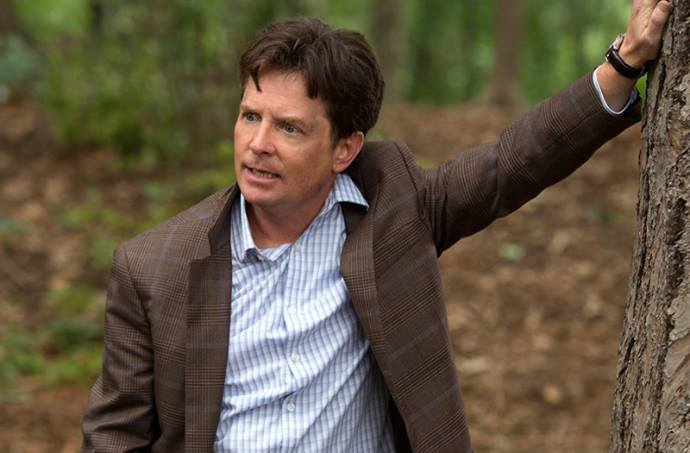 One of the best-known celebrities with Parkinson's and also one of its biggest advocates, Michael J. Fox was diagnosed with Parkinson's in 1991 at age 29. The first symptom he noticed was his finger twitching. After trying to hide his symptoms while filming the sitcom "Spin City" (he would sit on his hands and hide behind props), he finally publicly revealed his diagnosis in 1998.
Two years later, Fox left "Spin City" and launched the Michael J. Fox Foundation, which has become the world's largest non-profit funder of Parkinson's drug research and development, funding $800 million in research since its inception.
Since then, Fox has continued to act, appearing on TV shows such as "The Good Wife," "Boston Legal," "The Michael J. Fox Show," "Curb Your Enthusiasm" and "Rescue Me," often incorporating his disease or symptoms into his characters. He also published a memoir, "Always Looking Up," in 2009.
"It wasn't until '94 that I started getting it. That's when I started to accept the disease — and acceptance doesn't mean resignation. It means understanding and dealing straightforwardly," Fox told the New York Times in 2019. "In a way, Parkinson's got my head in the game. I realized there are bigger things than being a rock star."
2. Rev. Jesse Jackson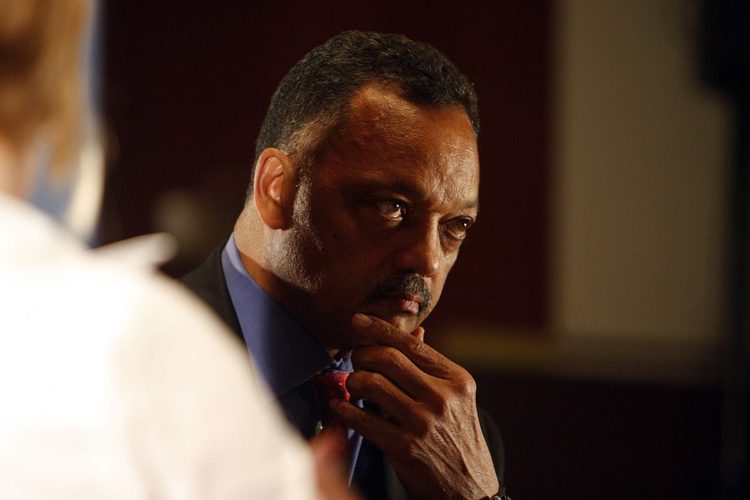 Civil rights activist and two-time presidential candidate Rev. Jesse Jackson was diagnosed with Parkinson's in 2015. Revealing his diagnosis in a written statement in 2017 (he was 76 at the time), he said he and his family had begun noticing "changes" three years earlier. He said he views his diagnosis as "a signal that I must make lifestyle changes and dedicate myself to physical therapy in hopes of slowing the disease's progression." His father also had Parkinson's disease.
Since then, Jackson has continued to write and advocate for social change through his Rainbow Push Coalition.
"[Parkinson's] requires a reorientation to oneself, taking care of oneself, one's body again, sometimes learning how to walk again, how to stretch again, how to talk again, how to exaggerate steps and movements and not give in to this thing," Jackson said in an appearance on In Depth with Graham Bensinger.
3. Muhammed Ali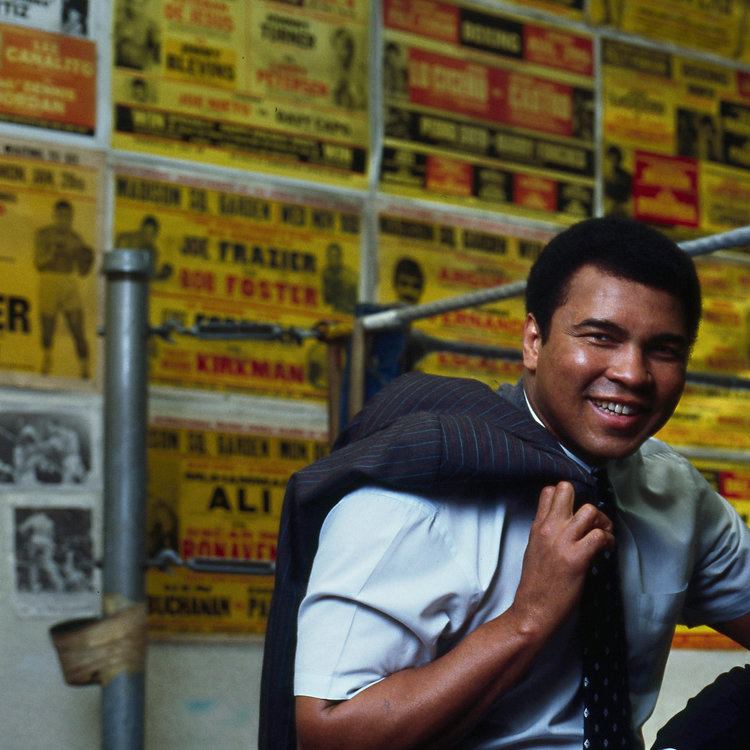 Legendary boxer Muhammed Ali was one of the first major celebrities to go public with a Parkinson's disease diagnosis. He was diagnosed in 1984, in his 40s, three years after he retired from boxing. Ali became a fierce advocate for Parkinson's awareness and treatment. He helped found the Muhammed Ali Parkinson Center at the Barrow Neurological Institute in Phoenix, Arizona, in 1997, and also created Celebrity Fight Night to raise money for research.
In 1996, 12 years after his diagnosis, Ali famously lit the Summer Olympic Flame at the opening ceremonies in Atlanta, Georgia, with his hand tremoring. Ali died in 2016 at age 74 of sepsis, which is not typically linked with Parkinson's but could have been exacerbated by his physical condition.
When asked in a 1998 GQ profile if he'd change anything in his life, Ali responded, "I wouldn't change nothin'. It all turned out to be good."
4. Linda Ronstadt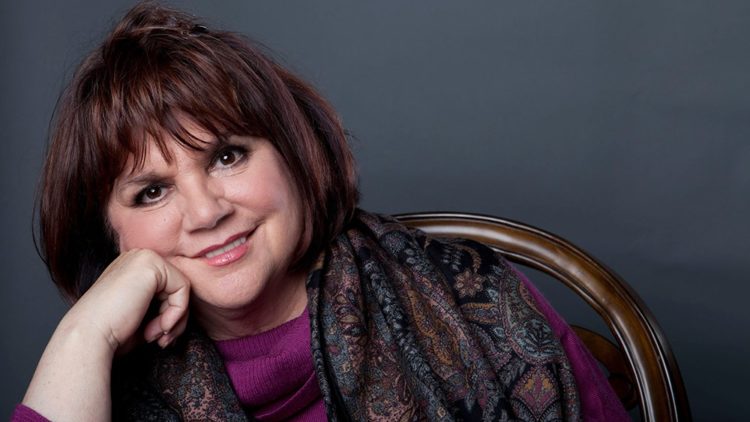 Singer Linda Ronstadt, best known for tracks like "Desperado" and "Tracks of My Tears" has progressive supranuclear palsy (PSP) — a form of parkinsonism that causes similar symptoms like Parkinson's disease but is a distinct condition. Whereas the defining feature of Parkinson's disease is the loss of dopamine in the brain, PSP is characterized by the accumulation of a type of protein called tau in nerve cells in the brain. This accumulation causes cells to die. PSP symptoms are more severe and progress quicker than Parkinson's symptoms, and PSP does not respond to Parkinson's medication.
Ronstadt first revealed her diagnosis in 2013, and said one of the first symptoms she noticed was not being able to sing anymore. She stopped singing professionally in 2009. Now 73, Ronstadt has been open about the challenges of her condition, which requires her to spend most of her time at home since she has difficulty standing and moving.
"I have really nice friends; they come over and hang out with me. It's hard for me to get out. It's hard for me to sit in a restaurant or sit up in a chair. It's hard for me to stand around, so if there's a situation where I'm liable to be caught in a doorway talking to somebody for five minutes, I tend to avoid that," Ronstadt told The New Yorker.
5. Alan Alda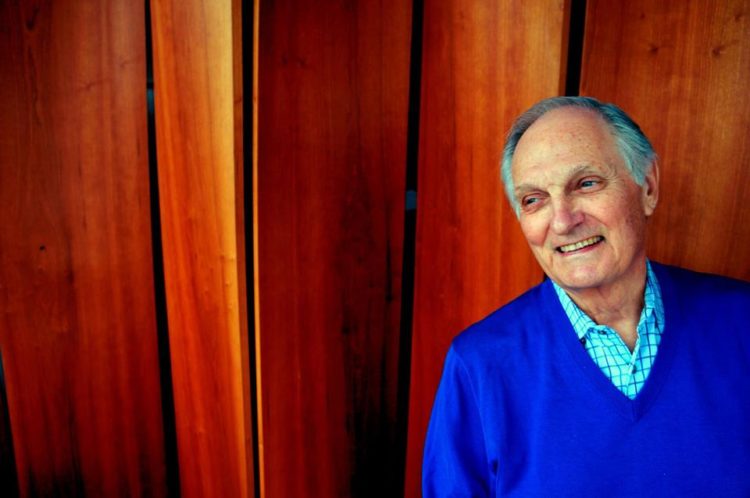 Actor Alan Alda, best known for roles on "M*A*S*H," "The West Wing," "The Blacklist" and "The Aviator," revealed in 2018, at age 82, that he had been diagnosed with Parkinson's three and a half years earlier. He said his first symptom was acting out dreams while he slept. He didn't have any other symptoms at the time but asked his doctor for a DaTscan, which can help diagnose Parkinson's, anyway. Alda had read acting out dreams is a common indicator of the disease.
Alda has been open about the steps he's taking to treat his symptoms, including exercise like boxing, tennis and juggling.
"This is not to short-change people who are suffering with really severe symptoms," Alda told CBS This Morning. "But in the very beginning, to be immobilized by fear and think the worst thing has happened to you, it hasn't happened to you, you still have things you can do."
6. Neil Diamond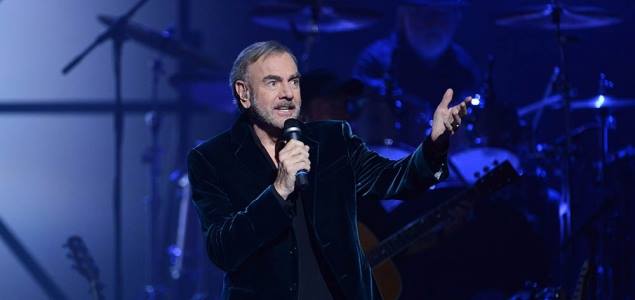 Singer-songwriter Neil Diamond shared his Parkinson's diagnosis in 2018, at age 76. He retired from concert touring due to the physical challenges caused by Parkinson's.
However, Diamond said that he would like to try performing again, in a format he can handle.
"I'm doing pretty well. I'm active. I take my meds. I do my workouts. I'm in pretty good shape. I'm feeling good. I want to stay productive. I still have my voice. I just can't do the traveling that I once did, but I have my wife there supporting me (and) friends," he told The Associated Press.
7. Janet Reno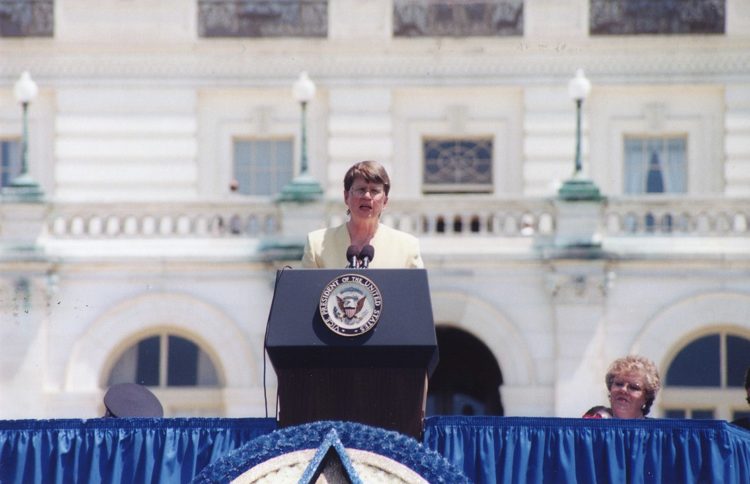 Janet Reno served as the U.S. Attorney General from 1993 to 2001 (the first woman to hold the position) and discovered she had Parkinson's disease in 1995 at age 57. She continued her work in politics and was on the board of the Innocence Project after her tenure as attorney general ended.
Reno died in 2016 at age 78, due to complications of Parkinson's disease, according to her sister.
Reno didn't often speak publicly about her condition, but shared what led her to get diagnosed in an interview with Neurology Now in 2006:
"It was March of 1995… I noticed a tremor in my early-morning walks around the Capitol. At first it was just a faint twitch, but it got progressively worse, and so I went to the doctor. He asked me some questions, examined me, and told me that I had Parkinson's and that I'd be fine for 20 years," Reno said. "Then he started talking to me about violence issues related to the criminal justice system!"
8. Paul Sinha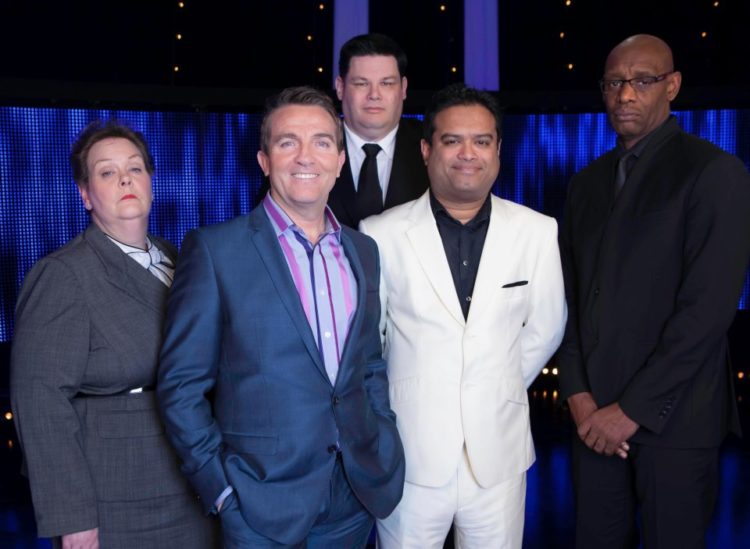 Paul Sinha, British comedian and star of the game show "The Chase," revealed in a blog post published in 2019 that he had recently been diagnosed with Parkinson's. He explained that his symptoms began in 2017 with a "frozen right shoulder" and a  limp on his right side. He now has a treatment plan in place and plans to continue performing. Sinha is 49 years old.
"A lot of people have asked 'What can I do to help ?' The answer is to treat me exactly the same as before," Sinha wrote.
9. Billy Connolly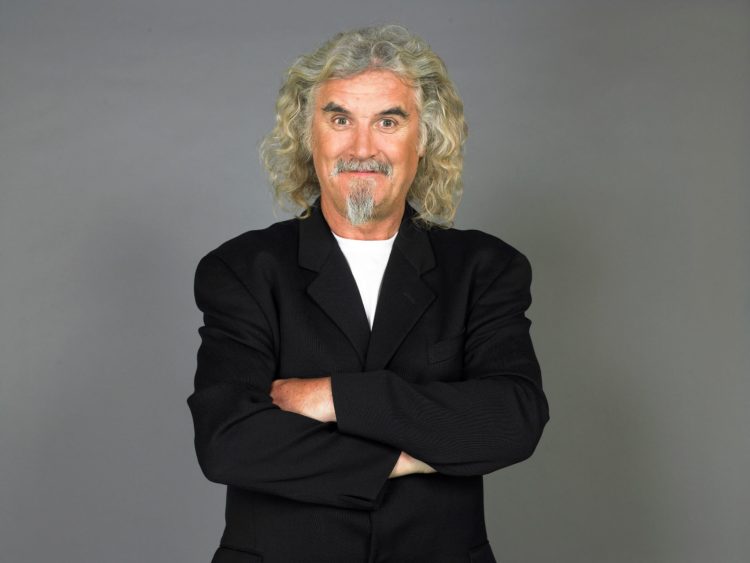 Scottish comedian and actor Billy Connolly, who has appeared in movies like "Lemony Snicket's A Series of Unfortunate Events," "The Hobbit: The Battle of the Five Armies" and "Brave," was diagnosed with Parkinson's disease in 2013 at age 71. At the time, he was in treatment for prostate cancer.
Connolly discussed Parkinson's in his BBC documentary series "Made In Scotland" which aired earlier this year. He said that he hasn't been able to perform as he used to, and feels like he doesn't have the balance, energy, hearing, eyesight and memory that he used to.
"It takes a certain calm to deal with [Parkinson's], and I sometimes don't have it. I sometimes get angry with it, but that doesn't last long, I just collapse in laughter," he said in the documentary.
For more insight into Parkinson's disease from our Mighty community, check out these stories: