Why 'Hope Is the Thing With Feathers' in My Life With Chronic Illness
---
Hope is "the thing with feathers," but for many people with chronic illness, that bird flew the coop long ago.
I've been ill for five years. I know many who've been sick far longer. At the onset of illness, it's always the same: when health takes its initial nosedive, two things set in: panic and hope. Panic at what's happening. Hope a doctor is going to fix it.
But as time passes — as treatments fail, tests prove inconclusive or point to scary diagnoses with no cures — the panic stays. But the hope? Can be hard to come by.
Prior to becoming ill, I was a journalist. Research was an integral part of my job. This skill set has served me well, as I am often the one educating my doctors on the latest research for my various conditions.
I know many "zebras" can relate, both to knowing more about your illness than your doctor, and to the frustration that comes from the information gap and the impossibly slow processes involved in testing new treatments. Can you count the number of times you've read, "New research shows we're close to curing X!" only to follow up on the story and find out that any real treatment or cure is at least a decade away?
I experience this media-fueled elation, followed by crushing disappointment, at least once a month. It's likely closer to once a week, but I admit I follow an obscene number of scientific journals and sites. So it was with this expectation (elation/disappointment) that I reached out about a clinical trial currently recruiting for peripheral neuropathy patients. As I do not live in the city (or country) wherein the current clinical trial is taking place, I reached out with very little hope — but was pleasantly surprised when the researchers got back to me right away.
They told me they are running clinical trials on a medication that's already on the market for a different indication. They told me the initial findings — including improved small nerve fiber density on testing — are promising.
They told me they're looking to bring hope to chronic illness patients like me, whose "thing with feathers" left the nest many years and many disappointments ago.
The clinical trials need to be completed. The hoops need to be cleared. But for the first time in a long time, I felt like I spoke with people who actually cared — who actually wanted to help — who saw a need and wanted to meet it, not necessarily for financial gain (though that will likely come, if the research continues to show efficacy), but because they, themselves, know people affected by this condition.
I don't know that this medicine will work, but I'm daring to hope that the clinical trials — which are currently recruiting — will bring me some relief sometime soon.
And that hope? Feels good.
Hold on to hope, fellow warriors.
"Hope is the thing with feathers" by Emily Dickinson
"Hope" is the thing with feathers —
That perches in the soul —
And sings the tune without the words —
And never stops — at all —
And sweetest — in the Gale — is heard —
And sore must be the storm —
That could abash the little Bird
That kept so many warm —
I've heard it in the chillest land —
And on the strangest Sea —
Yet — never — in Extremity,
It asked a crumb — of me.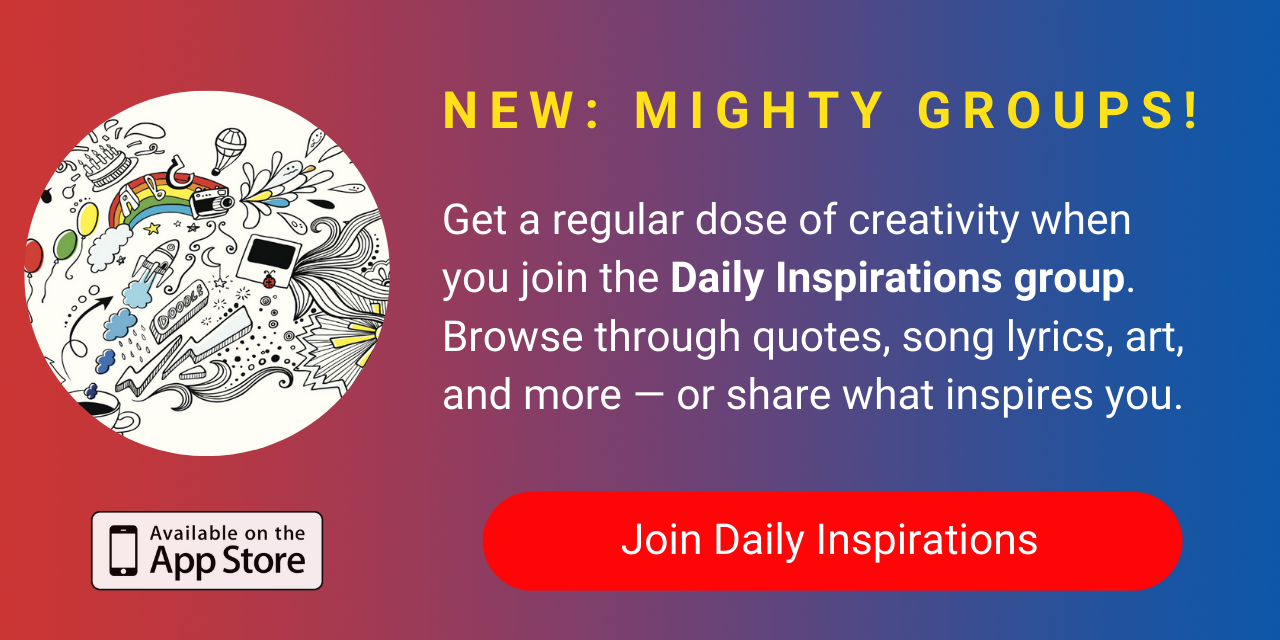 Getty image by Marina Vorontsova.
Originally published: September 9, 2020