22 Ways to Support Someone With PTSD, From People Who Have It
---
Unless you live with post-traumatic stress disorder, it can be hard to understand why an event from the past can still affect someone now. You may wonder why they just can't "forget about it," or get confused when seemingly low-stress situations evoke a strong reaction.
But for people with post-traumatic stress disorder, their brain actually changes. They don't need to be told to forget about their trauma — what they need is support and understanding. To find out what else people with PTSD need from their loved ones, we asked people in our community who have PTSD what their family members or friends can do to support them.
Here's what they had to say:
1. "Don't assume because I have PTSD I'm mentally weak. I'm actually strong. I have survived." — Riley Lee
2. "Just because I haven't been to war, doesn't mean I can't still have PTSD. Keep that in mind." — Melinda Michelle Tegarden
3. "Respect my space when I decline to do something with you I think will trigger me." — Ashley Laverdiere
4. "Understand that boundaries are important to me." — Ashley Brown
5. "Help me make new memories. Focus on the present and finding joy, while being understanding of your symptoms of PTSD." — Chrissy Borzon Thompson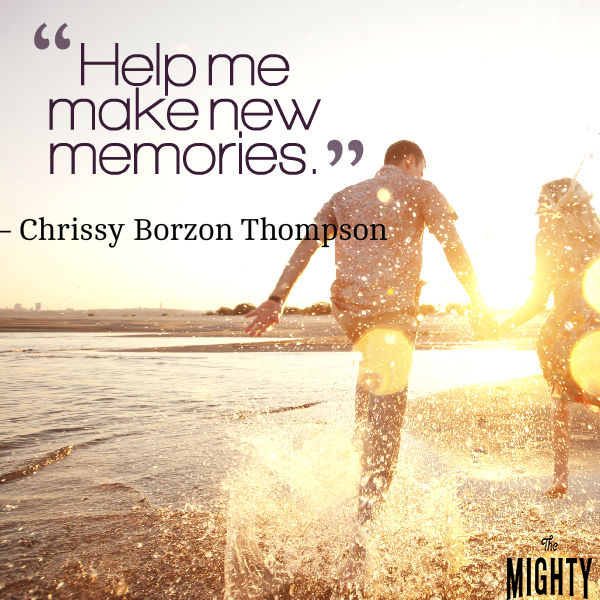 6. "Help me ground. Speak softly. If I ask, don't touch me. I'm trying to get control of it, but PTSD is a normal reaction to an abnormal trauma." — Nita Daniel
7. "Understand this type of thing doesn't find a solution overnight." — Aris Corvin
8. "I'm accepting this as my reality. I'm trying to learn how to work with it instead of against it. Please try to do the same." — Miranda Tymoschuk
9. "Understand when I don't want to open up about the trauma I've experienced, that doesn't mean I'm not suffering." — Emily Waryck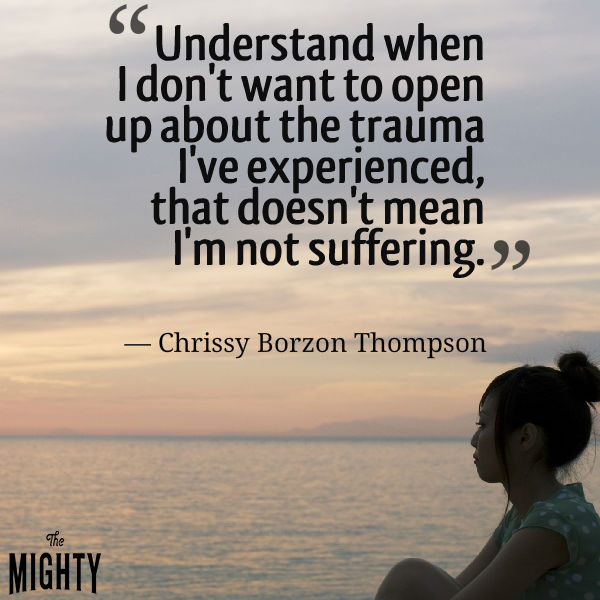 10. "Learn about my triggers. Sit with me without opinions or suggestions. Let me cry on your shoulder. Validate my feelings." — Claire Leedy
11. "Try not to minimize my feelings or symptoms. They're indeed real and not imagined." — Lili Rae
12. "Educate yourself about it." — Stephanie Funke
13. "Simply listen." — Kimberly Castro Moreno
14. "My PTSD affects every single part of my life. It has changed me and the way I view everything. Support, comfort and compassion is vital." — Melissa Davis
15. "Allow me to talk about my past without saying, 'Stop living in the past.' A listening ear for the moment is all I need." — Tatauq Helena Muma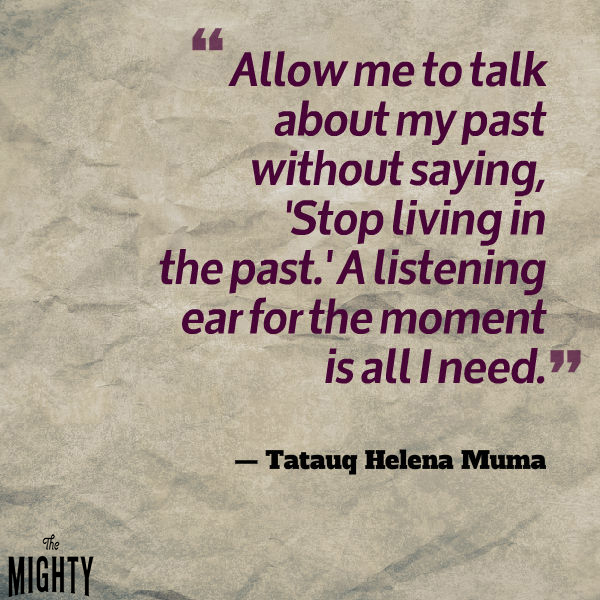 16. "I had a new friend ask me what my triggers were so she could avoid them. She didn't ask about my traumas out of curiosity, she actually cared and wanted to make sure she doesn't do or say anything to accidentally trigger me. It was awesome." — Holly Cooper McNeal
17. "If you don't understand what it means, please take 10 minutes and look up what it is. Just because my scars aren't visible doesn't mean they aren't there." — Erin Nichole
18. "Don't tell me my coping mechanisms are silly or irrational. If I need to sleep with the lights on to avoid flashbacks, let me. If I need to lay on the floor, don't question me. Allow me to be the judge of what I need. Let me take the lead on where and how I want your support. It may not makes any sense to you, but for me, it's everything." — Tori Summerhill Fox
19. "Understand that some situations are scary. I cannot tell you why. It's just a feeling. If I am emotionally uncomfortable and need to bail, I am not being a baby." — Marie Duke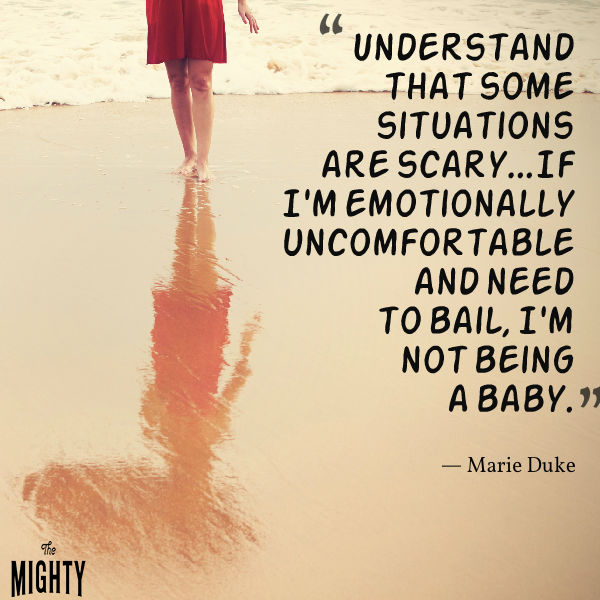 20. "Don't be afraid to talk to me. My fears and panic attacks aren't contagious. Just simply be there for me." — Mandy Ree
21. "Understand that my reactions to you or situations may have nothing to do with what's going on in the present and everything to do with what happened in my past." — Kristen Rubart
22. "Believe me." — Tish Patricia Phillips
*Answers have been edited and shortened.
Originally published: March 4, 2016