What Befriending Myself Means After Childhood Trauma
---
Tattered pink dress. Tangled hair. Dirty fingers. In my mind's eye, I see a little girl. She is standing alone, nose pressed against the window of an imaginary cafe. I feel her longing deep inside my body.
I noticed her for the first time today, as I scrolled through social media. I'd never seen her before. I guess she's been there inside me all this time.
On the other side of the glass are two girlfriends having cocktails. Besties. BFF's. Friends for life.
The little girl leans in closer, searching for clues. Eyes widening, breath fogging up the glass, she tries to absorb every detail of the scene. Facial expressions. Body language. Tone of voice. Maybe then she'll understand.
"You've got this girl!" says one friend. "Vodka helps!" says the other. They laugh and laugh.
Tears are streaming down the little girl's face. I touch my cheek and realize I am crying too. Gently I reach out, enveloping her tiny hand with mine. An invisible child. Afraid, lost, alone. I hear a tiny voice.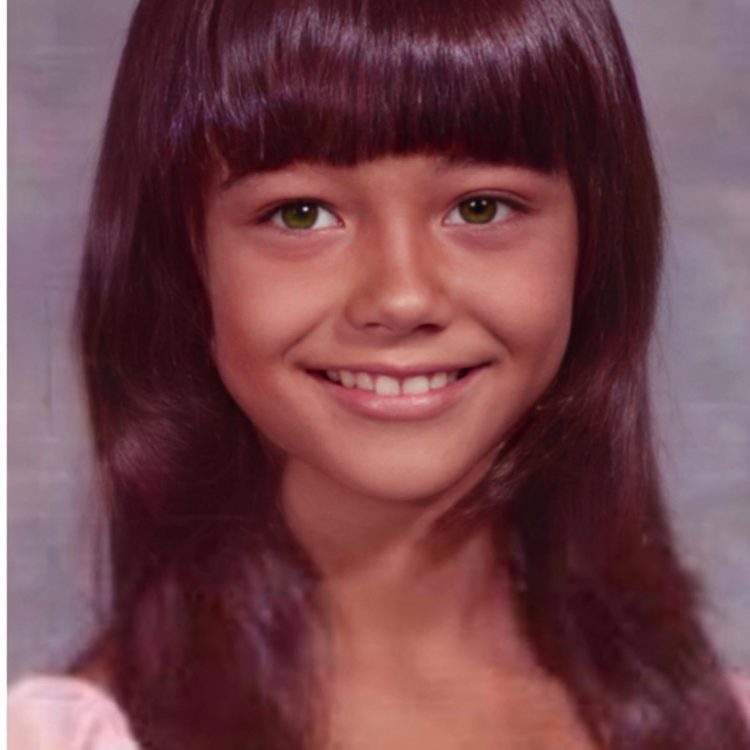 "I wonder why they can't see me."
"I wish I had a friend like that." she says.
"Don't cry sweetheart," I whisper softly as I pull her in close to me. "I'll be your friend."
When you don't trust the world, or yourself, close friendships seem like something meant for everyone else but you.
Such is the paradox of untreated childhood trauma. The person that desperately needs human connection, is at times unable to connect meaningfully.
Although tempting, I cannot blame others for my lack of close meaningful relationships. If I'm honest with myself, I haven't always been a great friend.
Idolization. Obsession. Victimization. Vilification. Ignored invitations. No shows. Inappropriate anger. Paranoia. Tears. Ghosting.
This describes me in relationships before I got treatment for complex PTSD.
Attempting to navigate adult friendships with a mind stuck in 1975, I was more than lost, frustrated and confused. Emotionally, I was a 9-year-old.
"Well that explains a lot!" thinks anyone who's been my friend for longer than five minutes.
In retrospect, I can clearly see how my reactivity and emotional dysregulation contributed to my inability to achieve and sustain healthy relationships.
If I didn't understand my own behavior, how could anyone else?
"We are friends for life. When we are together the years fall away. Isn't that what matters? To have someone who can remember with you? To have someone who remembers how far you've come?"
– Judy Blume
As I sit down to write my blog, I am at a loss for words. Once again I'm having trouble remembering details about my own life. I know that my family moved away from West Palm Beach in 1977. Then, we lived in New Hampshire for a very short time before ending up in Melbourne, Florida in 1978. That's all a matter of public record.
I don't remember saying goodbye to my best friend. I don't remember packing up, or moving away. No matter how many 1970's songs I listen to, I can't seem to conjure up one recollection of me leaving West Palm Beach.
The clues are there.
The biggest hint is my perception.
For my entire life I have viewed the fourth grade with a reverence that is at times comical.
Now that I really think about it, my voracious reading habit must have bled into my psyche at the time. The tales of my life read like a Judy Blume novel. After all, I read all of her books. "Tales of a Fourth Grade Nothing" sounds like it was written just for me.
My stories?
Kickball Cursing. God Bless My Underwear. Somewhere Over the Rainbow.  Dark Shadows. The Legend of the Sugar Plum Fairy.
My family and friends have heard these tales time and again throughout the years, ad nauseam. My favorite grade. When I was somebody. When I had someone. In my imagination, I'm always wearing my favorite pink dress, with my trusty sidekick, Yvette. She was my person.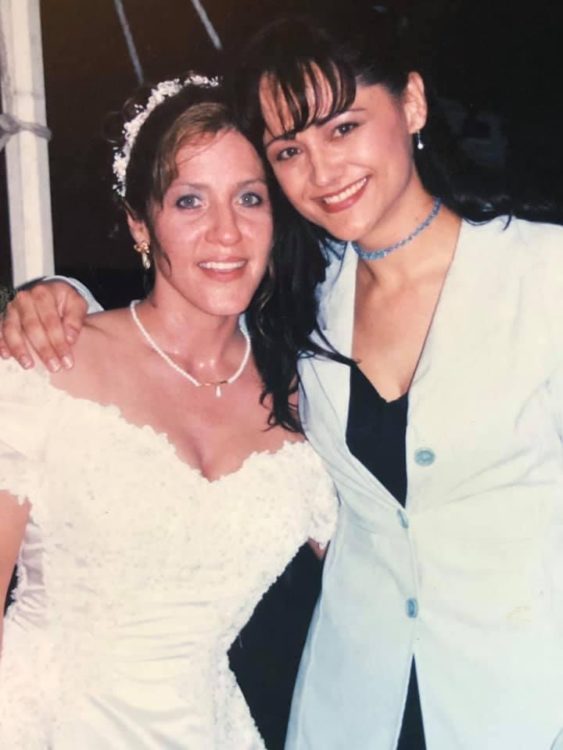 Friendship motivates. I remember willingly walking/running two miles round trip, five days a week, just to watch Dark Shadows with my bff. A 30 minute show.
Friendship makes bad times bearable.
"Hey girl, wanna date?" she'd say as she turned towards me during class, turning up her nose to make a piggy face only I could see. Oblivious to the fact that I was in a classroom I threw my head back, opened my mouth wide and laughed loudly. I was still chuckling as I stood in the hallway for the remainder of class.
So, while I may not recall the details of leaving my only childhood friend, I will always cherish what was left behind.
"How we handle our fears will determine where we go with the rest of our lives."
– Judy Blume
Going outside my comfort zone, and facing my fears has become a way of life for me. My first tentative recovery steps, taken just five years ago, have become leaps and bounds today.
After two years of EMDR therapy, I have become less emotionally reactive.
I approach friendships in a much healthier way. Five years ago I was invited to a dinner at a very popular local restaurant owned by a fabulous woman I had always wanted to meet. My dinner companions were on a charitable foundation board with me and I knew everyone in attendance. As I nervously got dressed and applied my make up, I had every intention of walking into that restaurant.
Instead I found myself inexplicably crying and driving home after convincing myself they would be much better off without my presence.The fact that I am now friends with that fabulous woman is a testament to my healing. Her name is Maxine and she's the kind of friend that makes everything more fun. So, when she asked me if I would like to go outside my comfort zone and do five minutes of stand-up comedy for the first time, I said yes without hesitation!
I'm going to walk out on that stage and say goodbye to the old me with laughter.
Empowering myself with laughter. Learning to love myself as is. Staying sober since June 25, 2019. Consistently writing my blog for a year. Connecting with other trauma survivors. Becoming associate producer of a movie. Talking about trauma on a monthly radio spot. Making new friends. Creating a podcast to help Recover Your Joy. Taking care of myself. Appearing on a PBS television program. Committing to doing five minutes of stand-up comedy in front of a room full of strangers. Deciding to take that opportunity to talk about my transformation.
As I list my recent accomplishments for the first time I am filled with pride and hope for the future.
"Way to go little Naome!" I say to my inner child.
As long as I keep believing in myself and loving that little girl who lives inside of me, I will never be lonely again.
"Believe in yourself and you can achieve greatness in your life."
– Judy Blume
Images of Naome and Maxine at header, Naome in 4th grade, and Naome and Yvette at Yvette's wedding. All images via contributor,
Originally published: March 25, 2021