How to Cope After Seeing Your Abuser in a Dream
---
One of the cruelest and most unexpected setbacks in survivorship can be seeing the perpetrator of your sexual abuse or assault in a dream.
You might feel an overwhelming pang of dread when you wake up, even before your eyes open. It doesn't even matter if it was a good or bad dream. Just seeing them, hearing their voice or even recalling the abuse swells a fear inside of you that bears down like the slow descent of an elevator.
But you have to get through the day: bills have to paid, kids have got to get fed, you have to show up and so on. But after what many have described as being retraumatized, how do you put one foot in front of another? Here are three ideas that might offer some support. 
1. Write down that dream and then rip up the paper.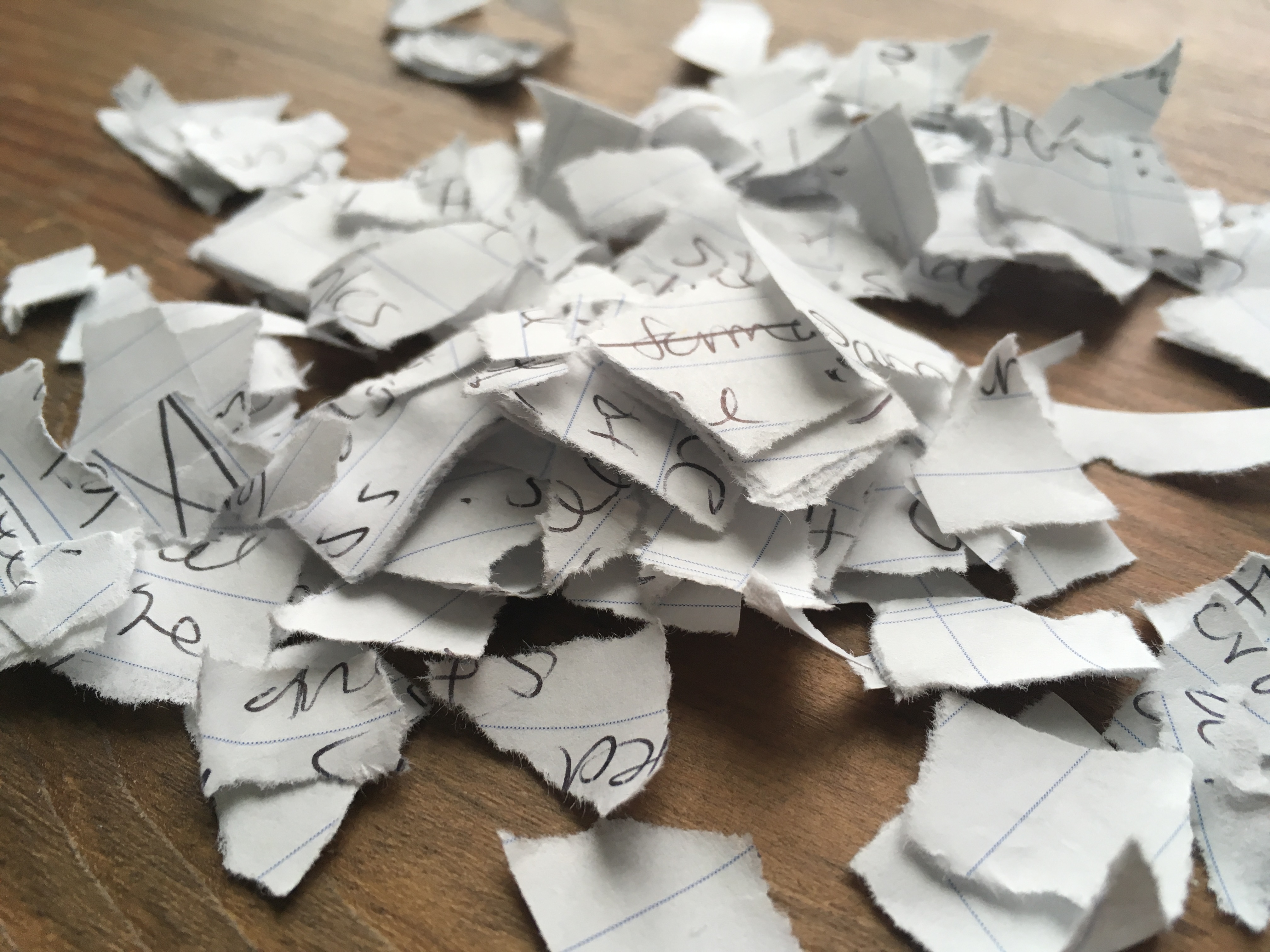 It's funny that when we wake up, dreams seem to fade so fast but the ones with our perpetrator can linger for what seems like forever. 
Write down the details of your dream. Once you've captured everything that happened and how it made you feel, rip it up into a million pieces and throw it out. This is a mental and emotional exercise that can help to feel lighter. I like to think of it as canceling out a negative vibration. The best part is, if a flashback tries to creep into your mind, the thought will be interrupted with the memory of how good it felt to rip up that piece of paper.
2. Positive affirmations.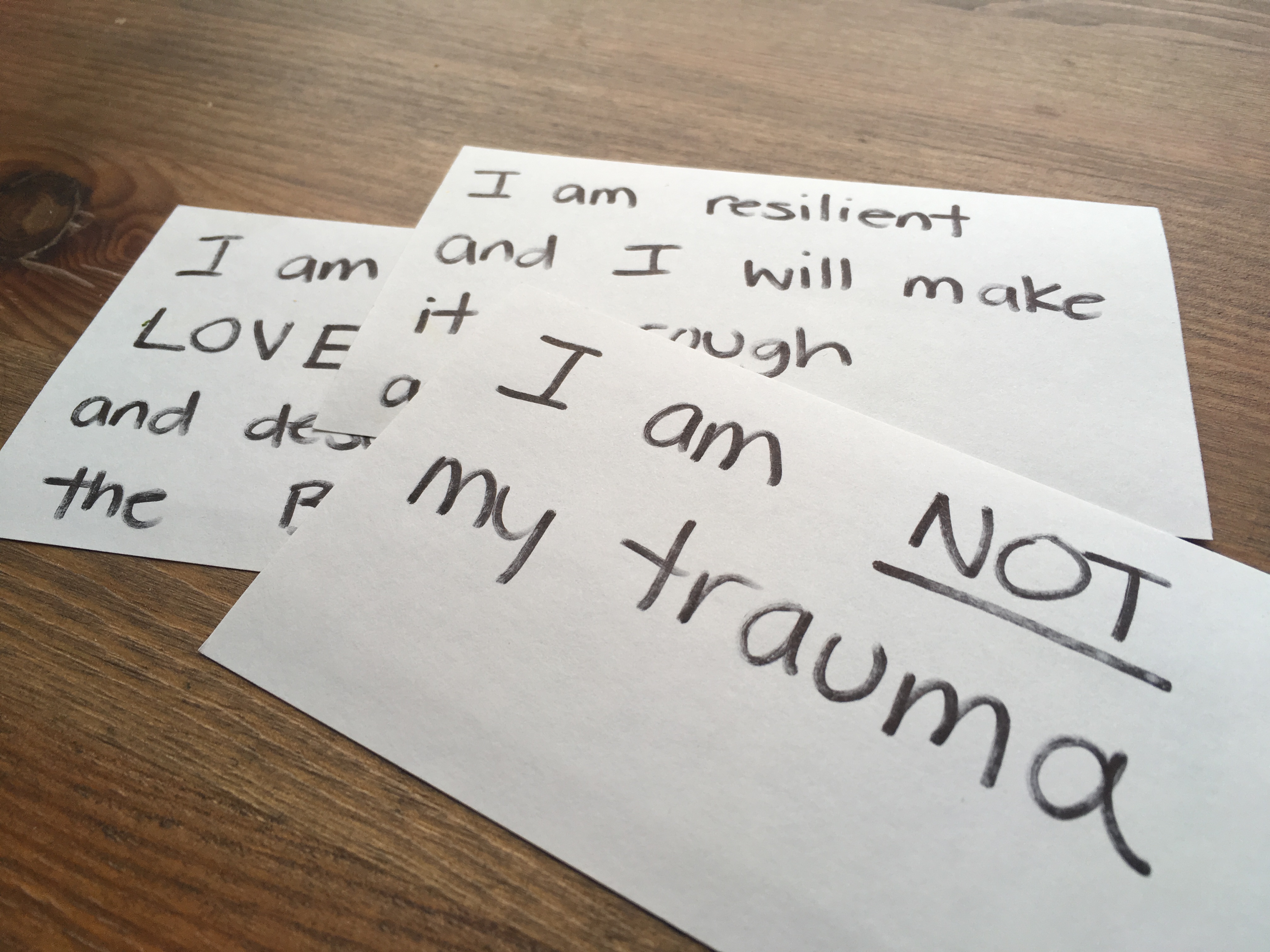 "I am not my trauma."
"I am resilient and I will make it through another day."
"I am worthy of love and deserve only the best." 
These are some I use, but feel free to make up your own. I like to do this in front of a mirror. At first, it felt funny doing it but I am so glad I stuck with it. This may seem like a "hippy-dippy" tactic but there is something very reassuring in hearing yourself being kind to yourself. You are not "talking to yourself;" you are using your human voice to convey a message to your divine soul.
3. Laugh out loud.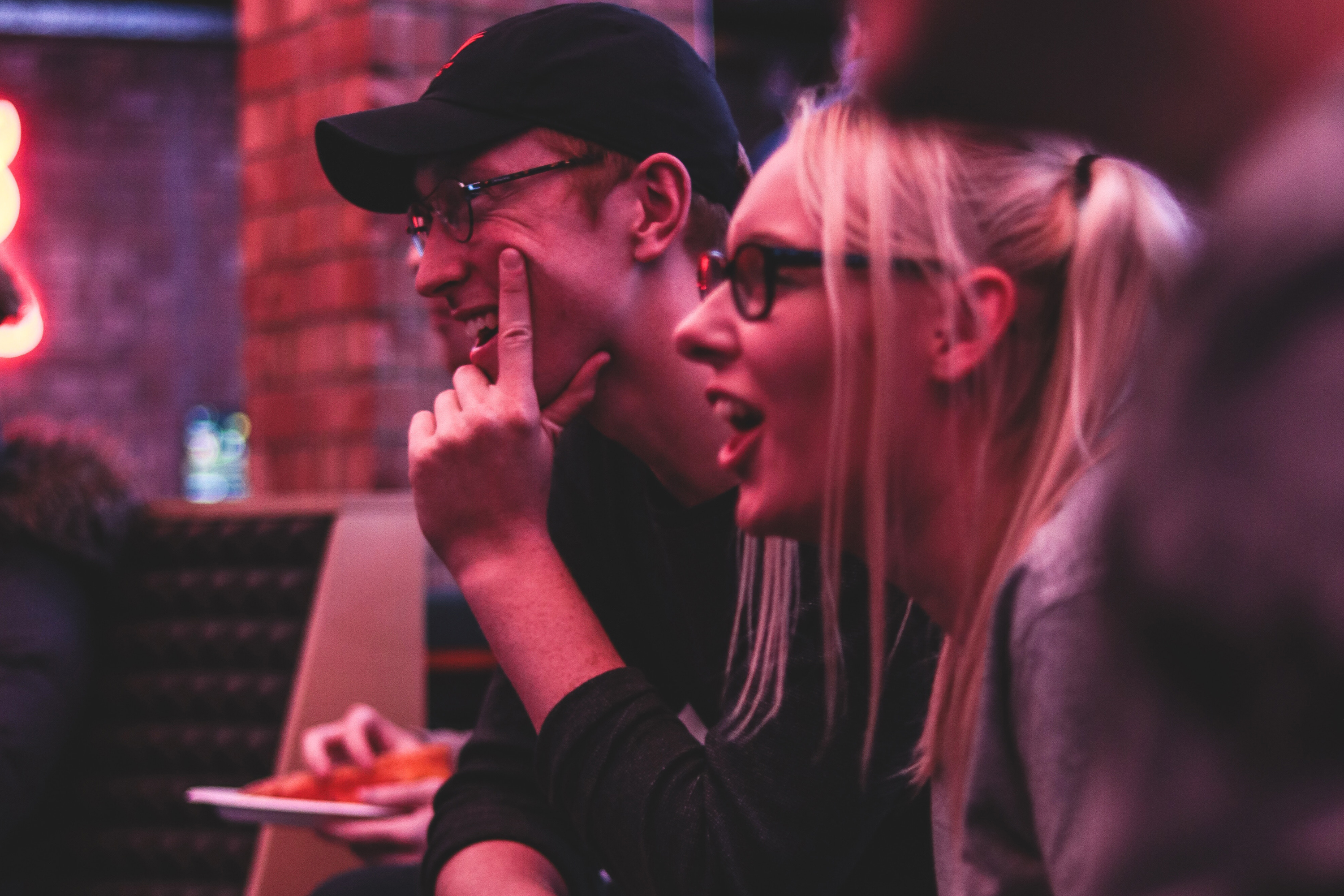 Distractions are a popular go-to but the best ones are ones that release endorphins. Find a low-key comedy show happening in your city and just go. Your mind will be so busy taking in a new setting, new sounds and all the jokes, it won't have time to think about the dream. Plus, you'll be laughing and supporting new comics. I find I laugh harder when the show is super bad or awkward.
TIP: Sit in the back row in case you feel anxious and pressured to laugh at everything. Sit close to the exit so you can leave whenever you want without drawing too much attention to yourself.
Don't like going out, or uncomfortable any other place but home? There are so many great comedy shows on Netflix and YouTube to explore. If all else fails, plug these into YouTube searches never fail to make me laugh, "Bad American Idol Auditions," "Shark Tank fail" or "Judge Judy."
I like comedy, but of course, there are other ways to release endorphins: drop into a cheap dance class you've never tried, do a random act of kindness, look up a recipe to cook/bake and enjoy, find an old shirt and DYI into something funky and artistic.
To avoid having these dreams altogether, try an activity before bed that plugs new "storylines" into your head. I do this on days I've been triggered by seeing them on social media or hearing something that reminds me of them. Try:
1. Reading a book. I found fantasy novels work well for this purpose.
2. Adult coloring books. They have watercolor versions now too.
3. Clean your room before bed and change the sheets. Decluttering your room will do the same for your mind.
Lead Photo by Thư Anh on Unsplash. Comedy club photo by Emmanuel on Unsplash. All other photos by contributor.