What You Should Know About PTSD Avoidance of Trauma Triggers
---
When something traumatic happens, it makes sense to avoid anything that would trigger those memories. Whether it's people, places or even small reminders, thoughts or feelings related to trauma, you may want to stay clear from all of it in any way you can. This makes sense, especially when trauma triggers can cause such painful emotions or even intrusive memories and flashbacks.
However, avoidance can also make your world small — you might stop connecting with loved ones or participating in hobbies you love. This can increase your risk for depression. That's why getting support and professional help if you need it for trauma-related avoidance can be so important, including if you have post-traumatic stress disorder (PTSD).
What Is PTSD Avoidance?
Avoidance can take many forms in the context of PTSD, all of which serve to protect you from remembering or reliving distressing traumatic reminders. You may find yourself avoiding memories, thoughts or feelings related to the trauma, as well as people, places and objects.
Avoidance is designed to keep you safe: If you once saw a tiger hiding in green bushes, it makes sense to avoid green bushes and maybe tall green grass to be safe. But this doesn't serve us in our modern world and can cause significant issues in your life.
For example, your boss may remind you of a perpetrator so you avoid going to work. If you were sexually assaulted, you may struggle with intimacy because physical touch triggers past memories. Trucks rumbling down the street remind you of a traumatic combat experience so you stop leaving your house to avoid hearing those sounds.
Is Avoidance a Symptom of PTSD?
When avoidance starts to keep you from participating in everyday activities or gets in the way of important goals, it may be considered to make a PTSD diagnosis. According to the Diagnostic and Statistical Manual of Mental Disorders (DSM), avoidance is one symptom or criteria professionals use to determine if you have post-traumatic stress disorder (PTSD).
Other diagnoses that may have avoidance as a symptom include:
Acute stress disorder (if PTSD symptoms have lasted less than six months)
Generalized anxiety disorder
Social anxiety
Panic disorder
Phobias
Obsessive-compulsive disorder (OCD)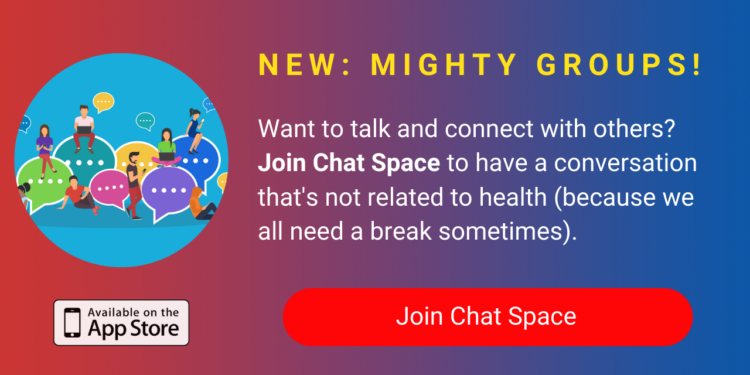 Want to talk with others who get you? Join the Chat Space Group on The Mighty here.
What Is PTSD Avoidance Like?
Avoidance due to PTSD and trauma can take many forms. Mighty contributor Monika Sudakov shared one way this occurs for her is avoidance of conflict:
I am one of those individuals who will avoid conflict at all costs. If I sense someone getting angry or frustrated, or I hear someone's voice getting louder, my hypervigilance kicks in. I immediately freeze and then quickly go into fawn mode to try to assuage the other person. I literally begin to feel panicked and so overwhelmed that I will do anything to make it stop.
Mighty community member Christena A. explained how sometimes it can lead to avoidance of situations that are supposed to be helpful:
Having cancer you'd think I'd go to a doctor for peace of mind that I'm healthy but instead I avoid the doctor because getting that diagnosis was so traumatic.
Where to Learn More About Avoidance
To learn more about what it's like to deal with trauma and PTSD-related avoidance, take a look at these Mighty stories from people who have been there. And if you want to share your experience with others who get it, post a Thought on The Mighty. Here's how.
Other Symptoms of PTSD
If you live with PTSD, you know the condition is more than just avoidance. Here are some of the other common symptoms of PTSD: