What You Can't Tell About POTS From This Picture
---
Within the last month, I have gotten my long-awaited diagnosis. Postural orthostatic tachycardia syndrome (POTS). That's what I've known it was for nearly a year now, but something about having an actual diagnosis is wonderful.
And since getting my diagnosis, this picture has become very important to me. Why? It was late at night, it's grainy, dark, and rather sad. But to me, this is my POTS.
There's a whole story behind this picture. This was about a month before my diagnosis, I had already met my new doctor and had a date for tests. This was a lazy Sunday. I had a migraine, and while my friends and roommate went to our usual Sunday night dinner at a friend's house, I stayed back to go for a walk, to help sooth my mind and strengthen my body. It was slow going, but worth it.
Walks always help me, both physically and mentally, when I start getting depressed from the pain. And although I could barely walk by the time I got back to my dorm, it was good. But back to this picture.
I had been walking for an hour, starting when the sun was just going down so it wouldn't trigger a migraine, and ending when it was too dark to walk around town by myself anymore.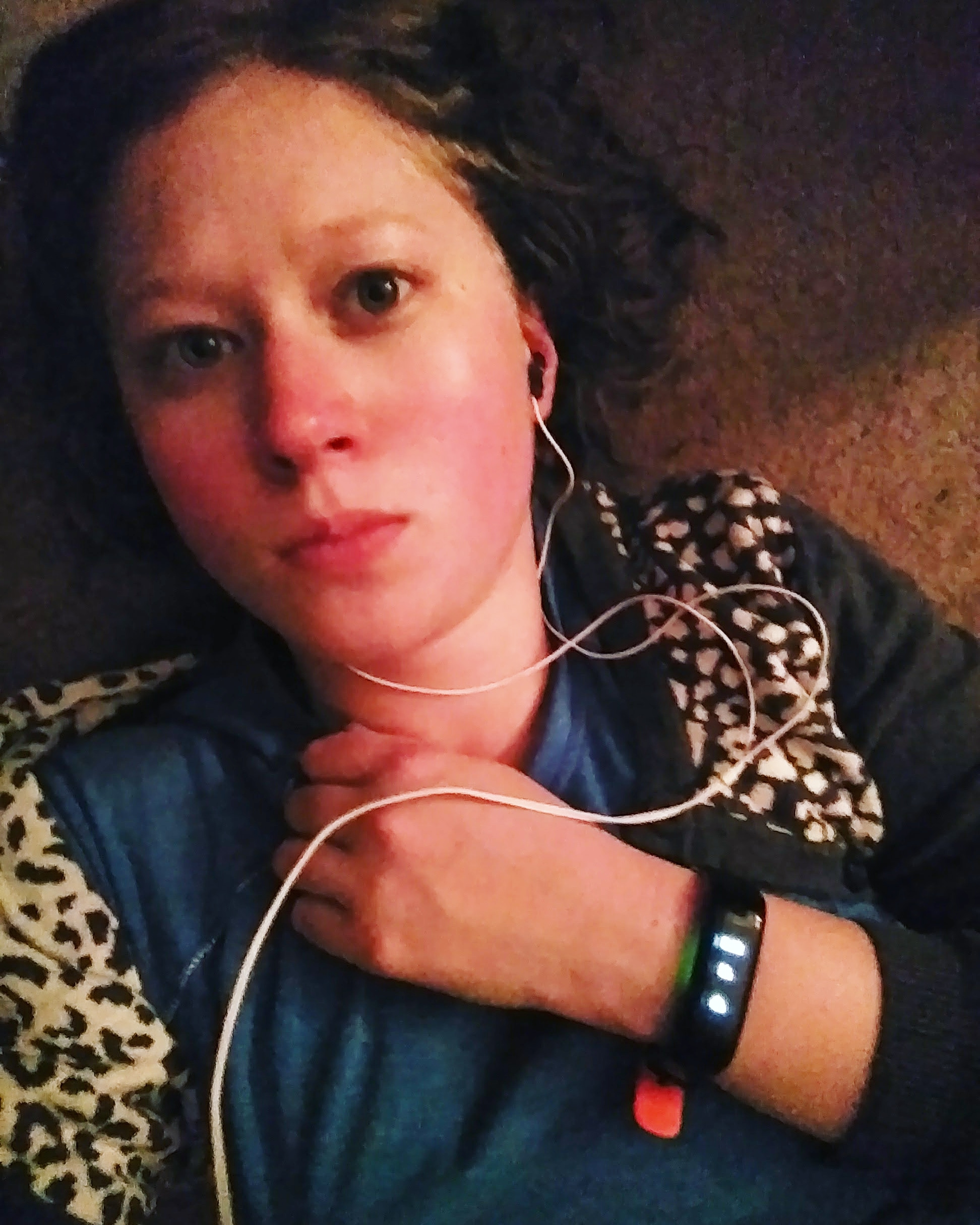 Heading back to the dorm, I live on the third floor. And every day I can walk up those steps, it feels like a triumph – no matter if it takes me 10 minutes because I have to pause and breathe to let my heart beat go down or not. So when I took this picture, I had walked for an hour, then climbed 48 horribly long steps up to my room.
When I got back to my room, I collapsed on my rug on the floor and I stayed there for the next 10 minutes, only moving to check my heart rate and to take this picture. I couldn't even kick of my shoes, and I hate wearing shoes indoors.
My heart was going about 140-150 beats per minute, after walking and stairs, my face was terribly red, and I was completely exhausted. But every day I can take a walk, every day I can walk up those stairs, every day I fight for my health, I keep on fighting against my weakness. Fighting to stay strong.
So what is this picture all about? Persistence. Perseverance. Pain. Hope. Strength.
We want to hear your story. Become a Mighty contributor here.
Originally published: December 29, 2017