6 Ways to Save Your Spoons in College
---
I've never been one to take the easy route. I like to challenge myself, push myself outside of my comfort zone, and try new things. College is the perfect place for people to step outside of the bounds of their usual daily activities and take part in something amazing and new. And, in my three years of college, I've learned a lot about preserving my energy for what matters.
Here are some good things that happened:
1. I auditioned for and got into two different shows run by student theater groups on campus.
2. I joined the Disabled Students Collective to meet fellow disabled students and discuss how we can make campus more accessible to the disabled.
3. I met another girl with postural orthostatic tachycardia syndrome who gets IV infusions and instantly bonded with her.
4. I visited Gallaudet University.
5. I cooked two pounds of pasta and made homemade bolognese sauce.
6. I went to a drag show at a local gay night club.
Here are some negative things that happened:
1. I spent a whole Saturday nearly crying from how much pain I was in after going to the night club.
2. I suffered through a psychology class on the verge of a severe migraine due to a flashing light directly above me and a thunderstorm approaching.
3. I was late to my first American Sign Language class because I infused the night before and forgot how sleepy it made me.
4. I nearly fainted on the shuttle bus because the heat was on and no one would give up their seat for me. (Never mind the fact that I was infusing and had my Medic Alert bracelet on.)
5. I nearly fainted in yoga because the teacher had us practice ways of getting to down dog for nearly half of the class.
6. I missed dinner because I came home from class and was in so much pain from walking around with friends that I took a three hour nap.
7. I nearly fainted in Whole Foods because the line was so long.
Some of the negatives were due to my poor judgement. However, most of them were due to things I couldn't control, but should have been prepared for.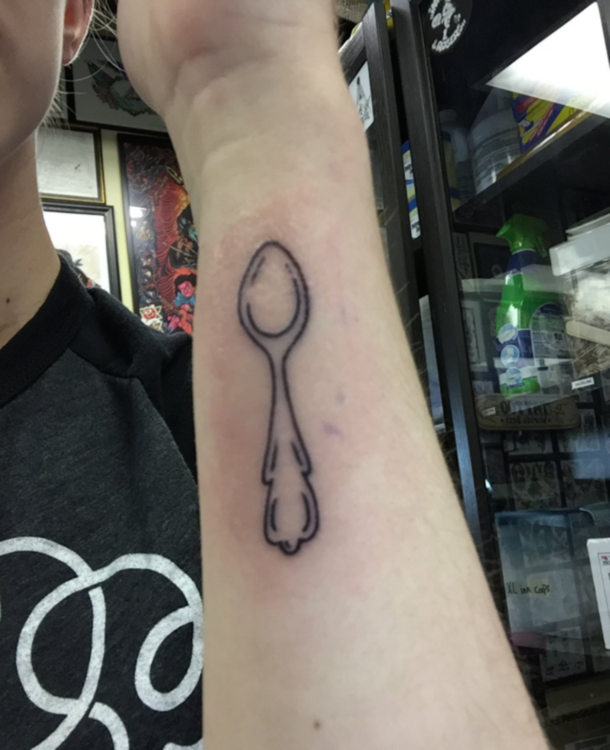 After looking back at my mistakes, here are some tips I can offer so you don't use up all of your spoons day after day.
1. Don't try to do everything. You're allowed to say no to friends, student organizations, and even teachers. Just because you want to join a team doesn't mean you'll have the spoons to do it at the end of the day.
2. Expect the unexpected. Check the weather religiously before you leave for class and always carry rescue medications or snacks with you. You may need your medication at times, but not have time to run back to your dorm to get it.
3. Be prepared to self-advocate. I know this one is scary, but most teachers will be willing to work with you. Make sure to get in with your college's Disability Support Services to register yourself so you're eligible for accommodations.
4. Eat three meals a day when possible. Seriously. Forgetting breakfast, lunch, or dinner is the worst thing you can do. Even if you can't stand much food, eat as much as you can at the time. Be sure to bring snacks with you if you feel like it's a day when you won't be able to eat full meals. You need to supply your body with the energy it needs.
5. Get enough sleep. I know it's tempting to stay up with your friends until 1 a.m. every day, but your body will be in full shut-down mode soon enough. Even if your extracurriculars keep you out late, do your homework beforehand and try to sleep as soon as you get back to your dorm. Your body and grades will thank you.
6. Find a support network. Whether it be fellow spoonies, your roommate, or that one kid who always asks how you're doing, find someone who will help look out for you and lend a hand when you need it. It can be draining to not have anyone watching out for you when you're away from your parents.
These are only a few suggestions, but I really hope they can help any chronically ill college student who might be struggling with how to handle things on their own for the first time.
If all else fails, just find a way to always have an extra "spoon on hand" like I did.
We want to hear your story. Become a Mighty contributor here.
Originally published: September 13, 2017