From the Chronically Ill Teenager Sitting in the Corner of the Party
---
I am an active young woman. I always have been. Currently, I am writing this in the corner of a get-together I planned for the varsity tennis team.
Everyone else is having lots of fun, and I'm glad, but slightly jealous. One round of whiffle ball took everything I had. I've been team captain for a year and playing for seven. Throughout my life, I've done karate, softball, tennis, competitive poetry, debate, a million more clubs and sports, while also balancing being one of the top in my class and the rigor of Advanced Placement.
Girls like me, extremely driven type As, thrive on as little sleep as possible and too much caffeine. We have planners that document every appointment and obligation. I have an outline for my life with time frames. My resume shows that I have always been a busy bee. The motto for my life could've been, "You never remember the nights you got enough sleep." It never used to phase me. I could go and go and go. I was an athlete, a student, a friend, an organizer, everything.
Today, I struggle to get out of bed.
The pain and fatigue of postural orthostatic tachycardia syndrome drains me of everything. It's like my body uses three times the energy of a healthy person's to perform basic tasks, like standing, digestion, walking or sitting up. Most days, I'm so uncomfortable and tired, I feel like I must've ran a marathon the day before, when really I just got up to get water and maybe forced myself to shower. I used to get dressed up for school, full makeup, a cute outfit and hair done. Today, I only wear things that cover my compression tights. Brushing my hair feels like someone is scalping me. When I have the energy for makeup, I do it, but that's rare, so mostly, it's my bare face.
I began having symptoms of chronic fatigue, Raynaud's, poor appetite, headaches and minor vertigo in my freshman year of high school. During my senior year, syncopal episodes led to a diagnosis of postural orthostatic tachycardia syndrome, or POTS. I don't need to reiterate to whoever is reading this that this was far from in my agenda. I was accepted to two honors programs at the University of Texas in November 2018. Today, I wonder whether I will be able to go in a couple months, to live on my own, to try and survive when some days I do not have the energy to eat, when I faint regularly enough that it impedes my function, when I am living in the uncertainty of good and bad days
My dreams of being a human rights lawyer seem very bleak right now, as I do not believe I could stand in a courtroom for a long period of time, much less deliver a case with passion and diligence.
Against my doctor's wishes, I am still participating in every extra-curricular and attending high school. It's not to be obstinate. I am so worried that my syndrome will progress, and I will regret not doing everything I could in the time I had. I'm not saying it feels good. It doesn't, but I have accepted that pain is now a constant in my life. This isn't to be negative, at all. In fact, denial could only make everything worse. I have accepted that this could last forever, but that doesn't mean it doesn't scare and upset me. My autonomic nervous system is broken and confused. Some days, I worry I will continue that way as well.
POTS steals my energy, my focus, my appearance and my relationships. My friends have tried their best to understand my health issues, but at the end of the day, I feel more like a liability than asset to all of them. Not due to their actions or words, but because I've had to ask for help from them so many times just to go out and have "fun." They all know to try to catch my head if I faint and lift my legs up. They know I push myself way too hard and remind me to slow down. This has never been their job, and I can't help but bear guilt that my own struggles have affected them so. They would never complain, and this makes it even worse. I'm not ungrateful for their kindness, but I am worried at the toll it takes on them. I have isolated myself so much because:
A) I'm too tired.
B) I'm worried I'll become too tired.
C) I don't want anyone to become too tired of me.
High school is hard for anyone who is different, and my POTS has been no exception. Plenty of people have accused me of "faking it," both directly and indirectly. I've been mocked for syncopal episodes. Some people have even encouraged me to "hit my head harder next time." I don't pay much attention to these comments because I know they stem from ignorance. However, they do make my bad days worse and have a nasty habit of showing up when I cannot handle another thing. Dealing with chronic illness has taught me that I am not invincible, no matter how greatly I pretend to be.
However, chronic illness has also given me vulnerability in ways I could not seek before. I have always had trouble asking for help or trusting others. The only reason I do now is because I have no choice. This is not necessarily a bad thing. I am learning that I am worth other people's time, and that no one can survive this life alone. It's slow progress, but progress still.
I have also realized that, while not invincible, I am remarkable. Everything in my life is a fight right now, and I've never backed away. I have a "go down swinging" mentality with all I do. When things leave me exhausted, I rest, not give up. I have been to doctor after doctor and experienced every emotion from disappointment, anger, triumph and fear, but I still go and demand the best care possible for myself because I deserve that. Everyone with POTS, or any illness, does. I often hope there is a purpose in all the pain I am going through, that maybe, one day, I'll look to the universe and say, "Thank you so much for giving me growth."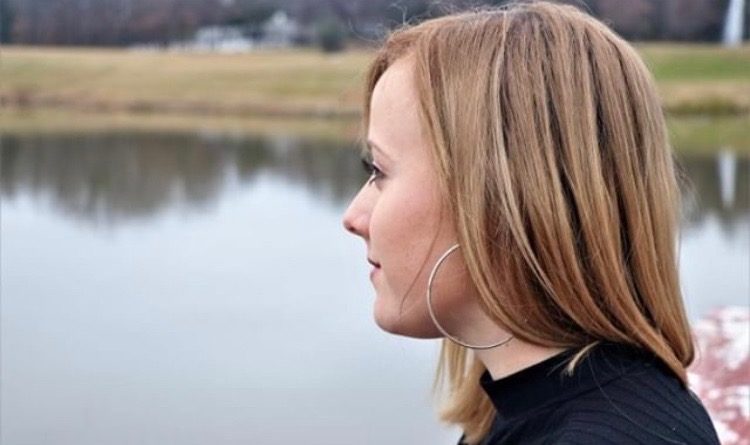 That day isn't today though.
Today, I'm 17 and I would like to be schooling my peers at ping pong, but instead, I'm in the corner of this room, lost in my thoughts.
Today, I'm gonna drink water, eat salt and dream of a world where my validity isn't questioned, my ailment has a cure and no other person has to feel as I do. That may never happen, but like always, I take myself and my dreams very seriously. Postural orthostatic tachycardia syndrome can do its worst to me, and while there will be days I bend, crack and shake, I am confident it cannot break me. I am scared out of my mind. I feel trapped in a body that just isn't mine. I am in a battle between how I really feel and "fine," but the moral of the story is: I don't lose and I don't quit and someday, I will heal from this.
Some day, I will quit mourning the girl I was before sickness.
Someday, I will feel my true age again.
I cannot wait until then.
Photo by Gianandrea Villa on Unsplash