To the Girl I've Become After My POTS Diagnosis
---
To the girl who is gone,
So, you received this strange diagnosis after years of searching: POTS. Um… what exactly is that?  It's the beginning of the end of whoever you were before. That's the thing that will torment you and the thing you can't let go of — the person before versus the person after. Well, she's not who you want her to be.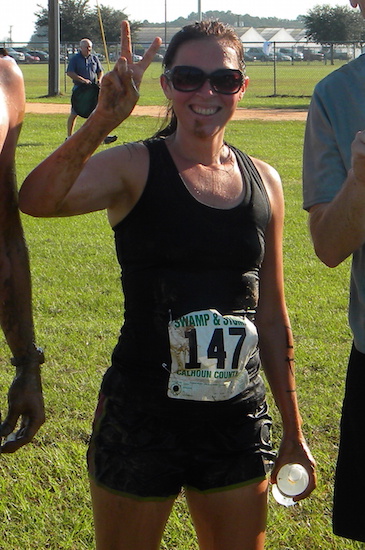 You will soon realize that "after" is devastating. After-girl has been wiped out by a tsunami. She's drowning, and there is no light above. She can't run a 23-minute 5K or a half-marathon. She can't shop for hours because she hates crowds and noise and lights. She needs help caring for her children. She sleeps all day whether she wants to or not. I feel like I'm stuck with her forever. She's my after and my future.
What do you (and I) do when we cannot be who we were before? I cry. I cry some more. I run from my house like the devil is chasing me. Why? Oh, yeah, a panic attack. I stay home alone because of sensory overload. I dare not leave. I still run… like a turtle. I often let my kids stay with Grandma. I sleep so much that I don't know what day it is.
But some things help — talking to a stranger gives me a lift for a little while. Knowing I have an awesome husband who picks up the slack without complaint helps. Spending time with my kids who always smell like dirt, and I love that. Reading a great book with a chai latte is very relaxing. I am so angry at what I consider to be the injustice of the universe, yet I continue to count my blessings.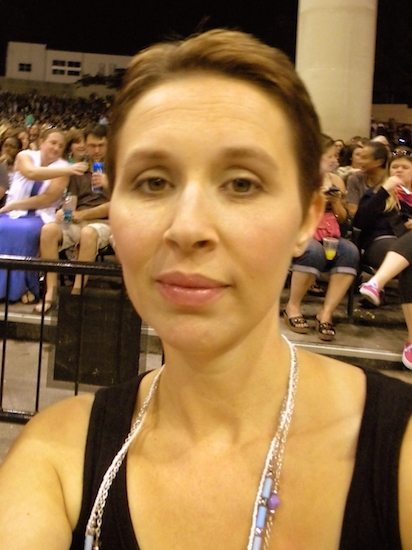 Have I accepted this after? No. I only do what I can to cope with POTS.  I take my meds and see many doctors, even though I don't like it. I stay up late and sleep all day. I have no energy. This is my new reality. So many negative, hopeless thoughts tear at my soul like tiny barbs. Some days I can fend them off; some days I sit on my bathroom floor and cry until I can't breathe. I take this journey one day at a time, or maybe one hour at a time. I don't know what the future holds, but I do know the indelible line between before and after became very real to me. And maybe to you, too.
There is no going back after this diagnosis. The after-girl is me now, and that's that. My advice for anyone else going through this, too, is to talk to someone, cherish your family, read something you love, drink something warm, exercise slowly and cry when you need to cry. Be the best after-girl you can possibly be. Swim relentlessly for the surface. It's OK after all.
Editor's Note: This is based on one person's experience. Please consult a doctor with any questions or concerns you might have.
The Mighty is asking the following: What's one thing people might not know about your experience with disability, disease or mental illness, and what would you say to teach them? If you'd like to participate, please send a blog post to community@themighty.com. Please include a photo for the piece, a photo of yourself and 1-2 sentence bio. Check out our Submit a Story page for more about our submission guidelines.
Originally published: March 8, 2016