What an Average Workout Looks Like With Dysautonomia
---
I work out just like you work out. Well, maybe not exactly the same way you do.
I have postural orthostatic tachycardia syndrome (POTS), a form of dysautonomia, and this is how I get my sweat on.
1. I must make sure I'm not home alone, which by the way is the same rule for showering.
2. I first drink at least 30 or 40 ounces of water, a cup of coffee, a bowl of wheat bran with fruit, and my nine morning pills.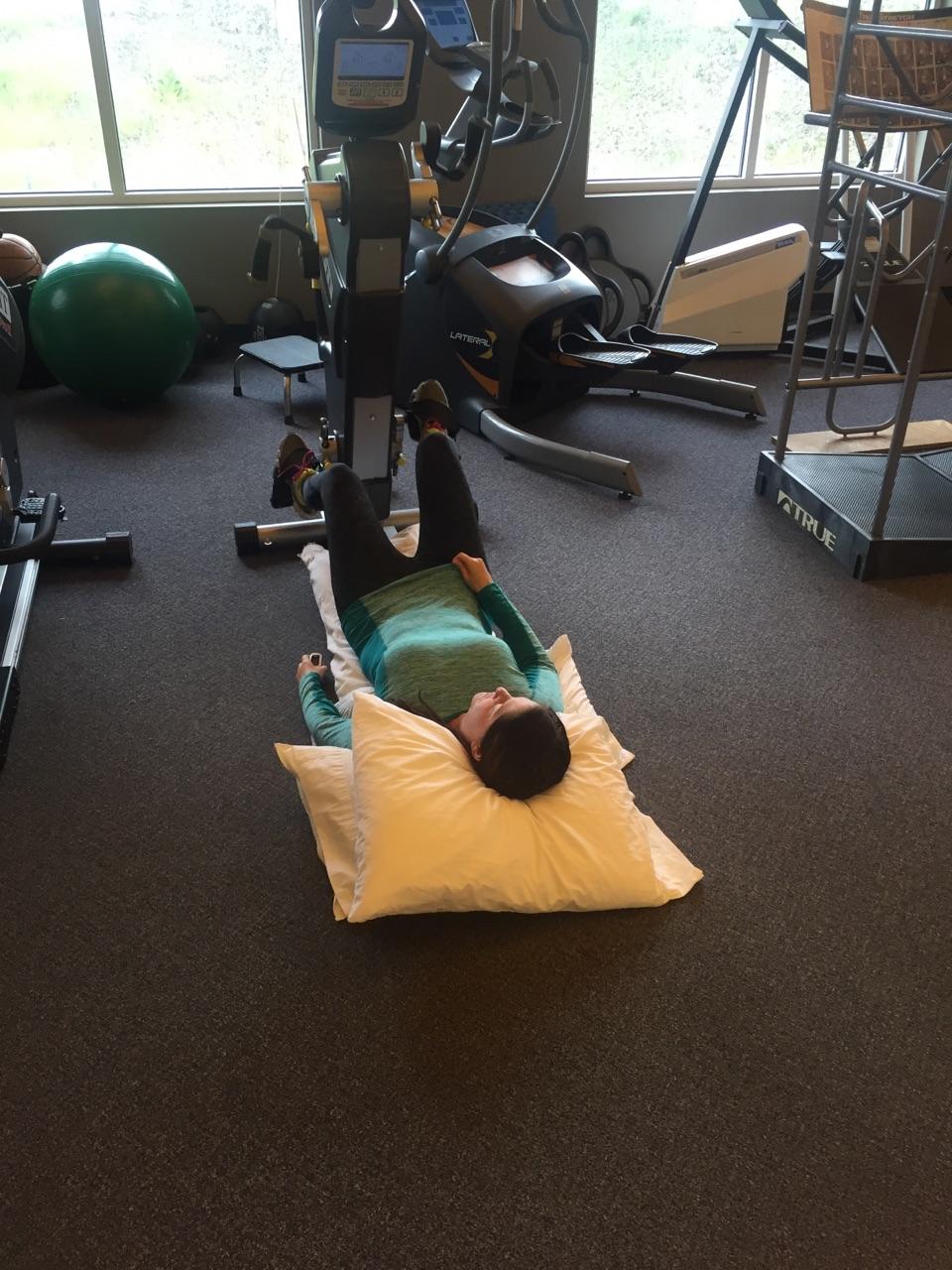 3. I usually do at least one or two logic puzzles on my cell phone to wake up my brain.
4. I set up a chair next to my recumbent bike where I put all of my necessary items. This includes a big glass of water, salt tablets, oximeter, blood pressure cuff, and a sweat towel because I'll surely be dripping. Oh, and of course my cell phone.
5. If my husband is sleeping after a graveyard shift, then I must make sure I have a long distance babysitter. I usually text a friend who is good at setting alarms and also knowing what they mean when they go off. I ask if they can set an alarm for 15 minutes and one for 30 to text me. If I don't reply then they call me. If I don't answer the call, then they need to call and wake my husband up and tell him to get oxygen and come find his unconscious wife.
When I'm at physical therapy, they actually take the seat off the bike and have me lay on the floor and pedal. The benefit of this is I can keep my heart rate 15-20 beats lower, which lets me go for a longer time and usually have less symptoms. Another fun benefit is then everyone who walks by can say, "Oh, I wish I could lay on the floor." I just smile and think of fun replies in my mind.  Laying on the floor is so much fun that I do it randomly and suddenly and with great force. Sometimes I just lay there until someone happens along to revive men. Everyone dreams of laying on the floor in public places because they are always so clean!
Whether you are out jogging on the pavement or working out like me, we're all in this together just trying to do our part to be healthy!
Follow along with Amy's story at POTS: Finding Smiles in the Trials.
Originally published: July 16, 2016