My Thoughts and Questions As a Patient After President Trump's State of the Union Address
---
What did you all think of President Trump's State of the Union Address 2018? I thought it was exceptional and Trump is delivering many of the things he discussed in his speech. The economy is improving and Americans are receiving tax breaks. I am not writing to debate about President Trump or his speech though, since plenty of other people more qualified than I am are doing that. What piqued my interest most in Trump's address were his comments about health care. The FDA approving more drugs and medical devices than ever before is a godsend for patients who do not have an approved or effective treatment for their condition. I also believe that allowing terminally ill patients to try new treatments is something we have needed to do. However, what caught my attention most was President Trump's statement on drug prices:
"One of my greatest priorities is to reduce the price of prescription drugs. In many other countries, these drugs cost far less than what we pay in the United States. That is why I have directed my Administration to make fixing the injustice of high drug prices one of our top priorities. Prices will come down."
While President Trump doesn't have time here to spell out his exact plan for lowering drug prices, it sounds to me like he plans on negotiating better deals when buying drugs manufactured in other countries. Though I am just a patient, and not a political insider, it seems like a great idea to use our country's buying power to get the best prices possible.
Some of the other ways to lower drug prices (that I can think of) might be more complicated and could have unintended consequences. This is where I become nervous. I can't help it. I am a patient with some very expensive chronic conditions. Who in my shoes would not have some anxiety about any possible new, wide-sweeping changes?
Price controls, for example, would lower costs — but would it also reduce innovation? As a primary immune deficiency patient I had the opportunity to visit Grifols in Raleigh NC in 2012. Grifols is a company that manufactures immunoglobulin — the treatment that helps me and most people with my disease stay healthy. I got to see the thousands of blood plasma donations it takes to make my treatment, the elaborate facilities needed, and all the measures in place to make sure the final product which takes months to make is safe. What I didn't get to see is all the research involved. Manufacturing a treatment like immunoglobulin costs a great deal, so the cost of the final product is going to be high. What if they couldn't charge enough to produce it?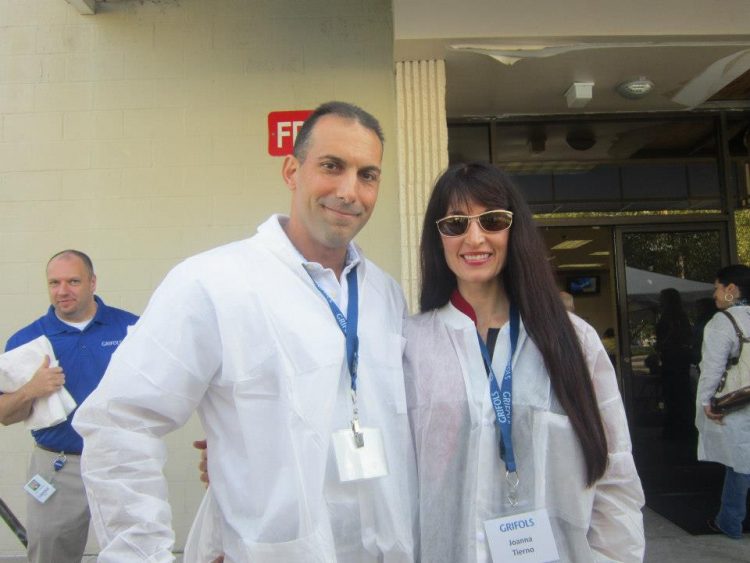 Another cost-saving measure I have heard mentioned is biosimilars. These treatments are biologics that are similar and have a similar effect to the original treatment, the way generic drugs do. With immunoglobulin, even slight manufacturing differences can make a huge difference in the patient's response to the treatment. For example, I have been on a number of different immunoglobulins, but only one brand was able to improve my levels so they were within normal range. It has kept them stable since 2010. I shudder at the thought of ever being forced off a brand I am doing well on to try another brand. Other patients like me have even more reason to be concerned. Some of us experience serious side effects or complications from their infusions based on the brand of the drug. I would never want to see anyone forced to switch to a biosimilar because of cost, though having them may be a blessing for those who can't get treatment otherwise, or who are not yet started on a treatment.
I have also seen in my own medical bills what seems to be the insurance company negotiating for a lower price. Above is an explanation of benefits for one month of my treatment. Although both the "billed for" amount and "amount paid" are both high, there is a big difference between $22,168 and $5,865  — $16,303 to be exact. This practice seems to work out for all involved. I am not sure what can be done to improve or facilitate these negotiations, but I believe it could be another way to lower drug and treatment costs.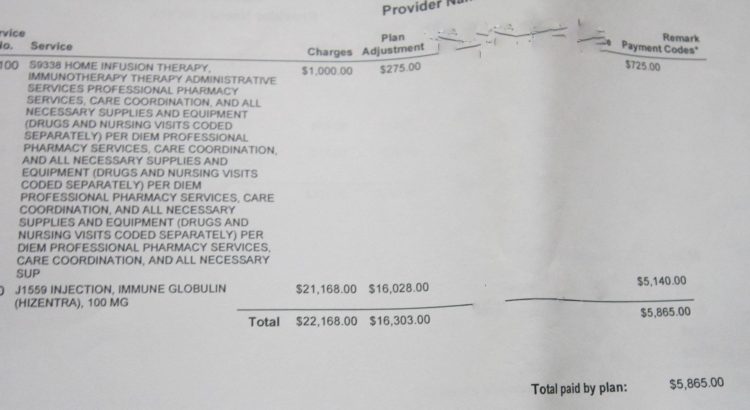 I am excited to see what President Trump's plan for lowering drug costs will be, and I am hoping it avoids the pitfalls I mention here, as well as any other negative unintended consequences that have not yet crossed my mind. I guess we will all have to wait and see.
What are your thoughts on the President's speech?
We want to hear your story. Become a Mighty contributor here.
Originally published: February 8, 2018