To the Anonymous Donor Who Saved Our Son by Giving a Piece of Herself
---
This Thanksgiving will be a first for our family in many ways. The first one celebrated in a hospital. The first one without any plans of who cooks what and which house to visit when. But, most importantly, it will be the first Thanksgiving where we share the sincerest of thanks for the ultimate giving.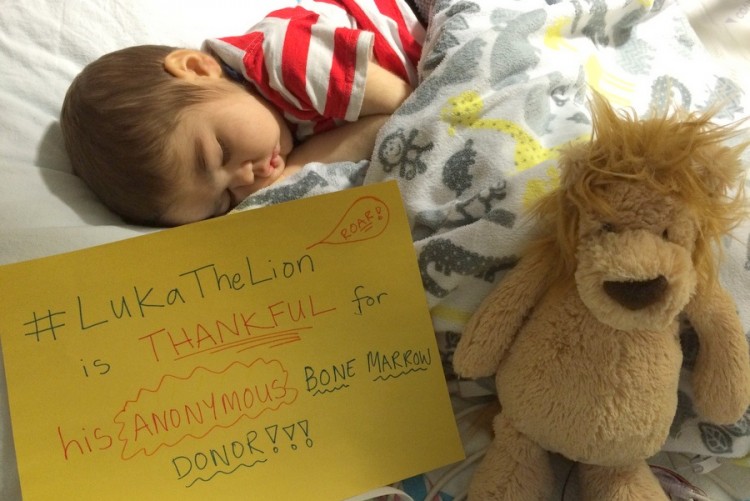 Thank you to the anonymous bone marrow donor who gave a part of herself to our child, so he could have hope at another chance at life. We will write you personally at the anniversary of the bone marrow transplant when the rules permit us to be in contact. If we both consent, we'll share with you how your gift has lived on through our family and how you are now a part of us. We'll share the smiles, laughs and strength you helped us find. For now, we'd like to publicly thank you for your donation and hopefully do some good to inspire others to follow in your steps.
By donating your bone marrow, you did the most selfless act. You put a stranger before yourself. You paid it forward because someone needed you to. You made our lives more complete by giving a part of yourself. We are eternally thankful for all the steps you took and followed through with to give the most precious donation possible — life. And it keeps on giving.
Thank you for registering to be on the national bone marrow registry in your home country of Germany by swabbing your cheek for 15 seconds and submitting paperwork. Thank you for quickly responding to the inquiry that you were a perfect match with our 1-year-old child.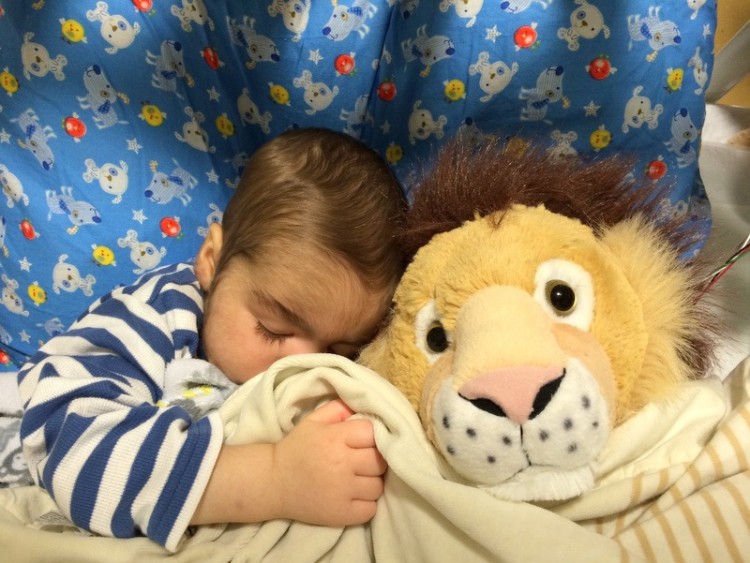 Thank you for following up with the subsequent medical exam, laboratory tests and questionnaires. Thank you for taking the medication needed to prepare for the procedure. Thank you for planning ahead so you could participate within the window of time requested. Thank you for being in consistent communication with the bone marrow transplant coordinator. Thank you for arranging to get to and from the donation collection facility.
Thank you for undergoing the procedure to donate your bone marrow and stem cells through a long needle going into your pelvic bone that may have included anesthesia, so you hopefully didn't feel any pain. Thank you for enduring the week-long or more of recovery. Thank you for the time you committed going through this process with an estimated 24-30 hours over four to six weeks.
Thank you for your gift of life to a perfect stranger who happens to be our child. Your stem cells from your bone marrow gave our son an immune system that he wasn't born with completely. By giving a piece of yourself — you gave us the world. 
There are not enough words to say thank you.
With love,
A grateful family
How You Can Make a Difference
In the spirit of Thanksgiving and National Marrow Awareness Month, let's do away with words and lead by example. Let's take more steps to give life to people we may or may not know across the world.
Take a moment to consider registering to be a potential bone marrow donor by swabbing your cheek and completing a questionnaire or donating your baby's umbilical cord blood after delivery. You or the cord blood could be a match and save a life. And if this isn't a possibility due to health, age or other factors, you can always raise awareness by sharing the importance of giving life through bone marrow and cord blood donation as a cure for more 70 life-threatening diseases.
This holiday season, and any day of the year, think about taking steps to give hope and life. There will be a family out there who will be eternally thankful from the bottom of their hearts just as we are with our child's anonymous donor. 
Helpful links:
The Mighty is asking the following: Tell us about a time someone in your community went above and beyond (or did the exact opposite) for you or your loved one with special needs. If you'd like to participate, please send a blog post to community@themighty.com. Please include a photo for the piece, a photo of yourself and 1-2 sentence bio. Check out our Share Your Story page for more about our submission guidelines.