I Was Left in the Dark After My Son's First Psychotic Episode
---
My son did not wake up one morning and ask to have a brain disease. Yet, like unwanted weeds in a garden, this illness took root in his young teen years and overtook the fertile soil of our sweet son's growing mind. 
When my son had his first psychotic break at the age of 18, we were shell shocked and devastated. How do you prepare for psychosis? Who do you call for help? What is psychosis in the first place, and what is happening to his brain? In our son's mania, he ran through our neighborhood singing and knocking on neighbor's doors, scaring them. Eventually he darted out onto a busy street with oncoming traffic. The police had to be called, and I will be forever grateful they subdued him before something tragic happened. Even after he pushed an officer down, they brought him to the hospital instead of jail because they recognized his illness for what it was. 
The very next morning I phoned the hospital where he had been involuntarily admitted by police. I wanted to check on him and speak with a doctor. Naive, I thought his illness was the worst thing we'd have to face. Then, I was met with an ice cold greeting from a staff member: "Ma'am, your son is a psychopath. Give him the number to a homeless shelter and pack his bag." I hung up the phone and my heart plummeted into a dark pit of despair.  
Through a heavy fog, the next few days were spent immersed in information about mental health courts, involuntary treatment (something not available in all 50 states and counties in the U.S.) and the Health Insurance Portability and Accountability Act (HIPAA), which addresses patients' rights to health information privacy. Because our son was legally an adult, doctors would not speak with us about his treatment, diagnosis or medications they were prescribing. Neither did they ask us information about prior history. We eventually learned we could give them information, but not one staff person explained this upon his intake.
18. That magic number. Culture and laws tell us that our kids are adults. By the stroke of a pen, 18 is legal. The invisible divide between your parent's apron strings and freedom. 
Serious mental illness changes almost everything, but not love. No, you can't change that. Not even when your kid turns 18.
Even though the U.S. Department of Health & Human Services has clarified that Health Care Providers may communicate with, as well as receive information from, family members, especially if it is in the best interest of the patient, no such reasonable attempt was initially made with us. We were terrified for our son and completely in the dark.
For example, our son had a rare autoimmune disease as a child. I wanted to request tests and engage in a discussion about possible connections. No such dialogue was sought or welcomed unless our incapacitated son would sign a release of information. As our son was transferred to a third hospital because his psychosis was difficult to treat and stabilize, finally, a kind doctor called my husband and I after his work hours to discuss our son's prognosis and answer our fearful questions. 
I raised this son. Held him. Stayed up many sleepless nights. Taught him how to read and learn his multiplication tables. Kissed him. Read to him. Played at the park with him. Took him to church. Went to his ball games. Took him to the doctor. Got him all his vaccines. Laughed at his jokes. Corrected him when he needed it. Apologized to him when I blew it. Washed his clothes. Dyed Easter eggs on messy countertops. Stayed up late wrapping Christmas presents. Watched movies I didn't like. Wiped his sloppy tears and icky nose. Went to his DMV races. Prayed for him and with him. Hoped for him. Cried over him.
But now, because he is over 18, we're treated like we're not on our kid's side.
And we're OK with this?
I don't want your sympathy, I don't want your money. What I would like is your attention, please. This system is horrifically broken. Let's start here: No one knows my son like my husband and I. And no one loves him more. Turning 18 didn't change that. The assumption that we merely want to lock our very sick kid away and go on with our merry lives needs to be the exception, and not the rule. 
Yes, we need help from our state. We can't do it alone. But we also won't let you do it without us. We've seen how that's been working out. No thanks. 
Homeless shelters are not acceptable. I won't pack my son's bags. I drive around my state's capitol downtown and see the men and women living in the underpasses and eating out of garbage cans. I speak with parents who are the only thing standing between their son or daughter being sent to prison, shelters and yes, maybe death. 
We've got to do more than talk and read blogs. We've got to support legislation that addresses our hostile mental health system and focuses meaningful change that helps the most seriously mentally ill. In my opinion, The Helping Families in Mental Health Crisis Act addresses the misuse of the HIPAA law by medical professionals and institutions within the psychiatric system of care.
It's time we used resources to empower those who are some of the best advocates available: the parents.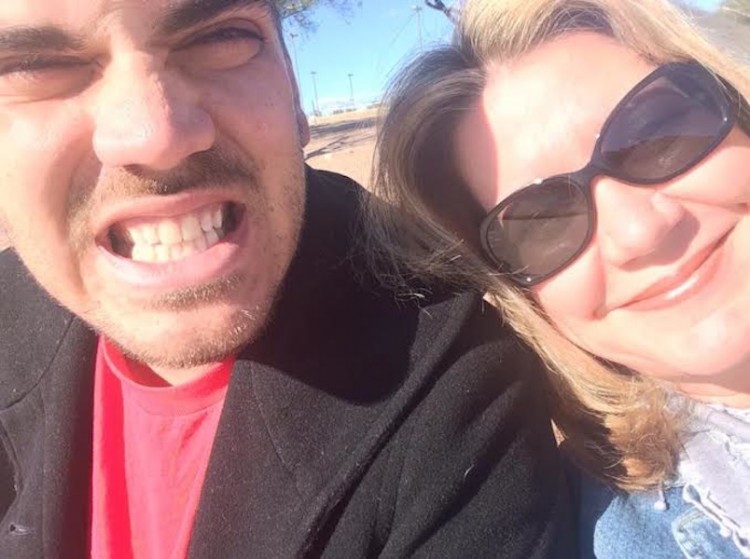 Want to join the discussion about mental illness? Like us on Facebook.
And sign up for what we hope will be your favorite thing to read at night.
Originally published: June 22, 2015