CDC Warns of Higher Potential for Rare Childhood Virus AFM This Year
---
What happened: The Centers for Disease Control and Prevention (CDC) has a disconcerting warning for parents and caregivers: There may be another outbreak of acute flaccid myelitis — or AFM — this fall.
AFM is rare. Only 633 cases have been confirmed since the CDC began tracking it in August 2014. Cases seem to spike every two to four years. That said, acute flaccid myelitis is serious. The neurological condition can cause temporary or permanent paralysis. Many of the symptoms of AFM are also similar to those of COVID-19. For example, AFM can present as a fever or a respiratory illness.
Dr. Jennifer Ashton told Good Morning America parents should be prepared to act if they see any signs of this disease. "If they [parents] see signs or symptoms, especially like limb weakness, they should bring their child to an emergency room immediately… the hospital is the place to be."
#AcuteFlaccidMyelitis (AFM) is serious. AFM can progress rapidly to paralysis or respiratory failure and patients need immediate care. Delays in recognition can put patients at risk. Read the latest #VitalSigns on AFM: https://t.co/yoEx1Ye0oh. #knowAFM pic.twitter.com/IWUFCXnfbp

— CDC (@CDCgov) August 7, 2020
The Frontlines: Many have noticed a striking similarity between AFM and the poliovirus, a once-common but since eradicated childhood illness. Polio killed and paralyzed millions in the 1940s and '50s. In addition to fever, limb weakness and respiratory distress, AFM presents in a few other ways, including:
Pain or numbness
Gait difficulty
Back or neck pain
Difficulty swallowing
Headaches are also common.
As we head into these critical next months, CDC is taking necessary steps to help clinicians better recognize signs and symptoms of AFM in children. Recognition and early diagnosis are critical. CDC and public health partners have strengthened early disease detection systems, a vital step toward rapid treatment and rehabilitation for children with AFM. — Robert Redfield, M.D., CDC Director
Get more on parenting: Sign up for our weekly parenting newsletter.
A Mighty Voice: Our contributor, Sarah Todd Hammer, shared what her life was like when she was diagnosed with AFM. "On April 19, 2010, I was in ballet class when I got a severe headache. I was going to head home when my arms and hands fell limp at my sides, paralyzed. I walked to the car with my mom to go to an urgent care center, but when we arrived 10 minutes later, I couldn't walk (even though my legs still moved)." You can submit your first person story, too.
Add your voice: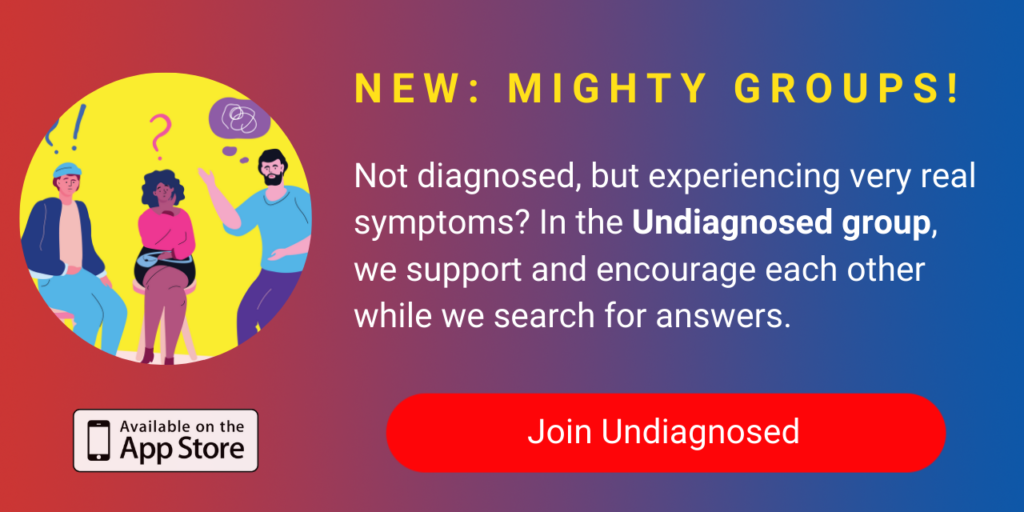 Other things to know: While AFM is a relatively new condition, there is a lot doctors, researchers and scientists can — and will — learn. Here's what we know so far:
To learn more about AFM: For the most up-to-date information about AFM, including outbreak information and possible causes, follow the Centers for Disease Control and Prevention here.
Originally published: August 7, 2020