How the Men of Country Music Help Me Escape From My Rare Disease
---
San Francisco's cool air fills my car. As the sound of Eric Church's voice brings smile to my face. The music starts bumping through my speakers. For a moment I'm lost in the lyrics. My feet don't feel the fire, even though they are moving to the beats. For a moment I'm lost in the dance. I'm smiling, experiencing pure happiness and I want the world to see me shine. For a moment I'm lost in my bubble. Singing at the top of my lungs even though I'm not in my shower. I'm praying this moment won't ever come to an end. The fire can't touch me when I got my boys Eric, Luke, Zach, Garth, Cole, Dunn, Tim, Jason, Brooks, Sam and Alan consuming my heart.
I often turn to them multiple times throughout each day when I need to escape. They are always there to help stop the fire that burns through my world every day.
Luke is always there for me no matter what my mood is. Zach makes me want to get up and shake my ass. Eric always calms my nerves and brings me peace. Garth just knows how to make me want to have a good time. Brooks & Dunn, Alan and Tim take me back to a simpler time, right back to my childhood, riding shotgun with my daddy. Sam reminds me to just have a house party when I'm too weak to go out. When Cole and Jason sing, the words connect straight to my heart.
These men free me from the fire every day, even if I am only free for a moment. I am grateful for my country boys, and each of the moments they give me. The moments where I can forget that I'm sick, the moments where I'm just normal country girl dreaming of a great tushy (Yes Luke, I'm talking about you!), the moments where I'm back in that old Ford truck, and the moments where I can walk around in my country boots pain free.
Battling erthromelalgia (EM) is always easier when you have a crew behind you. When you find an escape from the fire, from the pain, from the tears. When you find something to put you to sleep after three days of being awake.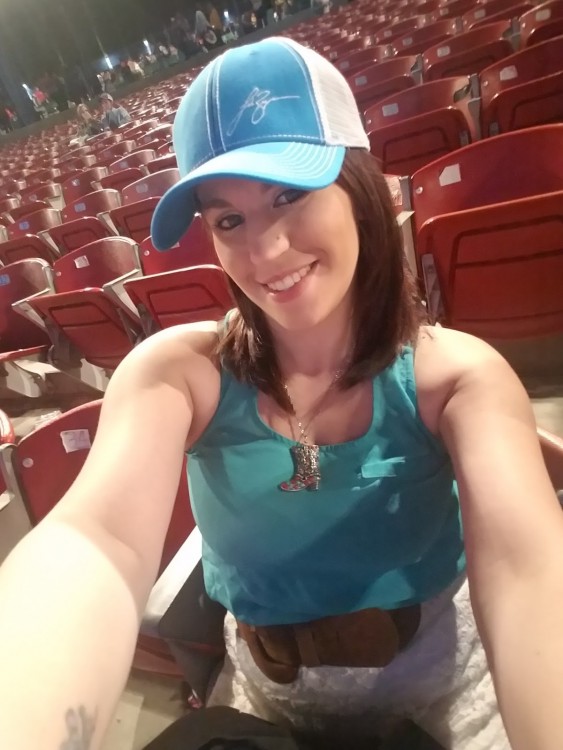 When you have this horrible rare disease, learning how to battle the fire that burns inside of you is the most important yet difficult thing. Trying to find an escape from all symptoms that come with EM, and the toll this disease continues to take on my body has become harder and harder for me. As the disease progresses, the symptoms only get worse, and I become more desperate to find any form of relief.
Wherever I go, I have my playlist in hand. I find comfort in knowing that I have videos of Luke Bryan performing live at his recent Mountain View concert. I have videos of Brooks & Dunn performing live at their last Bay Area concert.
The comfort I get from watching these videos and listening to my playlists of these amazingly talented artists are what get me through each day. There is not a day that passes by that I don't have my country boys with me. They're always there with me in my apartment, in my car, on the train, at my desk, on walks, bringing me comfort at the doctors, helping calm my nerves as another rush of nausea runs through me because in a matter of minutes the flare up has gone from two to seven on the pain scale, and the medication hasn't even begun to kick in yet.
My country boys are some of my warriors in my battle against the fire of EM. They have no idea or insight into what they have given me. But I am forever grateful for them and the talent that share with the world. Today in this moment while writing this I have them by my side, cooling the fire and inspiring the words that I will share with the world.
We want to hear your story. Become a Mighty contributor here.
Originally published: February 27, 2017