The Good and Bad of Having a Rare Disease
---
In honor of World Rare Disease Day, I came up with a list of things that suck and don't suck about having a rare disease in my #RareReality.
Here's what sucks about having a rare disease:
1. You won't find it in any medical textbook or learn about it in any medical school. Take it from me, the med student who was always compelled to try to read and memorize every word. Of all of it.
2. Because of number one, it can take many years before even figuring out what is wrong with you –years of physical exams, blood samples, biopsies, barbaric and painful neurological tests including nerve conduction studies and electromyography, and countless quizzical stares on behalf of specialists — before even being diagnosed with a rare disease.
3. Once the mystery is solved and your rare disease is finally given a name, your momentary relief from making an unknown known quickly evaporates into fear and panic, upon realizing there is no treatment or cure for your newly diagnosed rare disease.
4. Because your disease is so rare, you end up playing the role of doctor and educator rather than patient when visiting healthcare professionals. You try to be grateful for the opportunity to educate a curious and willing member of the medical community while simultaneously feeling frustrated and disappointed that you know more than they do.
5. Sometimes, you're transformed into a human/guinea pig hybrid.
6. There isn't enough information on what helps and what doesn't. How much exercise is OK? Where is line between helpful versus harmful? What's the deal with pregnancy? What about exposures to hormones such as oral contraceptives or hormone replacement therapy for menopause? What's the cost/benefit of investing in expensive supplements? Or of even being followed by a physician if there's nothing that can be done about it?
However, here's the one thing that that doesn't suck about having a rare disease: the community. Because there are so very few of us in this world, we stick closely together. My rare disease community — both patients and loved ones — is the glue that repairs the shattered pieces of my spirit when I fall or when I mourn yet another loss of function or fun, or when I'm overwhelmed by the loneliness of being so rare. I never wanted to be a member of this club. It took me a long time join. But now that I'm here, I'm so grateful it exists.
Our voices are loud.
Our advocacy is strong.
This is our #RareReality
Thank you, Neuromuscular Disease Foundation for fighting for us everyday.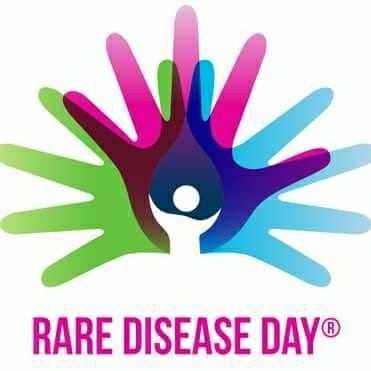 We want to hear your story. Become a Mighty contributor here.
Getty Images photo via Evgeny Gromov