Home Depot Employees Build a Walker for 2-Year-Old Boy With Norrie Disease
---
Silus Johnson has Norrie disease, a rare disorder that caused the 2-year-old to develop partial blindness and low muscle tone, making walking difficult. Store-bought walkers don't fit his frame, so his grandfather went to Home Depot to build one from scratch.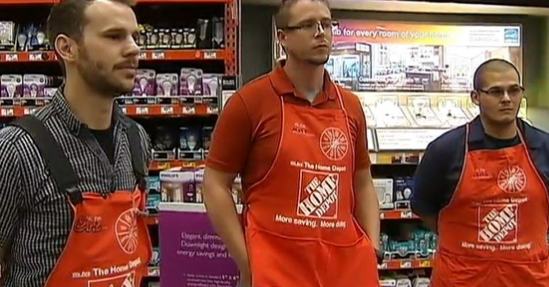 What Johnson's grandfather didn't know was the act of kindness waiting in store. According to Fox News, the store's assistant manager quickly brought in Eric Bindel, the tool rental supervisor, and father of a 2-year-old. Bindel was touched. After asking for Johnson's dimensions, he told the grandfather, "We'll take it from here and build it for you for free."
Chris Wright, the tool tech and mastermind behind the walker, spent his day off with two other Home Depot dads to complete the project. When asked how he designed it, he said, "I used the foam around the edges to make it soft. Rope to secure the seat. Reflective tape on it to kind of help it stand out if they're out in public or something, so that way you can see him."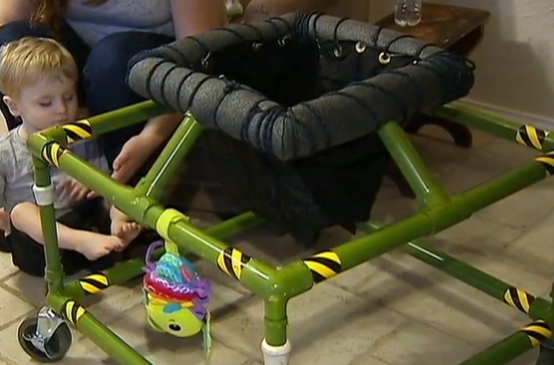 The team, fueled by their desire to help Johnson and his grandfather, took two days to build a walker that can't be found on any store shelf.
According to Johnson's mom, the hand-crafted walker is helping him to do things himself and be a little more independent.
"As soon as we put him in there, you could tell he was happy," Bindel said. "He started laughing and trying to move his little feet backwards. Everyone was smiling. Maybe a couple little tears here and there."
The employees at Home Depot designed it to be adjustable on all four sides as well, so the walker can grow with him.
You can watch the full video here.