How This Group Helped One Family Turn a Rare Disease Story Into a Song
---
Sponsored by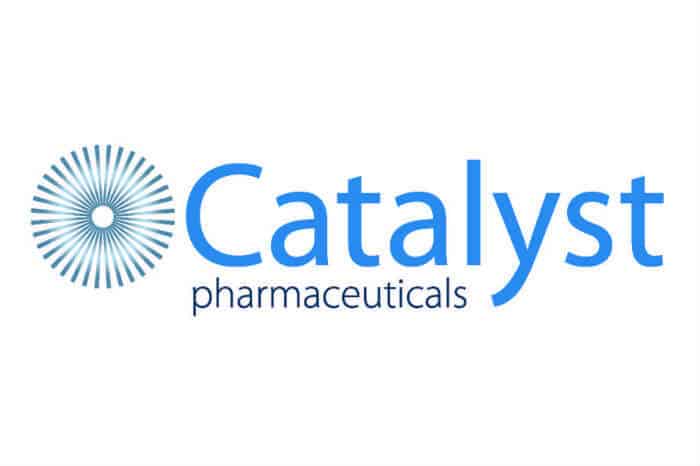 It started as a way to impress the pretty girl next door. Austin Atteberry, a singer-songwriter from Chicago, had just moved to Nashville a few years earlier, when his new neighbor Sara, a Child Life Specialist, mentioned there was a volunteer opportunity at the local children's hospital she worked at. It didn't take much convincing for him to sign up.
At 25 years old, Atteberry showed up to the children's hospital with a toy guitar pasted in Dora the Explorer stickers. While he didn't know all the latest Taylor Swift songs (a popular request), he did have a gift for writing new ones. So he started asking the children to tell him stories, and used those stories to create custom songs. His time with one patient in particular, a young man living with cystic fibrosis, especially impacted him. A young songwriter himself, the two started writing songs he hoped would impress his crush. Atteberry started recording the songs he wrote during his time volunteering, and as a gift to the patients and their families, would send it to them.
Eventually, the girl next door became Atteberry's wife, and writing songs at the children's hospital fueled his life's mission. In 2011, he started the Sing Me a Story Foundation, an organization that gives deserving kids around the world an opportunity to have their stories turned into songs.
Now, about 5,000 songwriters participate in the Sing Me a Story program, and the foundation works with over 200 organizations serving kids in need around the world. Although they've scaled and can now serve children world-wide, the model hasn't strayed far from Atteberry's original concept – having kids tell stories, and turning those stories into songs.
Through their partnerships, Sing Me a Story provides children with a blank hardcover book and simple instructions: write and illustrate a story about anything you want. And they mean anything. While it's hard for Atteberry to choose a favorite, some standouts include a story about worm's poop (and how it, importantly, feeds the plants), and a story about an ointment that cures baldness. The children who participate range in age from 4-17, so while a younger child may simply draw a few pictures of, for example, a giraffe in space, teens will sometimes hand in full chapter books, with plot points and characters straight from their imagination.
From there, the stories are uploaded to the Sing Me a Story website, and songwriters, often connected through Sing Me a Story's partnerships with musical venues across the country, can choose a story that speaks to them. Inspired by the story, the songwriters will write and compose original songs that are then sent back to the child and their families. Most of the songs are uploaded to the Sing Me a Story site, where they're available for anyone to purchase. There are currently almost 1,200 songs uploaded to the website, and the money raised from downloads goes back to the partner organization.
"We feel the greatest gift in the world is the gift of giving," Atteberry told The Mighty. "If we can give the children we serve the opportunity to give the one thing they all have, regardless of their circumstance, which is their imagination, and bring those imaginations to the world through music, in an effort to hopefully remind us all that we have far more in common than we often attribute to ourselves, we will have accomplished our goal."
Oftentimes, the children who write stories for Sing Me a Story are going through their own health challenges, but this isn't always the case. For organizations that serve children and their families, sometimes the child isn't the one who's sick, but is still deeply impacted by the circumstances and has a story to tell.
With the support of Catalyst Pharmaceuticals, this was an opportunity given to the Ravenau family. Maggie Ravenau, a mother of four, was an active, professional musician and self-described "go-getter" until slowly, but surely, her health started to decline. In 2019, the state of her health became impossible to ignore, and after almost a year of hospitalizations, tests, and unanswered questions, Ravenau was finally diagnosed with Lambert-Eaton myasthenic syndrome (LEMS), a rare neuromuscular disease that disrupts the communication between nerves and muscles. LEMS causes severe, debilitating, and progressive weakness in the upper legs and hips, making it difficult for a person to walk or even stand, which explained most of the symptoms she had been experiencing.
Her children, now aged 11, 10, 7 and 5, had to adjust to this new world where mommy was sick. During that time, Ravenau became pregnant but then tragically lost the baby, an event witnessed by her oldest son, who was 8 at the time.
"We shield them from certain things," Ravenau told The Mighty, "But there's other things we feel we have to be transparent and open about just to teach them how to deal with their own grief, their own questions, their own sorrows, their own anxieties that are even unspoken."
Sing Me a Story offered one way for her children to express their grief, but also their hope, their resiliency, and the lessons they learned along the way. Ravenau's oldest, Rose, wrote the story one night while sitting on the couch with her mom. To start, Ravenau typed while her daughter dictated, and then Rose copied the words off the computer and wrote it out again on her own. She said she stayed up so late writing, her hands were sore.
"She was just beautiful with it," Ravenau said. "It's full of these really vulnerable moments, but she isn't even aware that she's like doing it. The main chorus, those were her words. I hadn't changed them or anything. When you read the story, that's my baby."
Faith is an important part of the Ravenau's story, so it was important to them to have their song written by a musician who would resonate with that. After a Google search for Christian songwriters in their area, Atteberry found the perfect match: Casey McPherson. Not only was he a musical director at a church in Austin, Texas, he also had a personal connection to the cause. His daughter (also named Rose) had been diagnosed with HNRNPH2, a rare neurological disease with no cure.
"The doctor basically told us there's nothing we can do. Good luck." McPherson told The Mighty.  "That felt like a death sentence. I wanted to help my daughter but I reached the dead end of the healthcare system."
McPherson even started a foundation, To Cure A Rose, to raise money to find a cure for his daughter's rare disease, and eventually, he hopes, other rare diseases as well.
When Atteberry reached out to McPherson about writing a song for the Ravenau's story, McPherson agreed without hesitation. "I love the idea of using music and stories as a way for people to connect with a particular disease," he said. "I think the unique thing that art, music and writing does is it unlocks parts of us that are universal."
McPherson was able to connect to some universal themes as he wrote the song inspired by Rose's story. To him, the Ravenau's story, and ultimately the song, is about finding the beautiful middle ground of accepting pain and grief, while also holding onto hope and faith. These painful experiences, he said, is what gives us the power to lift others up.
The Ravenau's entire Sing Me a Story experience was documented in a video you can watch below:
When McPherson eventually performed the song for the Ravenau family, the first thing that stood out to Rose was the piano. Like her parents, Rose is a musician, and often expresses herself through writing her own songs. Now, McPherson is going to participate in Sing Me a Story with his own family.
"Music and writing a story are just two ways of expressing how you feel, your hopes, the moments you love, and the moments that brought you down," McPherson said. "It sets them on a trajectory to say I'm not alone. And when we can say I'm not alone, all of a sudden, we begin to feel something different."
And when story and song connect in this way, the Sing Me a Story mission, and Atteberry's original vision from all the way back in Nashville, is realized.